A Note To Our Friends: Our Purpose Can't Change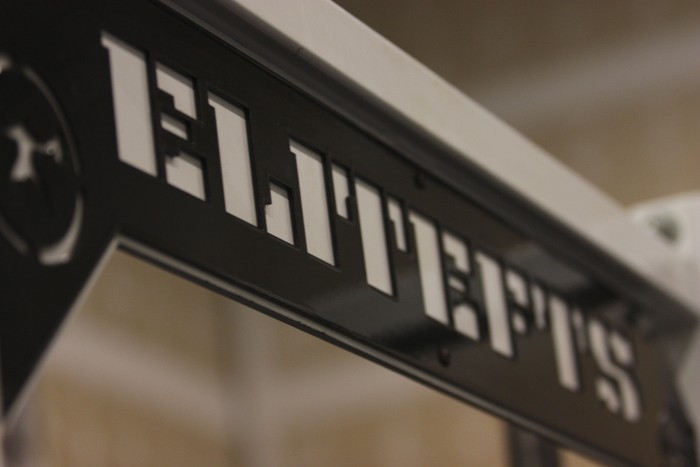 ---
Providing simple, accurate, and memorable online and in-house experiences coupled with world-class products that are professionally managed and fully supported is core to who we are. Yet today we find ourselves dealing with an unprecedented situation. The COVID-19 pandemic has been intense for all of us. And as people who put training as a top priority in their life, we have been asking questions which would have seemed unthinkable just a couple months weeks ago. How will we train? How can I best protect myself? How do I keep my athletes training and productive? Every customer and coach we have spoken with is looking for answers to these questions, as well as support on how to proceed. With so much confusion in today's marketplace when it comes to getting training equipment, I wanted to share the real-time actions we are taking at elitefts and how we are supporting others.
What This Means for You Our Valued Customer
I'd like to acknowledge and sincerely apologize for any impact recent delays are having on your training and thank you for your continued friendship and support. I also want to be completely transparent and let you know what this means for you. Unfortunately, in the short-term, it could mean longer than expected delivery times. However, the steps detailed in this letter will ensure that the same professional-grade quality that customers like yourself demand will not be sacrificed. We will not cut corners to speed time to market. And, we will not use inferior parts or processes. This is non-negotiable on our end. While frustrating, please know that we are quickly moving toward scale, and each day are accelerating our delivery times. We made the strategic decision to speed our time to market at a measured pace as opposed to completely abandon our previous quality standards simply to deliver a sub-par product faster. Like everyone, we are adjusting to today's dynamics. We have a concrete plan and solutions we are executing. And, we will remain the industry's leader in providing the best quality products available. As we cross each internal milestone in our updated processes, our website will reflect this in product availability and immediate pricing. Products noted with "call for price" do not currently have a precise delivery date, but rest assured we are working hard to address and will update the site in real-time as we work to finalize and update our improved processes.
Within Our Own Ecosystem
First of all, the health, safety, and well-being of our employees, customers, suppliers, and business partners and communities at-large remains our daily focus and we are continuously updating our best practices and adopting new guidelines for health and safety. At the same time, we work tirelessly with our partners to ensure we continue to deliver the same professional-grade, industry-leading quality equipment that customers have come to expect.
As every business is aware, COVID-19 has impacted — and is expected to continue to impact — all levels of the supply chain for the foreseeable future. Material shortages, manufacturing delays, increased lead times, shelter-in-place orders, border closures, and reallocations of supply by national, local, and foreign governments, among others, are all unforeseeable events beyond anyone's control.
In order to successfully navigate and mitigate the effects of this pandemic, elitefts, like every other company, has been forced to rethink nearly every aspect of our business. For our website, this has meant an even stronger commitment yielding better content for our readers. Our goal has always been to educate, help keep readers current, provide access to information quickly and efficiently, build a strong(er) relationship with our readers by providing the type of insight they want, create a personalized experience, and offer clear product information so customers can make better-informed choices no matter where they shop.
From prior approaches with strategic partners, terms, conditions, and commitments with vendors and suppliers, to human resource issues and dozens of other essential functions, we have looked at every area of our operation. To that end, the one non-negotiable area is product quality — even when that means short-term pressures and infusion of even more working capital and resources to make fully certain that all of our products remain best-in-class. As a mid-sized business, we still face the same challenge of every small business: balance growth versus quality.
Thankfully, as a result of sound decision making the past several years, our company remains strong, financially stable, and operationally sound. Without question, we are in a solid position to reimagine our entire manufacturing capabilities in order to deliver the products our customers demand today.
Prior to March, our business structure operated in an environment that was approximately 60 percent enterprise sales (gyms, professional and collegiate weight rooms, and other large, completely customized orders). The remaining part of the business served individual orders (bars, weights, individual racks, and other related products). Since the pandemic began, seismic changes reshaping nearly all consumer industries have accelerated and will have a lasting impact on the way people shop and what they buy. For us, that has meant a drastic shift toward individual orders and home gyms. Remarkably, however, we have been able to work with all our partners to almost immediately transition capabilities and resources to begin this process of repositioning our manufacturing structure.
Accelerating Time to Market Without Sacrificing Quality
I'd like to take this opportunity to share more on what we are doing and the immediate steps we are taking to accelerate product time to market. Specific actions include:
· Retooling our entire custom manufacturing process in an effort to streamline for temporary mass production as we look at additional ways to concurrently make product in both volume and customization
Shifting production to batch manufacturing to help speed things up
Further improving quality standards, processes and steps in both mass-produced and customized orders
Adding additional workforce to ensure quality and safety metrics
Seeking a broader network of strategic manufacturers by identifying small, niche businesses that are seeking to add lines of work
Partnering with numerous smaller part providers to vastly expand our sourcing and supplier network to help shorten production lead time.
Significantly increasing our overall inventory and purchasing capabilities
Re-investing nearly all our profit to optimize our overall capabilities so we can work to speed time to market, maintain and increase quality, and keep prices stable
These reconfigurations and added capacity are allowing us to increase our second-quarter mass production compared with the first quarter of this year and each day we are working even harder to improve this.
Looking Forward and Assessing What is Beyond
As we move forward in this journey and prepare for the future, we will continue to:
· Be prepared to pivot operations to fulfill the need for high demand products
· Continually reshape our product portfolio and range as the situation changes
· Regularly assess the impact on our entire supply chain and operations
· Synchronize supply, manufacturing, logistics, and fulfillment and re-position inventory as necessary
· Increase focus on our supplier risk programs
· Build efficiencies and best practices that will benefit our overall operations in the longer term
· Learn and refine business continuity processes to ensure resilience to future shock or uncertainties down the road
We have always chosen to work with the best business partners we could find. We have always sought to work with those who have a passion for their craft and trade, and we have looked explicitly for like-minded companies that share our values, support their communities and provide jobs across small towns all across the country and world. From day one, we have always sought to align with companies that understand both the opportunities and challenges we face together as small business owners.
Elitefts looks to support these companies because we are one of these businesses. We know their prosperity, as well as their adversity. There is also the satisfaction of working with other companies to achieve their goals instead of competing against them all. As we look ahead to the uncertainties of the coming year, this philosophy will become even more important to us. As entrepreneurs and small businesses, we are in this together.
Staying True to Our Values—Our Thanks for Your Support and Patience
You are a loyal and supportive part of our company, and we are grateful to you for your continued support and commitment to elitefts. Since founding this company more than 20 years ago, honesty and integrity have been paramount in every action. I was taught at a young age the importance of quality over quantity. Today, this also means quality in the content we deliver to our readers. In fact, we have not only reinvested and optimized our entire manufacturing process and supply chain, but we have also revisited the way we deliver content and double-downed on both the quality and volume we are committed to continuing to provide at no cost to our loyal customers and readers.
Key examples of this commitment, include:
· Increased our staff and overall commitment to providing even more content and additional resources via our website, biweekly email newsletters, and social streams.
· Created the new role of Senior Director of Publishing and Content Strategy and hired a 20+ year industry veteran to create systems for better content distribution to lead this position.
· Investment in better analytics and content measuring so we are able to deliver even more unique and customized information that is being sought by readers on the platforms they use most.
Redirected our efforts to provide a training means for customers armed with minimal equipment or an outfitted gym. Since March we've published 50 (and counting) articles relating to home training or COVID-19 considerations.
Significantly increased our presence on Facebook, Instagram, and Twitter.
Weekly live Instagram Interviews, Q and A's, IG Take overs and IGTV segments.
Daily Instagram Microblogs
Table Talk Podcast on YouTube, iTunes, Libsyn, Spotify, and several other Podcasting platforms.
Repositing of Team elitefts athletes and coaches across social media platforms.
Opened more lines of communication with our team members, outside authors, and customers to pitch ideas, network, and create approaches to move forward in strength of body and mind.
Premium content has always been a core pillar of what we provide and was the founding premise on why the elitefts was created in the first place. This always has come at considerable investment to the company and last year alone it was well into six figures. And while we could reallocate this expense to lessen costs such as freight and certain overhead costs, it would run contrary to our core mission: educating and outfitting the strongest athletes around the world.
For 22 years and counting, elitefts has helped the strong become strong(er) by following the primary aim to Live, Learn, and Pass on. Our core values, Focus, Trust, and Strength, have enabled us to be the industry's top information and equipment destination for strength athletes or anyone who places training at a high priority within their life. As we continue to navigate this new normal, our commitment to you is that we will do whatever we can to support your strength and fitness goals, share our knowledge and experience and help those who place training as a top priority in their life. Patience and partnership will get us through this.
We are here for you.
Dave Tate
CEO elitefts.com Inc
Loading Comments...