What I Read...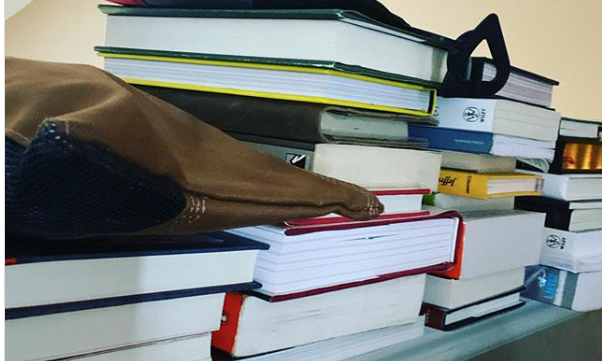 The question I was most asked last year was always related to what I read. It seems fitting for my first post this year to be what I read.
I read an average of 2.5 hours per day, not including things I read for work. The two hours I spend reading are for my own continued education.
These are some of the things that have been part of my monthly reading.
Training Related: Research Reviews: MASS, S&C Review, ERD, AARR, A Private email group that can become a rabbit hole very fast, and I spend a lot of time on QxMD. I used to subscribe to a bunch of sites but currently only frequent Kubuki Strength, Wendler, and Mountain Dog Diet (I've supported them since they launched). I also read all of the articles on ‪elitefts.com‬.
Business Related: WSJ, Columbus Business First, Soundview Executive Book Summary (since 1999), Instaread Book Summary, LinkedIn Learning.
Those are all regular sources.
I've also invested in 10-15 books per month for the past 20 years. I do NOT read them all, but I keep all of the relevant ones in the office or at home (the rest get donated to the library). I do skim read all of them, so I know what is in them and I have them as a resource when needed. These are both business and training related.
I am always surrounded by far more than I could ever read. This provides me the ability to gather references and resources quickly, and with so much so close I read much more than I ever would if it wasn't around.
For a person who really doesn't like to read, I realize I must. If I don't, there is no way to keep up, let alone become better than I was last week, month or year. There is no way for me to advance on experience alone.
Not a knock on experience; I've been training people for 35 years, in business 22, and around Powerlifting 40. I completely understand the need for experience.
Note: I pay for all of this and have zero affiliation with any of these resources outside elitefts. I have been and am a paying member of sites that have been established by people associated with elitefts and will continue in the future.
This post is not an endorsement of any of these sources - only to note the importance of continuous education.
---
Loading Comments...