Jack Up Your Traditional Stir Fry with this Chicken Si Ew Recipe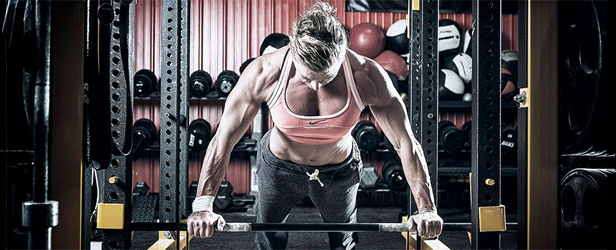 Matt and I really enjoy Thai food, and as is my custom, I decided to try my hand at making this restaurant favorite at home. All of these ingredients can be found at most grocery stores (I use Harris Teeter when I'm pressed for time), but I would also encourage you to find a local Asian market for the most authentic flavors. Commercialized brands don't always stay true to cultural traditions. You can find varying brands of rice noodles, but I prefer pre-portioned nests so that I can make sure the recipe ingredient ratio is correct. Ideally, you want somewhere around eight ounces of noodles.
You Will Need:
2 pounds Chicken Thighs
3 Broccoli Crowns, chopped
8 ounces White Mushrooms, chopped
1 Egg
1 package (7-10 oz.) Rice Noodles
5 tablespoons Soy Sauce
2  tablespoons Oyster Sauce
3  tablespoons Fish Sauce
3 heaping teaspoons Brown Sugar
Dash Red Pepper Flakes
1  tablespoon Minced Garlic
Oil for stir-frying (I use coconut oil, but olive works fine as well)
Let's get started by making a mess of your chicken thighs. Let's face it - thighs aren't the easiest to cut into uniform pieces, so just roll with it. Try to make sure the pieces are one inch or less so that they'll cook quickly. Throw them into a bowl and let's serenade…uh…marinate them.
Go Ahead and Serenade While You're Makin' Marinade…
2  tablespoons Oyster Sauce
2  tablespoons Soy Sauce
1 heaping teaspoon Brown Sugar
Dash Red Pepper Flakes
Stir this well, making sure all the meat is well covered. It also helps to point at it and talk in a stern voice. Say things like, "Aw, you've done it now. You're 'bout to get tenderized, you hear me? Suck it up, you chicken!" I've heard that really helps the meat absorb good flavor.
Now, while the meat is marinating, let's bring a pot of water to a boil and start our rice noodles. It only takes about five minutes to finish them, so you don't want to start them too early. Noodles that are overdone tend to get mushy and break easily, making our Si Ew into "Si Ewwwww".
Go ahead and wash and chop your broccoli and mushrooms. Once that's done, get a pan really hot and add in a few tablespoons of oil with your minced garlic. (I personally love unrefined extra virgin coconut oil, and I get several 54-ounce jars for around $25 a piece online.
"Well, You Know I Like My Chicken (Stir) Fried…"
Stir fry your chicken for about three minutes. Cover it with a lid in order to help it cook and to develop a good sear. (If you get too much liquid in your pan, go ahead and drain it off. We'll be adding stir fry sauce shortly). Add in your vegetables and stir fry for an additional minute. This is really a pretty short time since you want your broccoli and mushrooms to be very crisp.
In a small bowl, throw in three tablespoons of soy sauce, two heaping teaspoons of brown sugar, and three tablespoons of fish sauce. This will be the final "dressing" for our Si Ew.
Using a spatula, make a small hole in the middle of your pan and break your egg inside. Scramble the egg for about a minute and then fold it into the rest of your chicken and vegetables.
Time Out for a Second
Are your rice noodles still boiling? If they are, it's because you didn't set the timer for five minutes, you Dufus. What would you do without me? Drain your noodles in a colander and dump them on top of your egg/chicken/veggie mix. Pour your Stir Fry Sauce over the noodles, being sure to scrape the brown sugar from the bottom of the bowl.
Using tongs and gently wiggle your noodles apart and fold them into your chicken mix. Take care with this so you don't break them! If your noodles are breaking apart very easily, it's probably because you overcooked them. Note for next time- set the timer.

Loading Comments...