Meet Report: CETC US Open — Knowing When to Throw in the Towel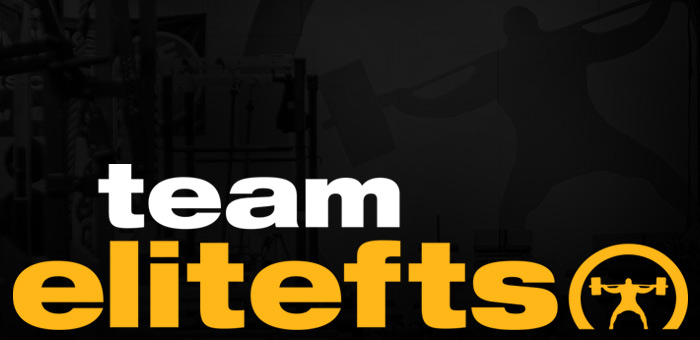 The last few months I have been working with three athletes getting ready for the CETC US Open: Larry Williams, Stephen Teeters, and Gina Aversa. I have been working with Larry the last few years and I got to work with both Stephen and Gina for about five months leading up to the meet.
At the start of the training cycle, things weren't exactly perfect. Larry had strained his pec pretty bad doing some promotional work, Stephen was dealing with so much pain he could not squat or deadlift 225, and Gina had never worked with a coach before. I focused on getting all three of them incrementally better each week.
---
Meet Report: 2017 CETC US Open Powerlifting Championships with Ben Pollack
---
As the weeks went on, things kept getting better and better. In January I decided to host a seminar at my gym and invited Larry, Gina, and Stephen to attend. Gina literally flew across the country to dial things in and Stephen made the trek from Pennsylvania to Strong Island. Gina got off a plane and even hit a deadlift PR set of 455 for five! Stephen did a solid deadlift workout of 635 for a triple, which was outstanding since a few months ago he couldn't deadlift without any pain.
We cleaned up some technical things with all three and then did a squat and bench workout the day after the seminar.
You can check out the workout here:
It seemed like the stars were aligning and everything was going to plan. In Larry's case, it was looking like he was going to be in the run for the big money. At Larry's last meet he had a 589 Wilks score. Coming into this meet he was even stronger!
He hit PRs in the gym of a 775x2 squat, an 837 reverse band squat, a 605x2 bench, and a 617 bench. He also smashed an 815 deadlift, as well as an 855 reverse band deadlift. He was on his way to going over 2200 and breaking the 600 Wilks barrier to win some big money!
Days before the meet the cut and refeed was very smooth. Larry weighed in at 239 and we got his weight back up to 260. Stephen had to cut a little the morning of weigh-ins but made it and put weight back on.
Stephen also had an amazing training cycle, hitting 700 for reps in both the squat and the deadlift, and hitting a speedy 425 bench. He was looking on pace to go over 1900 and looked like he was good to take top three in the 198s.
Day one of the meet things did not go as planned.
Stephen's first squat was speedy but high and got three reds. On his second attempt, his squat was borderline, but I thought it was deep enough to pass based on how the rest of the field was being judged.
You can see that squat below:
Had this 689 squat counted, it would have been a completely different day for Stephen. On his third, I called him super deep just to get him in the meet he but stalled about three-quarters of the way up and ended up bombing out of the meet. I know Stephen will come back stronger!
Larry hit his opener and smashed his second of 777 for a meet PR. We took a conservative jump to 790 just to keep chipping away at his total and save some energy to nail a big bench. We were looking to break the all-time full meet bench record at 242.
Larry lost his tightness in the bottom and felt a few pops in his quad, which caused him to shift sideways. He took a nasty fall, which you can see below:
After resting for a bit, Larry was able to walk away without any full tears or breaks. We decided to pull out of the meet. We didn't want to risk him pushing so hard it got worse and possibly be out of commission for a long time.
One of the reasons I am writing this post is to help educate some of the youth getting into this sport. If something feels stretchy, you should probably stop. There will always be another meet. There will always be another workout and opportunity to get better. Listen to your body and know when to shut it down.
What was even crazier about this meet is that both Andrew Hebert and Kevin Oak did not finish the meet. Andrew tore his triceps benching after nailing an 880 squat. Kevin was on pace to break the world record, but strained his hamstring and glute on his deadlift opener and couldn't lock it out.
Day two went a little better.
Gina had her sights on making the 165-pound class, but in the middle of the night she was still about five pounds over, so she decided to play it safe and just go 181. Gina had a good training cycle of hitting PRs in all lifts, with a 445 squat, 230 bench, and 520 deadlift.
Gina had an amazing start to the meet, smashing all-time meet PRs and going six-for-six in the squat and bench, hitting a 463 squat and a 237 bench — both more than she has ever handled in training! She peaked perfectly! Going into the deadlift she had around a 70-pound PR subtotal.
On deads she smashed her opener of 496, so we went to 523 to go for another all-time PR in the deadlift. She was already up 50 pounds on her total with her opener.
She ended up locking out 523 and stalled a little at the knees. Judges did not pass the lift. The collar was not tightened all the way, causing the weights to slide off, and the judges saw a dip. They allowed Gina to retake the weight three minutes later. She got it to her knees and lost her groove. In hindsight, if that ever happened again on a second attempt I would probably just have her rest and take it as her third. There was not enough time to rest after; the goal should've been to just pull over 500 pounds.
On her third attempt (or fourth, I guess) she was about to lock it out but fell backward. She was pretty bummed, but all in all, her squat is about top-10 all time, her total is about top-15 all time (things may shift around after results come), and she is only 24 years old. I am super proud of Gina and I know the best is yet to come from her.
You can see her squats and deads here:
All in all, the US Open did not disappoint. Gracie and her team did a fantastic job. I am fired up and excited to go back to drawing board and get our team healthy and even better than last year! It was also awesome to see fellow elitefts teammates Joe Sullivan and Ben Pollack crush it!
Proud to be part of this sport! I hope all the new lifters can learn from this and get inspired to do better and move forward with their goals! Live, Learn, Pass On!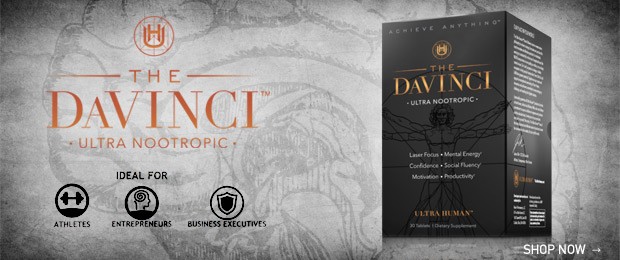 Loading Comments...