My First Powerlifting Off-Season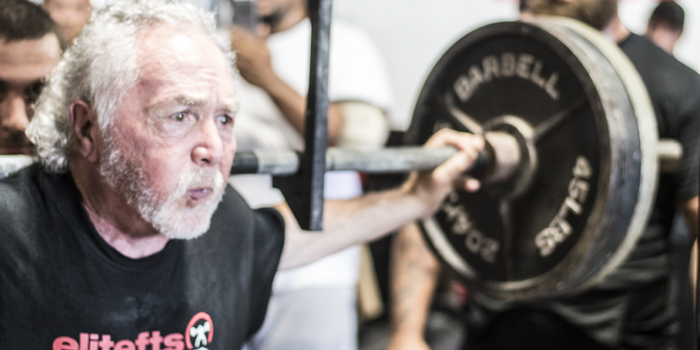 I have never taken what I perceive to be an off-season. I'm not sure I really know what it is. But I will discuss what I'm doing now and how I perceive it to be an off-season.
Since I started actual powerlifting, I've always trained the same way: in waves and cycles. I've tried to time those cycles to when I planned a meet. My training has followed the mantra, "If you want to lift heavy, then lift heavy." That has worked more for my squat than anything else. Because of some physical limitations, it hasn't worked for my bench press. That's why it's my weakest lift. And deadlifting heavy too often kicks my old ass. I have had some involuntary lay-offs from lifting from things such open-heart surgery, back surgery, hip replacement, and hand surgery, but I've never had an off-season.
First let me engage, for a moment, in some shameless self- promotion. While I recently had a respectable meet, I didn't realize that it was a little better than that. I was recently notified that my squat, deadlift, and total were national records in 365Strong and my squat, deadlift, and total achieved elite status. The caveat, of course, is that these are in the little old man class (75 to 79 years of age) where not many compete.
---
RECENT: Conundrums of My Meet Prep
---
I felt a little beat up after the meet in October and thought to change what I was doing for a few months. My first thought was to get the bar off my back for a while to give my shoulder a rest. I know arthritis won't heal, but at least I can give it a rest. We have a wonderful belt squat machine at our gym. It allows the use of both weights and bands. It also has a variable height bench so that box squats are possible. I've been pleasantly surprised by the amount of weight and bands that can be used. We can also attach a metal bar to the device for deadlifts. I've worked my ass off on it and can tell the difference in my hips, glutes, and hamstrings.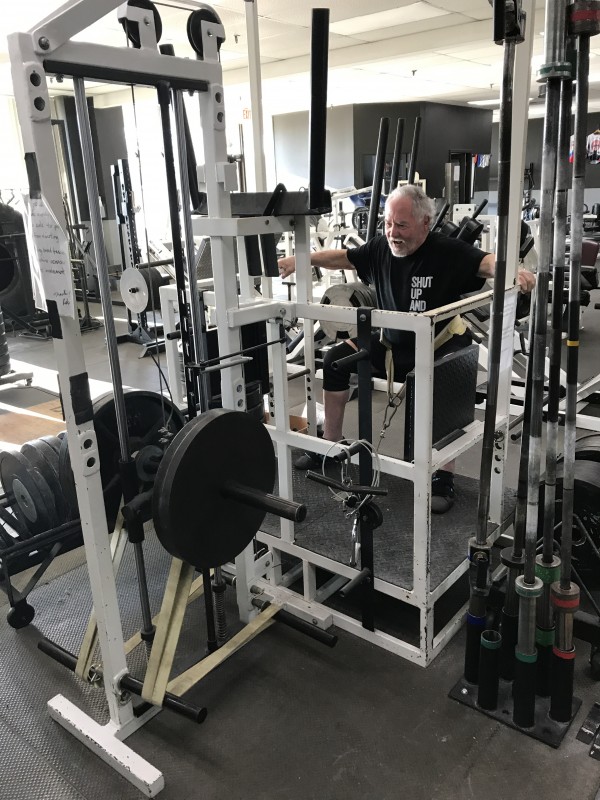 I've been keeping in mind that an off-season doesn't mean to take it easy. So far, I've found new and inventive ways to beat my old ass. Our leg press machine also allows the use of bands, and the various combinations of weights and bands have humbled me. I hate to do good mornings — hate them! Now is a good time to do that work as well. That, along with heavy calf raises, completes my leg day (a little less taxing than heavy squats, but not by much).
Dave Tate taught me a new and more correct (for me) bench setup when I was last at elitefts. I've been working hard to try to implement it so far, with some success. I try each time I get on the bench to do all the things he said, but in the past have done so without any particular order. Recently by giving the steps of the setup some order and developing an exact ritual to use every time, it's been easier to incorporate all the things I should do. Whether I'm doing it exactly right or not, I'm doing it the same way every time.
My mentor Donnie Thompson advocates the use of a fat bar in bench training all the way to a meet. With my hand situation, the fat bar helps it get stronger. So, with my new bench ritual, I use the fat bar with a combination of weights and bands. The greater the weight and band tension, the fewer the reps. It's a bit of a pain in the ass to use the ritual every time I get on the bench, but I'm making myself do it to ensure continuity to my lifts. My hand is sore after using the fat bar. I guess that's an indication that it's working. By the way, close grip bench pressing with weights and bands is killer. I hope my triceps thank me. After the first of the year, I'll try a regular bar to see if the fat bar, in fact, has helped.
When I first started to deadlift, Donnie Thompson suggested I use a modified sumo stance. I did that with some success. I sent coach Bob Youngs a video of an IPA world record deadlift and asked his opinion. He wrote me back that it was the ugliest deadlift he had ever seen. He said that the only good thing about it was that Hannah Johnson was in the picture. From articles I've read and from the Learn to Train 7 Seminar, I learned more appropriately how to sumo deadlift. I found, however, that sumo was putting too much torque on my reconstructed left knee, causing pain. I began training conventional and for a time was doing reasonably well. However, when I started deadlifting again after last year's hand surgery, I found my hand was unable to hold what I could lift. I was in a real conundrum for my meet in October.
As a last resort, I tried to deadlift sumo. Lo and behold, I was able to hold more weight with my hands inside my legs. I don't know why, but I could. So, I wrapped my knee as if I were squatting and went at it. This means I sumo deadlift again. My technique is much better. While I haven't surpassed what I've done previously, I believe I will. I haven't tried to deadlift heavy this off-season but I have worked hard on technique. When I lift heavy it's usually with a trap bar. Romanian deadlifts, shrugs, face-pulls, and rows of all kinds are what I'm doing to help my posterior chain. Again, when I start meet prep for April, I'll begin to see what I can do.
So, there you have it. This is what I call an off-season and what will last into 2018. It's designed to help me do better in April than I have done previously. It's not less work than meet prep, just more exercises, more reps, for hopefully better performance.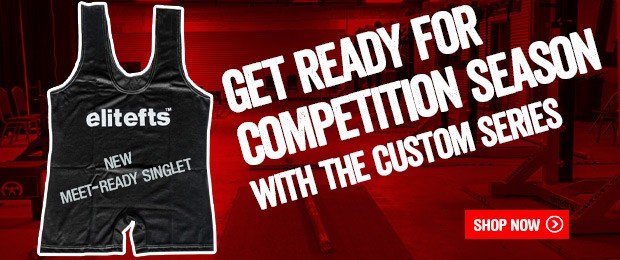 Loading Comments...