Quick, Easy, and Healthy: Chicken Curry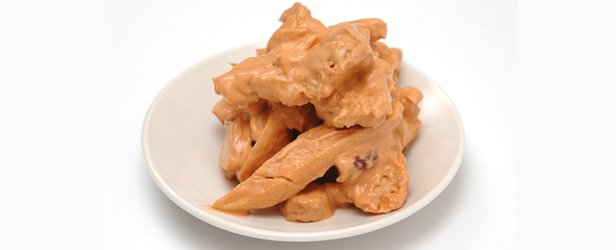 © Abdone | Stock Free Images & Dreamstime Stock Photos
This is one of my favorite go-to suppers when I don't have a whole lot of time. It's quick, no fuss, and packed with nutritional value. I served this meal over jasmine rice (I LOVE my rice cooker—dump it in, push the button, and walk away), but you can also try it over rice noodles or served by itself if you are low-carbing it.
You Will Need: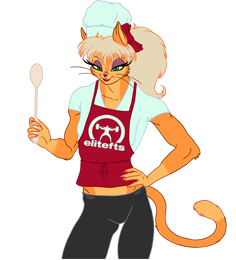 2-3 lbs. Boneless Skinless Chicken Breast (less for a meal, more for leftovers)
Red Pepper Flakes (to taste)
2 Cans Coconut Milk (I use Harris Teeter Brand)
2 Cans Bamboo Shoots (Harris Teeter Brand)
1 Can Diced Water Chestnuts (Harris Teeter Brand)
Curry Powder (to taste—to me, curry has a somewhat mild flavor, especially when it competes with the coconut milk. I add somewhere in the range of 4-6 Tablespoons during the cooking process and to season the finished product)
1 Tablespoon Salt (OR less)
Green Onions (to taste)
Make It Happen:
Cube the chicken and pan fry it with cooking spray.
Sprinkle with red pepper flakes. (*NOTE: Do NOT lean over the pan while you do this...take it from me. I had to have Booby watch the pan while I ran to the bathroom for an emergency eye wash procedure).
Continue to coat the chicken with curry powder throughout the cooking process.
When the chicken is just barely pink, add in the coconut milk.
Cover and simmer for an additional 8-10 minutes.
Pull the pan from the heat and add in the bamboo shoots, water chestnuts, and green onions. Stir in salt and more curry powder if desired.
Allow to stand for 10 minutes (sauce will thicken as it stands) and serve over rice.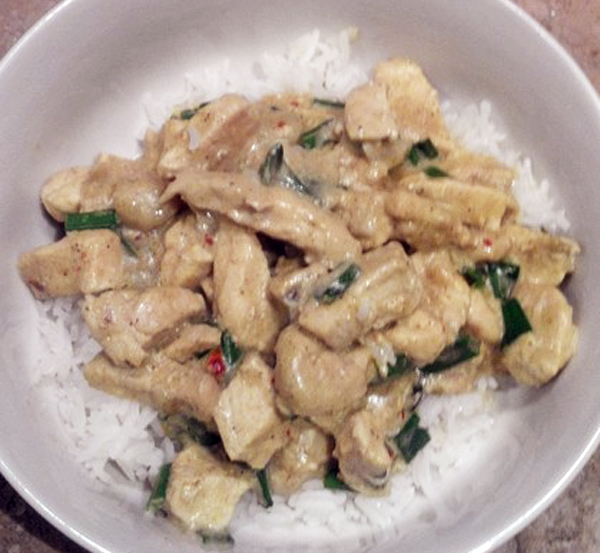 Let me know how you like this recipe. It's a huge hit around our house!
Loading Comments...