Tony Montgomery started Strength Union with a concise goal, which has remained unchanged even as the facility has evolved and the business plan matured: to build a sense of unity amongst its members and help them achieve their goals through physical and mental improvement. "We are here to provide good quality coaching and programming to our athletes in a team environment," Montgomery said. "We built Strength Union with the desire to grow the strength community and have all the equipment necessary for any level athletes to come in and train and be ready for their competition."
The training offered in the facility is only part of accomplishing this goal. Strength Union also focuses on branching its services to include events and being involved in the community. "We are introducing more local events like seminars and open gym events to try and connect with the community and show them what we are about," Montgomery said.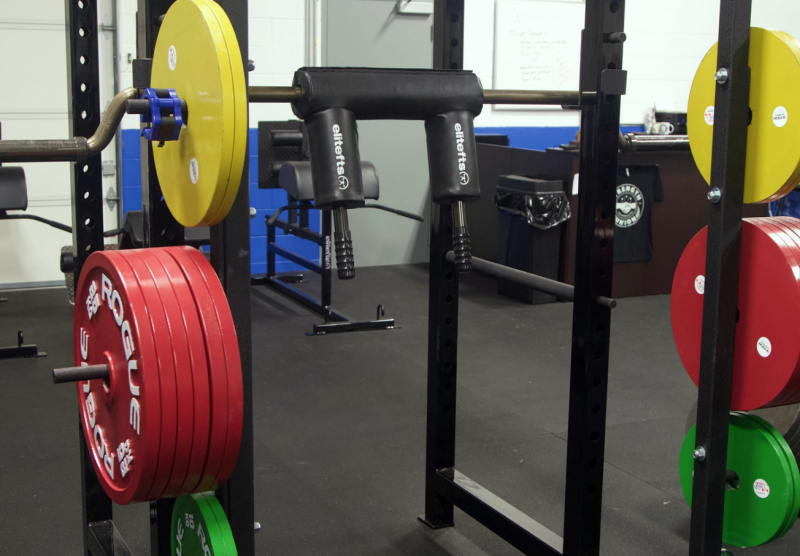 The Strength Union Mission
Integral to Strength Union's mission as a strength training facility is the sense of community amongst its members who, despite having unique goals, each seek to improve themselves. "A union operates to give a group of individuals one voice, empowering them to lead in the right direction," Montgomery said. "Strength Union's aim is to build that sense of unity, empowering our members to be the strongest versions of themselves."
---
RELATED: Heavy Metal Fitness: Tim Ingram's Strength Haven Grows Again
---
Finding this mission was simple: "This was formed from our passion to pass on what we've been taught and to help grow our gym into a family that is there to help each other grow stronger," Montgomery said. "We are constantly getting to know our members day in and day so that we can provide them the gym and atmosphere they need to thrive. We communicate in person and on our Facebook page all in an effort to build up our community. As coaches, we are constantly continuing our education because [we believe] that once learning stops, we have failed our athletes."
In addition to building these personal relationships and continually improving the knowledge base of its coaches, Strength Union remains competitive with other strength training facilities by offering a number of services other gyms do not.
"We are the only gym in the area that provides programming and coaching from elite-level lifters, and we have an in-house massage chiropractor to help with issues our athletes may have during training," Montgomery said. "We provide a thorough movement assessment and provide a movement plan for the lifter based on the findings, all included in our membership."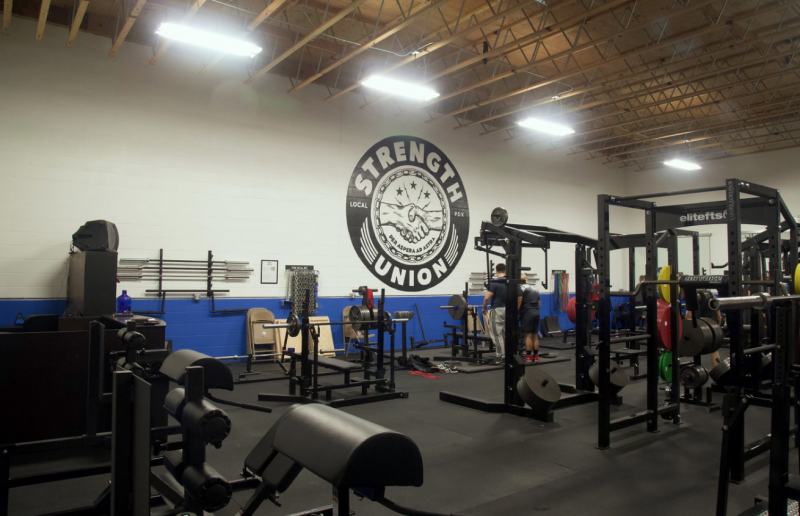 Additionally, Strength Union is focused on providing the equipment necessary to help athletes prepare for competition, should they choose to compete. "We have more competition equipment [than other gyms in the area] with five [combo racks], five deadlift platforms, and two monolifts so lifters can always lift to competition standards," Montgomery said.
The Coaching Staff
Creating the ideal coaching staff for Strength Union meant diversity of both experience and expertise to ensure all members receive the guidance they need to reach their goals. The coaching staff includes:
Tony Montgomery — More than 10 years experience coaching
Desiree Morgan — Highland games and strongman competitor, helps teach the USPA coaching certification
Kaylie Klitzing — IFBB Pro and elite-level powerlifter in the 123-pound weight class
Kelley Henry — PhD in Kinesiology, Doctor of Chiropractic, powerlifter
In forming and leading this staff, Montgomery prioritizes diversity of thought and open communication. "We wanted to make sure our coaching staff was diverse so we could handle all our lifters' needs," Montgomery said. "My role is to make sure all coaches are on the same page and that we have an open communication so our members are getting a unified response. Besides that, I just help coach and make sure our members are happy and getting everything they need."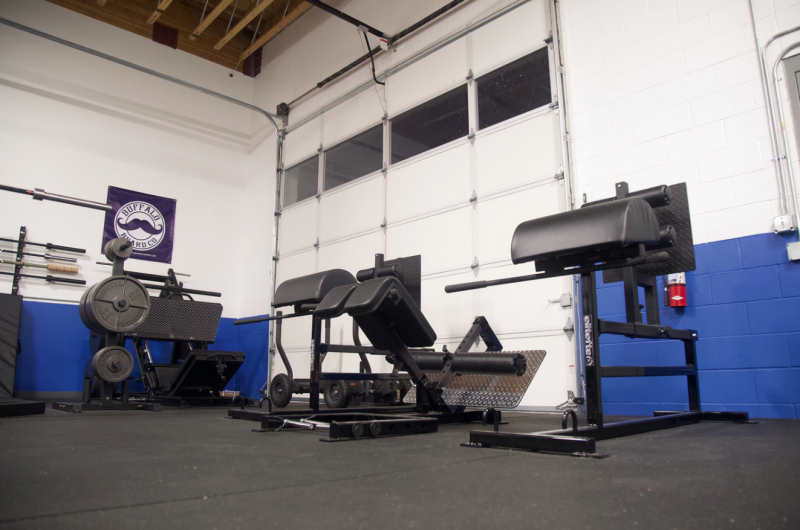 The Facility
Strength Union is a 2200-square-foot facility packed to capacity with equipment. "[The facility] is organized to support our team training session with deadlift platforms next to [combo] racks so everything they need is within arm's reach," Montgomery said. "We cater to any athlete looking to get strong to improve at their sport."
The organization of the equipment is based on the experience of the athletes and where they spend most of their time during a training session. Equipment is placed based on what exercises members of Strength Union are likely to perform together:
"We have our leg accessories across the wall with the belt squat, leg press, GHRs, and back extension so it's convenient to get everything done in one area. We also have our upper body accessory area with dumbbells from five pounds to 150 pounds, dip stations, and a cable crossover machine with row and lat pulldown attachments. In the center we have two monolifts and two squat cages with 1000 kilograms in competition plates."
Much of the equipment was supplied by elitefts, including:
When choosing elitefts as an equipment provider, Montgomery says that his decision was based on his previous experience learning from the articles on the site. "I found elitefts 12 years ago when I was in Iraq with the Marines and have read almost every article since," Montgomery said. "If it wasn't for what elitefts does, I wouldn't be the coach and athlete I am today. It only makes sense to support those who have helped me and have supported the sport I love: powerlifting."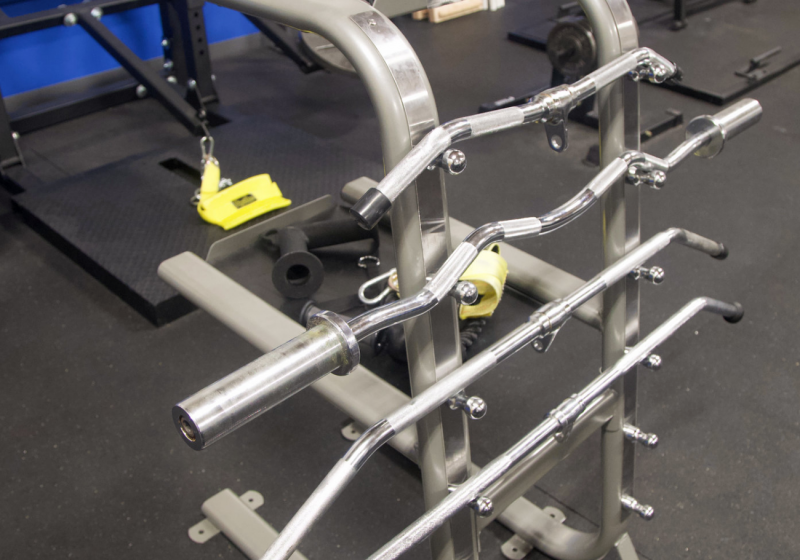 The Future of Strength Union
Within the next year, Strength Union plans to host its first powerlifting meet and is currently planning several events and seminars with special guests. There are additional plans for expanding current services, include an all-female strength class and a strength and conditioning class. "We're just really excited to get this gym and community growing and to help people get stronger," Montgomery said.
To learn more about Strength Union, visit the website or contact the facility at:
Strength Union
1777 SE Pershing Street
Portland, Oregon 97202
971-255-0098