The Meet That Was Like a Family Reunion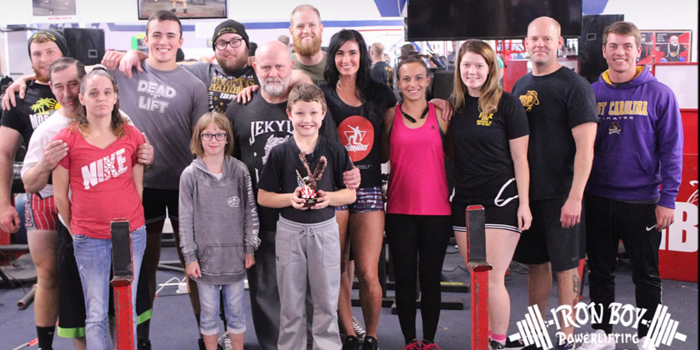 Again, thank you, thank you. Thank you for the exceptional response to last month's article, both on this site and on other social media sites, accompanied by photographic proof. These all bolster my belief in my hypothesis.
Today, I want to talk about a meet I recently attended. It is the first meet that I attended neither as participant, lifter, nor spectator. I attended this meet as a coach, a cheerleader, and a go-fer.
---
RECENT: Can We Build Muscle After 50?
---
The meet took place at our gym (Flex Gym in Morganton, North Carolina) and is one of three meets hosted each year for the IBF. The IBF is a small federation headquartered in North Carolina that promotes events in North Carolina, South Carolina, and a few neighboring states. It is a family enterprise that runs very efficient meets.
From time to time, this meet attracts what I call the "big boys." Not so this time. There was our team, a high school team from a neighboring county, a team from another gym in town, and various other individuals. Many were lifting in their very first meet. Some of our more experienced lifters were eyeing national records, and one lifter had a shot at an elite total.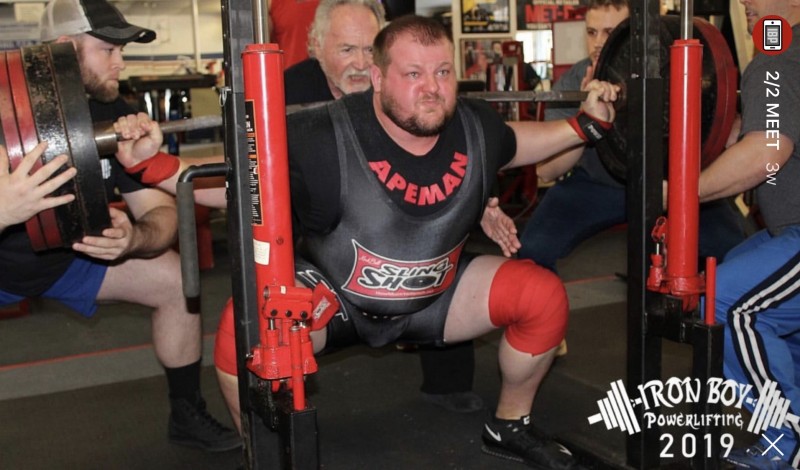 I was helping with the potential elite lifter and coaching, spotting, and wrapping for my 65-year-old client who had decided to try a meet. The house was filled to the rafters. Like most meets, the crowd consisted of family and friends of the lifters, as well as workout partners.
Our gym has a decided powerlifting culture. Our owner is a powerlifter of long standing and holds national records in two weight classes. There are also some dedicated bodybuilders who occasionally try their hand at powerlifting. There are very few hit-and-miss attendees at our gym. Most are regulars who attend multiple time a week.
What I found to be most heartwarming was that virtually all of the powerlifters not participating in the meet were there to cheer on the others. Most of the serious bodybuilders and recreational lifters were there as well, both to cheer and help with loading and spotting and volunteering in one form or another.
I have never seen such a "spirit de corps" in a public gym. A private gym like Nebo in Marion has a wonderful family atmosphere. Notwithstanding that Flex is a public gym, it is as much a family as any group I have ever seen. Everyone is there for everyone else. It's not hard to get volunteers to move equipment and clean. No one has an obligation to help, but everyone helps. No cliques, no factions; everyone is a spotter, and everyone helps with advice and equipment. Everyone has a good work ethic, and there is little or no bullshit.
I was tickled that our owner, Frank Beam, was everywhere! Inasmuch as he has a master's degree in divinity, he opened the meet with a prayer. After everything was set up, he was in a side chair as a judge for the squat. At the conclusion of the squat, he retired to the warm-up area to coach his son and other team members in the bench press.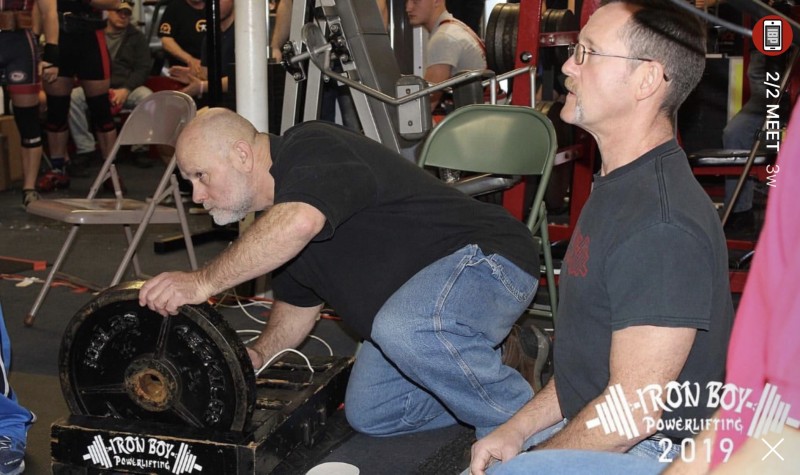 Thereafter he handed off to his son and coached other members of the team in their bench press. He then retired to the warm-up area to get ready for his own bench press. He thereupon set a national record in his bench and a PR. Again, back to the warm-up area to get his son and other team members ready for the deadlift. Thereafter, he coached his son to a PR and a deadlift record. Then, back to the warm-up area to get his own deadlift ready for a PR and national record. Wait, he's not finished yet! When I left, after the lifting and before the awards, he was at the cash register, getting money to pay his help who had watched the store. His team, of course, won the team trophy, and he coached a number of lifters to records and PRs.
---
RELATED: Your First Meet Cycle — How to Lay the Program's Foundation
---
As for me, I had my hands full with my client in his first powerlifting meet. I tried not to be a helicopter mom, but I wanted to make sure he had a good experience. I helped him warm up, spotted his squats, I handed off his bench press, and was on the platform for all his lifts, coaching and providing cues. He achieved PRs in all his lifts and won his class. He is now anxious to participate in a meet in April.
My big boy (308) class had a real shot at an elite total in the IBP. His numbers in the squat and bench left him 625 short of an elite total. He had planned to open at 600, but we changed it to 625. Thereafter he hit elite after his first deadlift.
Sometimes there seems to be a mindset that once you achieve a goal, it is difficult to surpass that goal at the same session. I'm sure it's not physical but mental. Needless to say, the second and third deadlifts were not made. Nevertheless, an elite total was achieved, and we can say, "Mission accomplished."
All in all, an excellent meet for my folks, the Flex team, and all of the participants. Also, it was a very well run meet by the IBF. At the conclusion of the lifting, I was as tired as if I had lifted. I left before the awards were presented so I wouldn't be late for my nap.
At the risk of being repetitive, I must say I was heartened by the sense of family shown by all of the Flex Gym participants and spectators. Is it because of the gym's leadership, the culture, or the fact that we are in a small town in western North Carolina? I don't know, and it really doesn't matter as long as it exists. I am sure it can be accomplished anywhere, and I hope it is. I am just very happy that we have it here.
Now I have to get my old ass ready for my own meet, the IPA Tennessee State Championships in Gatlinburg on March 16th. I have some goals to accomplish and will dedicate myself to them.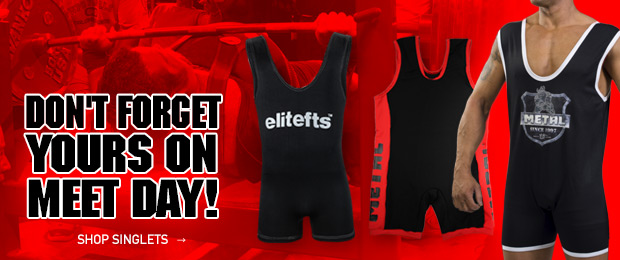 Loading Comments...