Celebrate 50 Years of Pride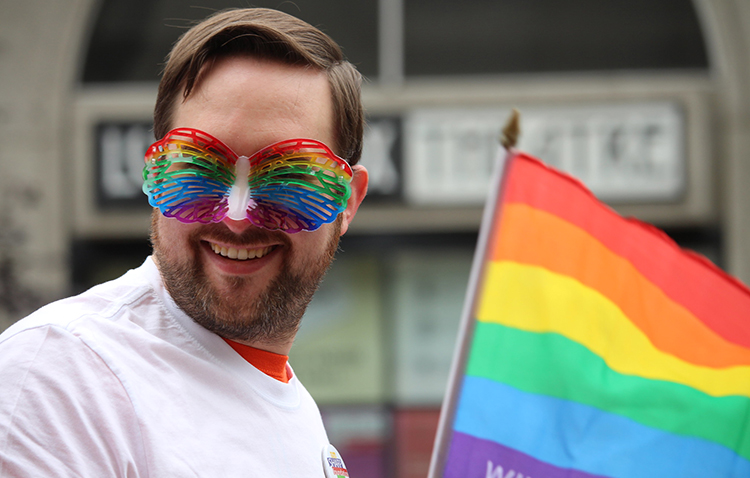 June isn't only the halfway point through the year; it also happens to be Pride Month.
Most people are familiar with the glittery rainbow flag-waving parades you've seen through photos and videos of on the Internet. Though Pride looks like a party, its origins were far from that.
Pride started on June 28, 1969, with a police raid at the Stonewall Inn — a gay bar in the Manhattan neighborhood of Greenwich Village in New York City. Police raids were commonplace at gay bars, as every state (with the exception of Illinois) criminalized "homosexual acts."
Rather than face arrest, the patrons of Stonewall, led by Marsha P. Johnson, a black transgender woman, started to riot against the police — a violent event that lasted for days.
The Stonewall Riots led to the start of a more cohesive LGBTQ+ community that pushed for equal rights.
Though same-sex marriage was legalized in 2008, there are still more pressing struggles the LGBTQ+ community faces: higher rates of homelessness and suicide, job and housing discrimination (there are no federal laws in place that ensure that members of the LGBTQ+ are protected from being discrimination, and the majority of states don't have laws in place for that, either), access to healthcare, and more.
That's why Pride still happens — to show that this community exists and is still fighting for equal rights.
Header image credit: JMacPherson © Flickr
Loading Comments...