Tough Times Ahead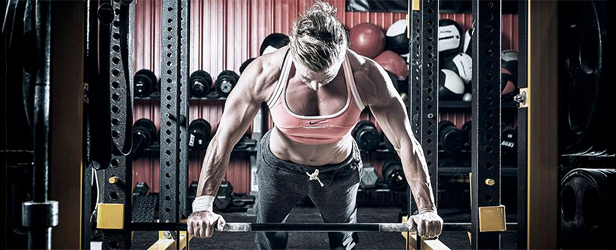 WHAT'S UP NEXT FOR HANNAH?




I'm honored and humbled to have this opportunity to share my life and training with y'all. I recently completed a goal I set for myself several years ago- becoming a firefighter! I am now attempting to get back to my former powerlifting numbers and training for a shot at the Firefighter Combat Challenge, which has been dubbed "The Toughest Two Minutes In Sports". The Challenge will be held in Montgomery, Alabama October 17-18th.

I recently (September 27th, 2014) competed in full power women's 148 class powerlifting in Myrtle Beach, SC, where I went 8/9 attempts with a 405lb squat, 290lb bench, and 405lb deadlift, 1100 Total. It wasn't my best showing, but it was the first time I've competed in over a year and a half, and it was good enough to set all new SPF first place records in the Police & Fire Division.

My performance at next weekend's Combat Challenge will determine my next training cycle. Hopefully I'll do well enough to be competitive in the 2015 World Police & Fire Games next summer. I'm also thinking of throwing in another powerlifting meet early next year, which will still give me time to compete in the Combat Challenge in Charlotte, NC in May 2015. As soon as this month is over I'll be discussing more preventative options with my doctor and genetic counselor; I'll be having some procedures done over the holidays to minimize my cancer and blood clot risks. More on that later. 

With hard work, perseverance and a Strong(Her) attitude, anything's possible, right? An Ovarian Cancer Survivor since 2008, I've learned that it's not the Destination that's important- it's the Journey. Thank you for sharing mine! 

Who Am I… Really?

"I'm Just A Nobody… Here To Remind Everybody… That There's Somebody… Who Can Save Anybody"

Job 19:25- "But as for me, I know that my Redeemer lives, and He will stand upon the earth at last"

Remember to Follow Hannah Johnson-Hill and EliteFTS on Facebook for info, specials and log post previews!



Thanks for reading, and 
As Always, Your Feedback Is Appreciated & Encouraged... Send It To Me HERE!




Tough Week Ahead…








This is a very trying week for me. I compete this coming Friday, the 17th, which is the two year anniversary of my Mama's death. I'll be completely out of my element; I'm used to competing around and with people I know, and this time it will just be me and Matt wingin' it all the way to Alabama, to run a course I've never set foot on before. Add to that I'll be competing in about 65lbs of gear, on supplied air (which I'm not able to train on), with no feel for the layout of the course, and I'm pretty much feeling like a bull in a china shop right now. But there's no substitute teacher for experience, and I want to test the skills I've been practicing, so right now the only hard and fast rule is to not suck, finish the course on my feet and feel like I could've given more. 


I want to get an idea of where I am right now, which will be a good barometer since I haven't dedicated my training solely to Combat Challenge work and can only get better with more specific and focused training. I don't necessarily have a time goal; the "Lion's Den" which is kind of like the Combat Challenge Hall of Fame is under 3 minutes, which I seriously doubt will happen this first time, but is still a really neat goal for the future.

This week will be spent doing lots of stretching, foam rolling and light assistance work. We'll drive down Thursday and compete Friday, so stay tuned!


An Ounce Of Prevention...

I'll be having surgery to tie up my remaining fallopian tube on October 23rd (next Thursday) so that I can discontinue my birth control and further decrease my risk of a potentially life threatening clot. I carry the MTHFR gene, which has now been determined to be the cause of my Mama's death of a pulmonary embolism. Recovery should be very fast and will enable to me start training hard for another full power meet early next year. Thanks for all the support during this time. If you pray, please say one for me…


Thanks for reading, and 
As Always, Your Feedback Is Appreciated & Encouraged... Send It To Me HERE!
Loading Comments...