elitefts™ Pro Micro Resistance Band
elitefts Pro Micro Resistance Band
The perfect band for:
Rehab
Therapy
Accessories
Advantages:
Portable
Affordable investment
Joint-friendly
Core stability
Increased strength and flexibility
Sold individually (1)
Typically ships in 1 business day
On Sale
$5.82
Regular Price
$6.47
elitefts™ Pro Micro Mini Band
The elitefts™ Pro Micro Band is an extremely versatile and portable tool that safely increases the intensity of many exercises, yet mild enough for rehab and therapy. Configure one or two of these bands as you perform push-ups, good mornings, leg kicks, lunges, step-ups, overhead presses, bicep curls, triceps kickbacks, and more. Don't forget standalone exercises like pull-aparts and spidercrawls. 
View the above calibration sheet for length: band tension ratio.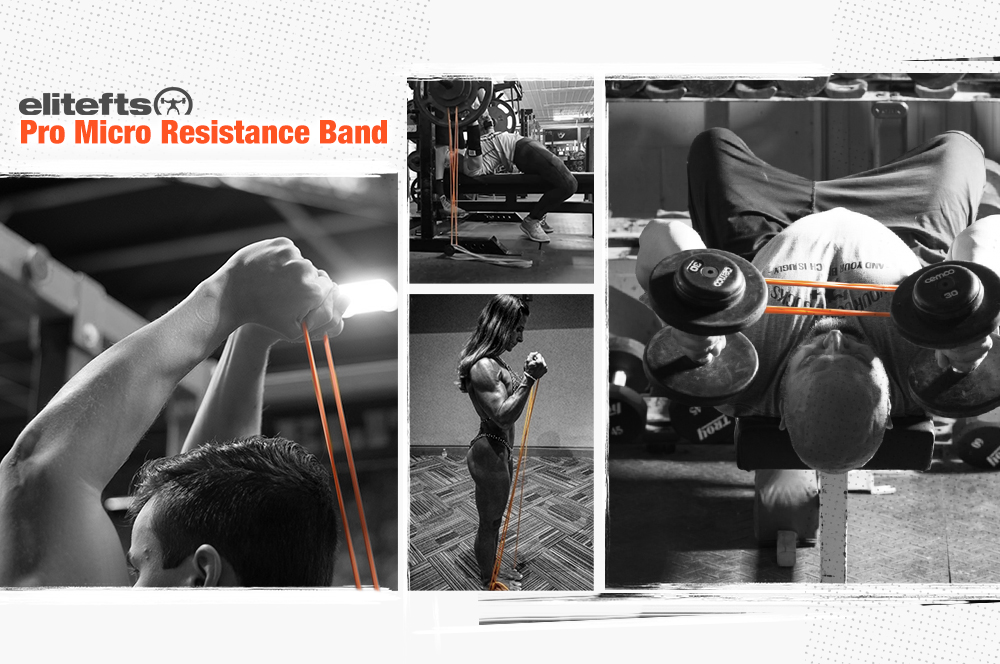 Specifications:
Sold and priced individually
Material: Natural Latex Rubber
Length: 41 in (1m)
Width: 0.25 in (0.64 cm)
Thickness: 0.17 in (4.5 mm)
Seamless loop
Color: Orange
13.8 to 29.2 pounds of tension (see calibration chart above for exact specifications)
How-To Video: