The elitefts™ Pro Monster Mini Band is perfect for those who need more tension than mini bands but less tension than the light bands. Strength athletes like yourself are always pushing the limits and need a higher degree of resistance to increase work output and stabilization. This is huge when it comes to advancing in your sport.
Improve overall strength and endurance for upper and lower body movements. These bands are very popular in bench press training on both max effort and dynamic effort training days.
Don't forget about adding these bad boys to your bodyweight exercises. Configure one or two of these bands as you perform push-ups, good mornings, leg kicks, lunges, step-ups, overhead presses, bicep curls, triceps kickbacks, and more. Once the elitefts™ Pro Mini Resistance Band provides no stimulation for pull-aparts, this band is the next progression.
View the above calibration sheet for length: band tension ratio.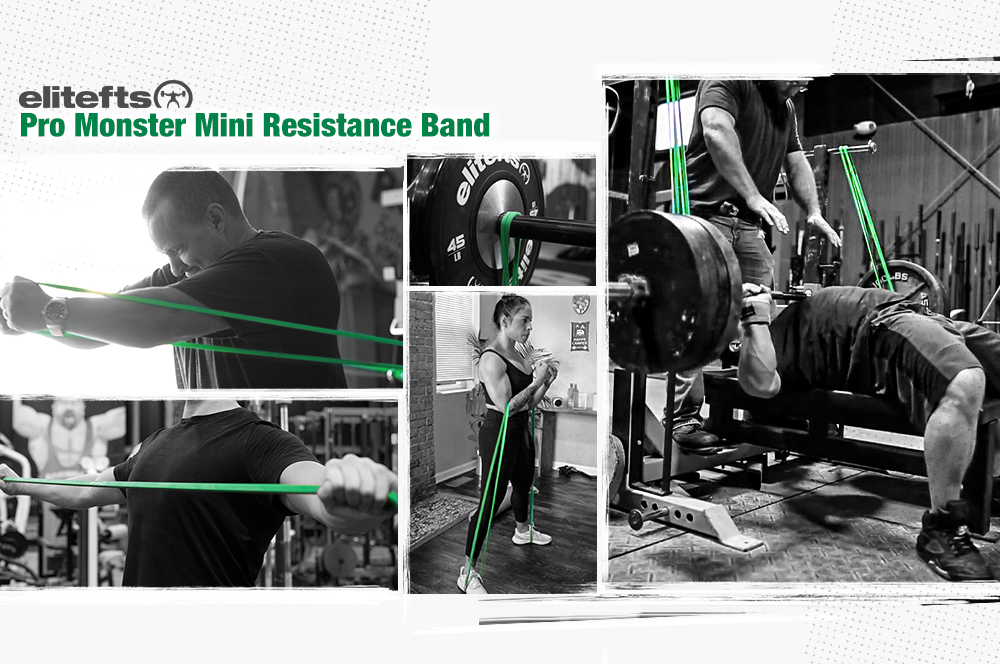 Specifications:
Sold and priced individually
Material: Natural Latex Rubber
Length: 41 in (1m)
Width: 0.5 in (1.27 cm)
Thickness: 0.2 in (6.35 mm)
Seamless loop
Color: Green

39.4 to 91.5 pounds of tension (see calibration chart above for exact specifications)
How-To Video: