Coaching, Program Design, Strength & Coaching
Samoan Rugby Union Returns to CARE Program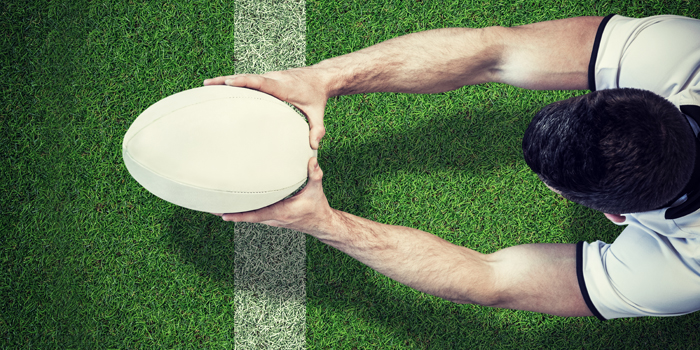 Many years ago, I spoke at a conference about a variation in exercise programming. I was still discovering variations to expand upon in my programming vocabulary, and as they say, chance meetings can change your life. This excerpt from my autobiography in progress attests to this:
"Earlier that same year, 2000, due to my lecturing in the fitness industry in Australia with the Fitness Leaders courses, I was offered a speaking slot at the New Zealand Fitness Industry's national convention in Auckland. I accepted and spoke on strength and conditioning topics, outlining my CARE (Core Abdominal Rehab Exercise) program and also an idea called FEAST (functional eclectic athletic sport training). Unbeknownst to me, in the audience was Mike Anthony. Mike at that time was the strength and conditioning coach of both the All Blacks and the Crusaders in Super Rugby. He came up to me after my presentations and introduced himself, and we chatted shop for a while. Then, I asked if he would keep my name in mind if any positions came up in rugby in New Zealand in the future."
Fast-forward to 2018 and I am now the head of physical preparation for the Samoan Rugby Union. I have a full hands-on role with the men's national team for 15s, referred to as the Manu after a legendary former Samoan warrior. One of the interesting aspects of working with a national team such as Samoa is the fact that all of the players involved in the squad are overseas plying their trades in Europe, Australia, and New Zealand primarily. So, in a number of ways, as far as the physical preparation of the team is concerned, you are very reliant on the programming being done on a day-to-day basis by the club strength and conditioning coaches who lead the players for the other nine or 10 months of the year. Oftentimes you will get your players after they have traveled for more than 30 hours to meet you, and they will arrive on the weekend before you are to play a test match against another nation.
---
RECENT: New Team, New Approach: Working the Curve with the Samoan Rugby Union
---
With this in mind, it is very important to establish lines of communication with these strength and conditioning coaches around the world and to meet each player individually to discuss, assess, and then incorporate their specific needs into the overall team's weekly program. In the initial weeks of joining together again as a team, it is necessary for the physical preparation side of the performance equation to take a back seat to allow the coaches to get as much rugby content into the players. Recovery and preparation are the key areas where people like me can have an impact during these first weeks. Then, the program can become more like a "normal" week in the rugby world.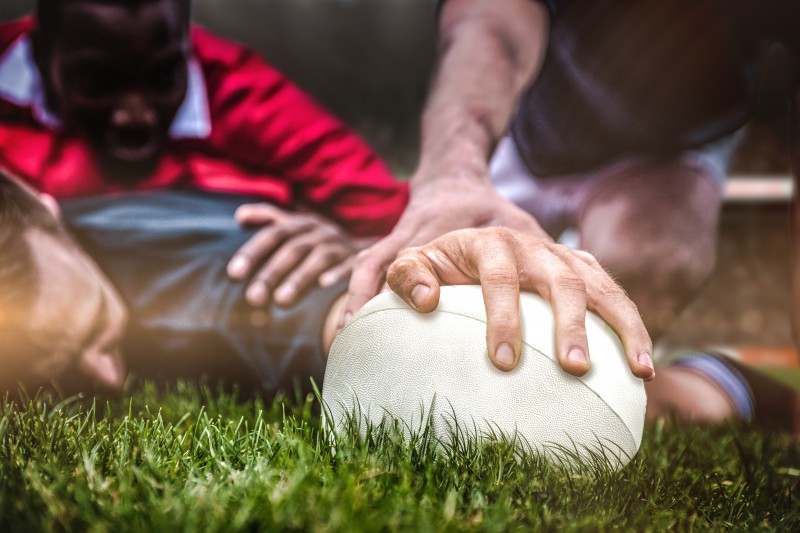 Photo credit: Wavebreak Media Ltd © 123RF.com
Also, it is important to allow for a wide variety of programs within the overall program on various days of the week to cater to the "needs-based'" programming philosophy I like to employ. I tend very much to be a whiteboard programmer who has players select, with guidance, from a menu of options. Over the course of a test week, players get a minimum of two gym sessions if selected to be part of the game-day team of 23 players or potentially another session—or even two—if they are outside of this group. Remember, of course, that players could be injured at any time over the course of a week, in which case these non-selected players may find themselves on the team as replacements, either on the bench or in the starting lineup. This actually happened to me once back in 2005, when the All Blacks were preparing to play a test match in Christchurch. I had given Joe Rockococo a quite demanding power circuit incorporating the hang snatch, band box squats, hammer jammer, clean and push press from blocks, and PowerKinetics Dominator for five sets of each circuit and five reps on each exercise on actual game day. During the day, one of the All Blacks came down with a sickness, and another player was called in as his replacement. Then, during the warm-up, another player tweaked a calf, and Joe was called in from the stands. I was mortified that he was not going to be able to last the game and contribute anything, but to his credit, he played amazingly well and scored a try as the team won the match. For weeks after this event, he would always urge me to include this circuit again on game-day morning or on the day before, as he felt it was, in fact, beneficial to his performance. I was far more circumspect and included it as an option for earlier in the week, and we came to a workable compromise.
The program I am currently running features the CARE program in a new format that I feel better allows the player to get a workout in without going too deep in the RPE continuum, especially if he or she is coming from a unit or a team session. Allow me to detail the options for this current team:
1. Circuit Variations (especially Beastly and Power-based)
2. Full Body Strength
1 x Lower body push, such as squat options
1 x Lower body pull, such as deadlift (hinge options)
1 x Upper body push, such as incline bench press
1 x Upper body pull, such as row options
3. Full Body Power
2 x Power option, such as jump squat s/s with lower body plyometric
1 x Upper body push s/s pull
4. Upper Body Only
Upper body push and pull (horizontal plane)
Upper body push and pull (vertical plane)
5. CARE (Core, Accessories, Rehab Exercises)
6. Stretch, Spin, Foam Roll, Spin Bike
As all of the programs are very self-explanatory, I will focus the remainder of this article on the aspects of the CARE program. Sets and reps will vary over the course of a campaign and will be modified depending on both the timing of sessions and the individual player load as measured by RPE and wellness scores, ensuring that the acute chronic workload ratio is also looked at.
As everyone connected with the physical preparation of athletes realizes, the first role of the strength and conditioning coach is to do no harm and to minimize the risk of an injury taking place; meanwhile, the secondary role is to improve the athlete's performance. So, I would like to see the scheduling allow us to include this aspect of the CARE program as a mandatory session. From this overriding principle, the CARE program developed. As in any collision/combat/contact sport, an inherent risk of an injury taking place on both the training field and the playing field exists. Some of the mechanisms of injury are impossible to prevent, but with adherence to an overall prevention and performance plan, they can be minimized in terms of their severity if not in terms of the actual occurrence. The program should be able to be completed in 30 minutes, as it is not a maximal strength program, and it can also be done on a much more daily basis than performance-based programming can.
Core, both loaded and unloaded, exercises are to be included in the selection process, addressing the obliques, anti-flexion, rotation, and extension. They should include movements such as the following: full body twist, suitcase deadlift, Pallof Presses, rollouts, Russian twists, windmills, sit-up with a plate or barbell, Turkish get-up, waiter carry, and one-arm farmer's walk. It will also include movements for both the triceps and the biceps, neck, grip, rotator cuff, calves, Peterson Step-up (also known as the Poliquin Step-up), and specific hamstring movements, such as Nordics or isometric holds, to ensure that players are getting the areas that cannot be seen strengthened, as well as pandering to the "beach muscles" often included as a finisher in some programming strategies and also as a dessert after your main course in other programs.
Regarding rehabilitation, this is what legendary former All Black Tony Brown once told me: "After my first year of professional rugby, I was never 100% going into a game ever again in my career. If I can get back up to 80%, then I am fine." So, every player will have something that is specific to him or her to be able to include in this rehabilitation category with the CARE program.
As I mentioned earlier, a program such as this could be trained every day because the variety of programming options available to you coupled with the needs of each player on your team will vary. The example below is just one you may consider:
Program One
Leaning Pallof Press to Overhead Position on the TRX, 3 x 6 reps
Wrestler's Bridge Four-point Position, 2 x 10 reps
Bottom-up Kettle Bell Press, 2 x 10 reps
Barbell Cuban Press, 2 x 10 reps
Peterson Step-up, 2 x 10 reps
Farmer's Walk, 2 x 25 meters
Nordics, 2 x 6 reps
Suggested Reading
For an excellent article detailing the aspects of loading and management in the weight room, please refer to the following: "Quantifying Workloads in Resistance Training: A Brief Review, G. Gregory Haff," PhD, CSCS*D, ASCC, FNSCA, in the UKSCA Journal, Issue 19, Autumn 2010, pp. 4-13.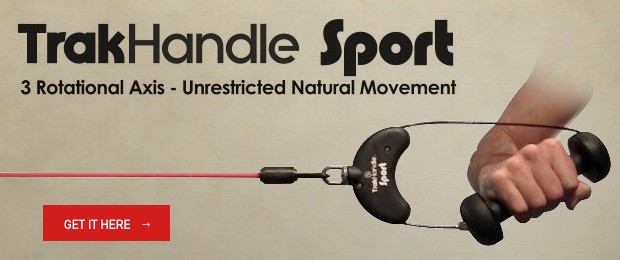 Loading Comments...