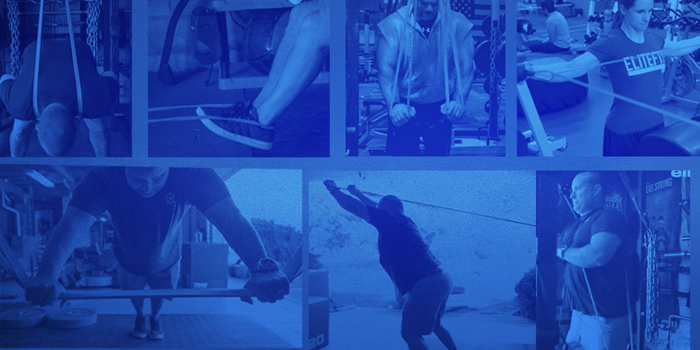 Worldwide, there are mandated shutdowns for restaurants, bars, sporting events, concerts, retail, and sadly for all of us meatheads, gyms. In the midst of a pandemic, continuing to train is a worthwhile topic of discussion as many of our plans and progressions have come to an abrupt halt. While some have the luxury of decked out home gyms, many are trying to do anything physical, instead of watching John Wick for the nineteenth time and vacationing to the fridge for the fifth snack trip.

We at elitefts have a plethora of high quality articles, published everyday, by those who have experience with minimal equipment and maximal strength, so we decided to create a directory of all the content on our website related to working out as a minimalist. It's even organized by equipment type. You'll notice too, we have some repeats in our categories for when multiple pieces are discussed, and some of the content is dated so an article unfortunately may not sport the best formatting. Read between the lines. If anything, use this time to get outside of your normal routine and find new weaknesses that you otherwise wouldn't have discovered.

Of course, for ongoing updates detailing the coronavirus (COVID-19), the Center for Disease Control and the World Health Organization are excellent resources. 
Power Rack and Straight Bar
Barbell Only
Kettlebells
Dumbbells
Bands
Medicine Balls
Strongman, Sandbags and Odd Objects
Sleds
Prowler®
Blast Straps
Bodyweight Exercises
Core Blaster
Related Articles
Thank you, Dr. Chiko, for reaching out to us in this time of need. We hope this helps.
Text By Mason Nowak
---