elitefts™ Shoulder Saver™ Pad
The elitefts™ Shoulder Saver™ Pad works like a 2-board press — without having someone hold the board or sticking it under your shirt. We have even seen people strap bands around themselves to hold the board to their chest. Guilty!
Benefits:
With the bottom of the bench movement creating the largest degree of shoulder rotation, the elitefts™ Shoulder Saver™ Pad reduces this range of motion allowing for a huge overload which is well over your one-rep max.
This is also a huge benefit to those with shoulder irritations as it allows the movement to be trained, assisting with rehabilitation.
Remember, a chain is only as strong as its weakest link, and that bottom position of the lift limits the amount of weight you can lift. By using the elitefts™ Shoulder Saver™ Pad, you can focus on overloading your lockout and triceps, promoting growth and getting stronger!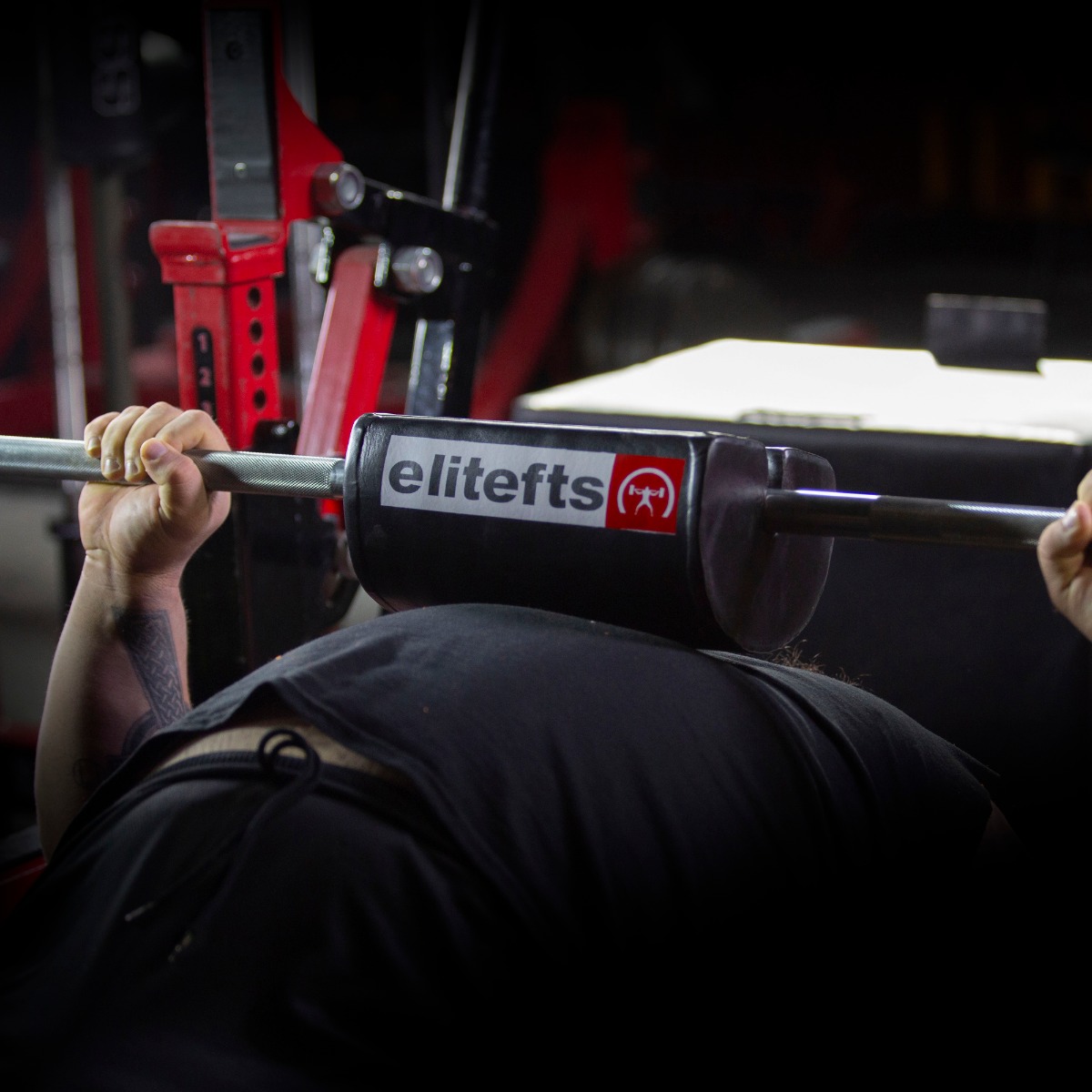 Features:
Individual unit
Measurement 11" (27.9cm) x 5" (12.7cm)
Synthetic Cover
High-density pad
Tight fit
Fun Fact: Dave Tate ran over a prototype with his Jeep... and it survived!
How-To Video: