Lessons from Competing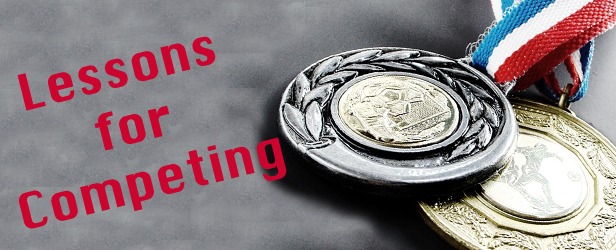 Two years ago I was at a crossroads. Through a lot of hard work, following my gut, and plain ol' Irish luck, I found myself living in an amazing part of the country and laying the foundation for my coaching career. Something wasn't right, though. I fell in love with training while playing football in high school and was fortunate enough to continue playing [and training] throughout college, but I hadn't ever been able to fill that competitive void after college.
Fast forward to today: Thankfully, I can say that I have flipped that script. Once again, a combination of hard work and trusting my gut has led me down the necessary path, and I've been able to "scratch the itch" by competing in four strongman competitions and three powerlifting meets since October of 2010. I'll be the first to admit that I have a LOOOONG way to go in both sports, but there have been some valuable lessons learned along my journey that I feel compelled to share.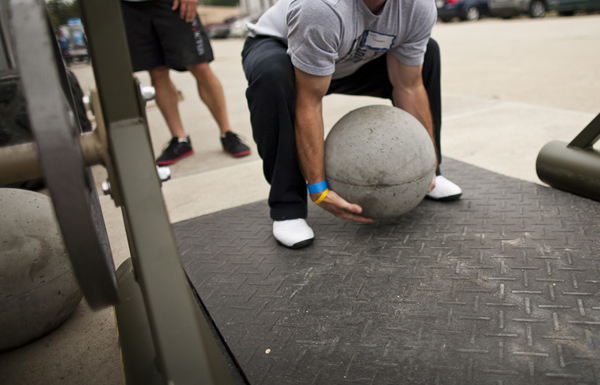 Define Your Surroundings
Motivational speaker Jim Rohn often says, "You are the average of the five people you spend the most time with." No matter what mission you're about to embark on, it's imperative you surround yourself with seasoned veterans and supportive people. If possible, you should do this in both the literal and figurative sense. I'm fortunate to have some awesome people in the San Diego community who've been an instrumental help, but I've also harnessed the power of the internet to correspond with great coaches and athletes around the world. I've found both the Strongman and the Powerlifting community to be full of wonderful people that are truly willing to help you out as long as you show some humility and sincerity.
Take the Leap
It's a topic I write about often, but I'll say it again— if you want anything in this world, you have to take action. Lay the foundation through knowledge acquisition and training, but if you really want to progress you have to COMPETE! Crossing the threshold where the risk of losing becomes real and results become absolute will exponentially accelerate your growth. I can honestly say that win or lose, the technical and tactical lessons learned on game day have been the equivalent of weeks of training. Additionally, there's a very unique confidence boost that only comes from answering the scratch and can't be duplicated in training, no matter how intense the training environment.

Dial In
Darren Hardy is the publisher of SUCCESS magazine, which gives him the unique position to connect with the "extraordinary successful." When asked to name his "Top Attributes" of this unique group, his response was:
1.) Focus on the task at hand
2.) Learn to say "No"
3.) Be consistent
All three of them are variations of focus. Put the blinders on, don't be afraid to say no to anything or anyone that is trying to stand in your way, and relentlessly attack your goal. This may be a tough pill to swallow for the "campfire & kumbaya crowd," but screw balance. By definition, extraordinary results require behavior that is abnormal. Define the objective and go to work, refusing to quit until you've reached YOUR finish line.
Loading Comments...