Powerlifting, Training, Workouts & Programs
Resurrect Your Bench Press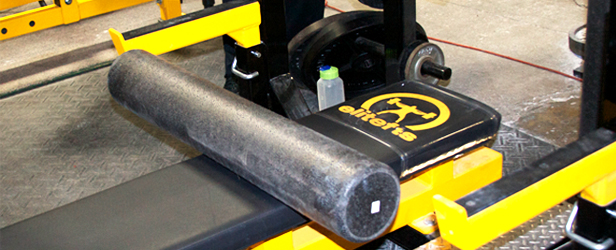 elitefts™ Sunday Edition
Hey Marc,
It's been a while, but it feels good to be back. I'm thinking of doing a meet, and I've always had excellent luck with your meet cycles for bench. What are your thoughts on this?
Since it's 12 weeks:
Doing two weeks then a deload
Starting with a 3-board and working to an opener two weeks before the meet
Then do a final deload a little over a week before
I'm doing triples the first week, doubles the second week, and then deloading. I'm wondering if I should use any band tension (maybe double minis?) and only bench one day a week? (Since I only train two days a week and have been using 5/3/1). Do you think I should do five sets of three or a rep scheme for the cycle? I hope this all makes sense. I don't have to worry about weight since I am 165 pounds now, so I can coast there.
Thanks again, brother!
- Mike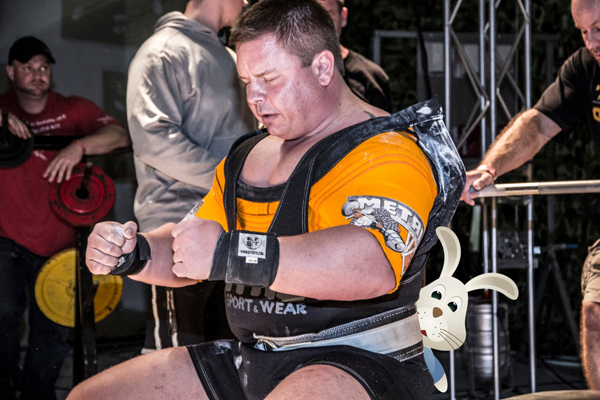 Hey Mike,
You can throw the bands in there, too. You will just have to cut the bar weight some. However, keep in mind that you are looking for something a little new. Even though it is something you haven't done for a while, the body will pick up on it enough to try to adapt to it. So change it enough to make you a little nervous about it and unsure of the results. To me, this always stimulates more recruitment of muscle and, obviously, of nervous system activity. And yes, you should up the volume some to accommodate for only benching one day. On the deload weeks, I would suggest high volume dumbbells and accessories.
Thank you for the question,
- Marc Bartley
---
Jeremy,
Here are two video links of me working down in boards with my new Metal Ace Shirt. I was wondering if you could give me a critique and help me with an issue that I am having with it. The sleeves seem to like to bunch up in my elbow joint. I read somewhere that you and other lifters have had to take some length off the sleeves. How much would you recommend? How important is it to sew back the hem seam on the end of the sleeve? How would you address these issues?
585 x 1 off a 2-board:
600 x 1 off a 1-board
My workout went like this:
Bar x 10 x 2
135 x 10 x 1
225 x 8 x 1
315 x 3 x 1 (last one paused)
Shirt
405 x 3 (no touch)
495 x 3 (no touch)
Shirt + 3-board
545 x 2 (touch)
565 x 2 (touch)
Shirt + 2-board
585 x 1 (touch)
Shirt + 1-board
600 x 1 (touch)
Thanks for any help you can give!
- Brian
Brian,
You need to initiate leg drive by driving your heels down. On the 600 pounds, you first drive up but not down, but you seem to do better through the movement. I would recommend that you touch the board softer and keep the board flat to the contour of your body. This will make sure that you are going the ROM the 1-board is trying to keep you in!
Pretty good though!
- Jeremy Frey

Loading Comments...