Clint Smith: 2013 XPC Finals at the Arnold Classic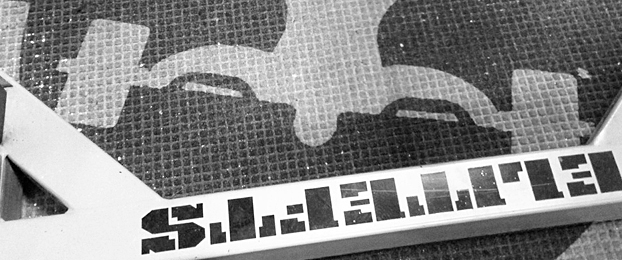 I competed in the XPC Finals at the Arnold Classic again this year. I competed in this meet last year and placed fourth overall and second in my weight class. I was happy with these placings, but I was disappointed in my total since it was 85 pounds below my best total. Definitely not progress. I also overtrained some during last year's meet training cycle, which left me with elbow tendonitis issues that took the better part of six months to rehab. Most of my training this past year has been geared toward getting back to this meet and hitting a PR total.
Thoughts coming into the meet
There was some good talent in my weight class, and I estimated that a high 2,400-pound total, if not a low 2,500-pound total, was needed to win. I have been trying to break the 2,500-pound barrier for a couple of years now and came up just short at a few meets. So, as the meet neared, I knew it was time to finally get this monkey off my back. My strength in each lift has been within range for a 2,500-pound total for a while, but I just haven't been able to put them together on the same day. Usually one of the lifts has been off on meet day and left too much ground to cover between the other two. Therefore, my plan coming into this meet was to get solid, conservative second attempts (not PRs), and see where I ended up.
Weigh-in
I was weighing anywhere from 246 to 253 pounds for this training cycle. Starting one week before the meet, I cut out late-night meals (which were usually a ton of carbs). This put me at 246 pounds the morning before weigh-ins. I then cut out carbs and water that day and ended up weighing 235 pounds! I didn't go in the sauna or anything. This would normally be very alarming—coming in so underweight, but I knew that if it came off easily, I would be able to pile it back on just as easily.
Pre-meet
I woke up the morning before the meet refreshed and generally feeling good. With the help of Brian Carroll, we had tweaked my training cycle in comparison to last year's meet to ensure that I would be ready to peak. Less heavy benching and deadlift volume this time around meant that I kept the tendonitis and joint inflammation in check. After essentially a two-week deload, my body felt great to lift some weights.
This is the biggest meet I have ever done, not to mention one with the most competitive field of lifters in my weight class. Thinking about this on the way to the meet and in the warm-up room had me feeling more nervous about a competition than I have in a while. I had thought about this in the weeks before, though, and I had come to a conclusion about nerves and the fear of failure. It will make you perform better if you embrace it and control it. In the past, I had played mental games with myself to distract me from the nerves and to try to get my mind off it. This time, I embraced it and dwelled on it. This kept me focused on the task at hand.
Squats
Warm-ups: All the squat warm-ups felt good, but I honestly don't remember weights used during any of the warm-ups.
First Attempt: 881 pounds—Good
Second Attempt: 943 pounds—Good
My best squat is 952 pounds, and I hit 950 pounds crisp in training. This was a safe second attempt in order to make sure that I registered a mid-nine to stay on track. It stalled a little halfway up, but I was fortunate to grind it to lockout.
Third Attempt: 959 pounds—Good
After my second attempt, Steve Goggins came up to me and said, "Clint, you squat deep but your squats are so slow at the bottom. You gotta bring the BOOM, man!" So we had Tony Garland, who was giving my "up" command from the side, call my dip one count earlier. On the 959 pounds, I descended quicker and was able to not slow down while waiting for the up call. I was still descending with good speed when he called dip, and I brought the boom. It was the easiest attempt of the day for me—definitely a positive to bring back from the meet. If I can consistently bring the boom, my squat should go up further.
Bench
I was really upbeat going into the bench. Nailing the squat attempts definitely boosted my confidence.
First Attempt: 777 pounds—Good
This was solid but not as crisp as when I handled it in training.
Second Attempt: 804 pounds—No Good
I took a small jump to 804 pounds in order to secure some pounds. An 804-pound bench combined with my squat would have meant that I needed a 744-pound deadlift for 2,500 pounds. This should be manageable even at the end of a long day of lifting. The 804-pound bench should have been manageable, too. I handled 820 pounds with a 1-board in training and 900 pounds with 2-board. But you know what they say about the best laid plans of mice and men...
On the second attempt I flared my shoulders too soon after the press command. This really overstressed my right rotator/front delt, and it seized up on me and the spotters took the weight. The pain was so acute that I thought I might have torn something. Once I was in the back room, I collected myself, took off my shirt, and checked it out. I still had full range of motion and no bruising or swelling. So, with that information, I put the shirt back on and got ready to give it another rip. I had Tony Garland crank the shirt more but not too much—he is awesome at this and is a great handler and coach as well—and waited for the re-take.
Third Attempt: 804 pounds—No Good.
I managed this one better. I got it to lockout where the stress transitions to the shoulders, but then I couldn't finish. My right shoulder was smoked and in pain.
Deadlift
After being in such good spirits after squats, I was pissed after bench. It seemed like it was happening all over again—good in one lift but tanked in another lift. I still had a 71-pound lead going into the deadlift, but the other lifter was capable of an 800+ pull. So I followed Steve Goggins's advice for my deadlift attempts. Steve reasons that after a long day of lifting, you normally don't have three hard deadlift attempts in you. Just accept that and open up with a really light attempt. Make your second attempt something you know you have but is still close to a PR. Then, go for the win or total PR on your third attempt.
First Attempt: 705 pounds—Good
This was a safe, light opener. I can pull this raw.
Second Attempt: 744 pounds—Good
I picked this weight because it would make the closest guy in my class have to pull an 815-pound deadlift to beat me. It wasn't the strongest pull I've ever executed, though. I have an issue with my butt raising too soon off the floor, and it reared its ugly head on this attempt. The other competitor ended up missing 804 pounds on his second attempt, so I felt like the win was pretty safe at this point. Yet, in order to achieve my other goal of a 2,500-pound total, I needed a 766-pound third attempt, and that was after not pulling 744 pounds all that strongly. So I thought to myself, "Great, here we go again." This marked the third time in my career that I needed my third deadlift for a 2,500-pound total. The other two times I had dropped the weight at the top. However, I embraced this and just dwelled on it until my number was called.
Third Attempt: 766 pounds—GOOD!
Before this attempt I was talking to Tony Garland, and he said to try pausing at the bottom for a brief instant before I pull. That way I can make sure that everything is tight and then maybe my butt wouldn't raise. This was awesome advice because the 766 pounds came up better than the 744 pounds.
So I ended up with First Place in the 242-pound class and Third Place Overall. Congrats to Brian Carroll for taking Second Place. Two out of the top three ain't bad for Team elitefts™ or Jacksonville, Florida!
Thanks
I want to thank all the guys at Team Samson for their support and help during my training for this meet. We have a consistent group of guys which is huge if you want to train heavy. Most importantly out of that group, I want to thank Adam Driggers, Tony Garland, and Brian Carroll. It is crazy to think that it has already been nine years since I started training with you guys! Thanks for all of the advice and putting up with the pestering. I can be a tenacious dude. I consider you all close friends and would do anything for you. Also, I need to thank all of the handlers we had there with us to help us out: Keith, Jason Pegg, Josh Butler, Kirk Eichenberg, and Joseph Davlea. Paul Key and Steve Goggins also had great advice and words of encouragement. I hung out with Steve the day before weigh-ins, and he helped keep me my mind off lifting until it was time to focus. Of course, a big thanks goes out to elitefts™ for their continued support. Dave Tate and the crew hosted a UGSS for us lifters during this training cycle, and I think it was a huge bonus for my progress to be able to train at the excellent S4 compound with such a strong group of lifters. That intense training atmosphere was really helpful. Last but not least, I want to thank my wife, Cheryl. She is not the craziest about this sport, but overall she is understanding and her influence ensures that I achieve balance in my life with it.
Perspective
What's next? So I finally achieved a long-term goal of a 2,500-pound total. Lodi-FREAKIN-Dah. For motivation and humility, all I need to do is look at the all-time total list for the 242-pound class. I am still sitting outside the top five by 70 pounds and outside the top three by 98 pounds. I will re-tool and may try something a little different to get stronger. But I am for sure going to be at the 2014 XPC Finals.
Loading Comments...