Dave Tate Speaks at CrossFit HQ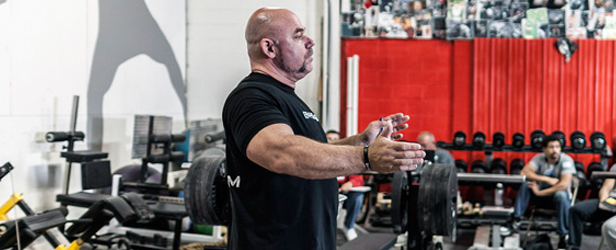 These videos are from a seminar I did for CrossFit HQ sometime in 2009. There may be more videos, but these are all I could find. It was brought to my attention that I have never posted these videos on elitefts™, so here you go.
CrossFit HQ asked me to do this seminar to learn more about Powerlifting and the methods I have used throughout my career. I also wanted to do this seminar so I could learn about CrossFit from the very core of those who created it and now run it. For those who have asked (so many times) over the years, this was the only seminar I performed for them. This was a two-day seminar, so there was a lot of content covered. I am not exactly sure how much of it was posted, and I am actually seeing some of these clips for the first time today. If you know of any videos from this event that I have not included here please let me know and I will add them.
Enjoy...
Loading Comments...