Coaching, Program Design, Strength & Coaching
Programming for Athletes — The Youth Athlete: Grades 4-6, Ages 10-12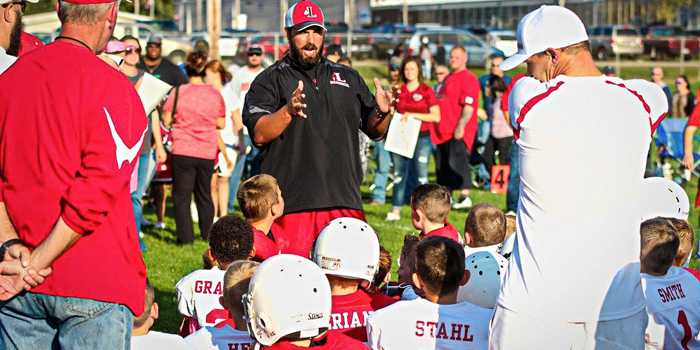 The reason I started this series was to educate you, the coach, and to provide you with the information you need to educate parents and sports coaches who train athletes. There are big issues in this country, from cutting out physical education programs to increasing sport specialization at a young age. It's a sad thing that the three-sport or four-sport athlete is no longer a thing. What that means is that our jobs as performance coaches are even more important, especially to these kids. We all like to complain about things but not many of us do anything. I'm begging you take the information contained in these articles and go present it. Go do your jobs and educate.
---
RECENT: Programming for Athletes — The Youth Athlete: Grades 1-3, Ages 6-9
---
Now, let's focus on the 10 to 12-year-old athlete. In this age range, our goal remains the same as in the six to nine age range: we want to develop physically literate athletes. This means they need to be confident, motivated, and possess physical competence in basic movement patterns and sports skills. We need to build on what we laid in the previous stage. Just like in training, we need a solid foundation of basic strength before we can do much of anything. These kids need a solid foundation of basic movement patterns before they can do anything else. I get it, we all want to train the high caliber athletes. We want to build the best professional, collegiate, and high school athletes. Look, training those types of athletes is fun, don't get me wrong, but it's honestly overrated. With my professional athletes, my job is to protect a multimillion-dollar investment. I can't really correct motor patterns that have been ingrained for over ten years — they're bad habits that are nearly impossible to break. What I don't understand is why performance coaches shy away from training and coaching athletes in this young age range. All of you complain about how there are no jobs and that you are overworked and underpaid. I mean, it's a gold mine, because physical education is non-existent in schools. You can be that replacement. This is the most important time in an athlete's career for learning motor patterns and it's the age range that can set up athletes for success in their sport.
However, don't forget that we are also building the entire person, not just athletes. We are also developing mental and cognitive skills, along with playing an important part in their emotional development. One of the biggest things they are beginning to develop is their self-concept. Athletes will begin to see differences in athletic ability, which makes your job even more important as a coach. They will start to compare their self-worth to other athletes and may stop playing sports altogether if they feel they are inferior to their peers.
We want to encourage parents to not specialize their athletes in any sport during this age. The only thing they should be specializing in is general sport skills — the skills that are essential to all athletic development. We want to encourage our parents to have their kids play multiple sports. They should be involved in one per season with the summers off — you know, so they have time to be a kid. I'll say it again: if athletes start to specialize at this age it will most likely lead to burnout and possible resentment of the parent.
Image credit: Andriy Popov © 123RF.com
This is also a great time to teach mental toughness, and what I mean by that is if you're having them play multiple ports and putting them in positions they are scared to play, it puts them outside their comfort zone. Putting anyone outside their comfort zone is an opportunity for growth, both physically and mentally. Remember, sport coaches and parents, while the concept of winning and losing is important for kids to understand, the emphasis on winning should not be the focus of this stage. This limits the skills they learn, as most sport coaches will put the same athletes in the same positions. Do not sacrifice learning for the sake of winning with 10 to 12-year-olds. Nobody will care when your athlete grows up that their AAU team went undefeated and blew other teams out. Sorry, coach. Sorry, dad. That's the reality of the situation.
If you recall, there are periods during an athlete's life when they can learn skills more efficiently and effectively than at other times. This age range is one of those times. This is our window as coaches to take advantage of accelerated adaption for fundamental movements and skills. This is the period where athletes will develop the movement patterns that will become automatic when they get to high school. Their nervous systems are well developed, meaning that as coaches we need to spend time developing the advanced movement and sports skills they will need at the next level. Once your athlete hits puberty, this window closes. Fun fact: one of the benefits of delayed onset of puberty is that this window stays open longer.
This is an important time to get female athletes into the weight room. Most female athletes avoid the weight room until it's too late: when an injury occurs. Getting them in the weight room will have many positive effects on a young female. The two biggest are their confidence and injury prevention. Females have a higher predisposition to ACL tears and a large percentage of them are non-contact, usually resulting from poor movement patterns and general weakness. Parents and sports coaches don't think about it, though; they think ACL tears are just a part of the game when they don't have to be.
Think about a high school volleyball player. She never learned how to properly jump and land from the ages of 10 to 12. She's played club, sand, and school volleyball ever since she was 11, with no off-season. Then at 17 she "lands funny" and blows out her knee. That's the same movement pattern done year after year for six years. Think of all the practices and games and the amount of jumping and landing she's done with improper mechanics and no strength training. It's hard for me to fathom that people can't see the problem there. I believe ACL tears should be at .00000001%. A non-contact ACL tear should be something we hear very little about in sports, yet they're so common. The reason for this is sports coaches and parents not being properly educated on the importance of skill acquisition and strength training at a young age.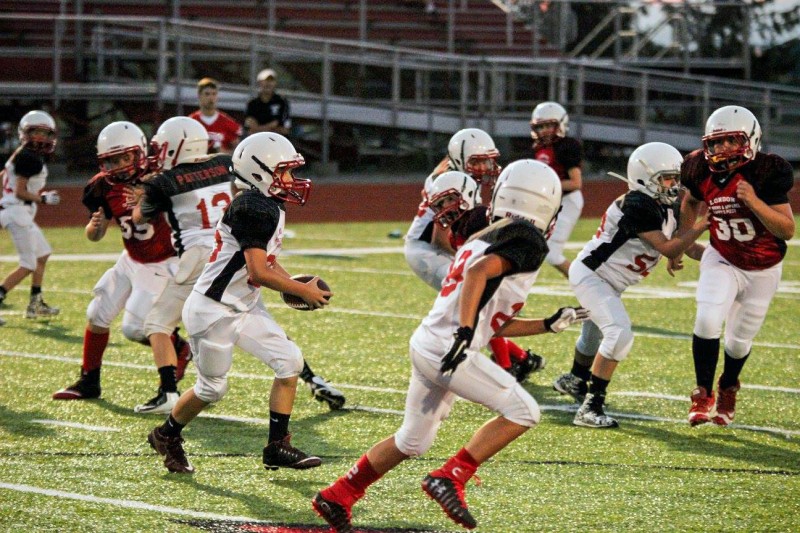 Programming Considerations
Speed Training
This is one of the best times to train speed development. You're prepubertal athletes will respond more favorably to speed training due to the high level of neural activation, and that should be your focus. An emphasis on movement quality should be the focus. We want low volume with high intensity. You can incorporate it during every training session. Drill the positions. Engrain them. They need to master them and take pride in owning the positions.
Programming
The warm-up should consist of marching, arm action, skipping, and wall pistons. We need to put emphasis on great posture, correct arm and leg drive, and proper head position. After a good warm-up that engrains the patterns, we then want to put those patterns into play. Use short distances with full recovery.
Warm-Up:
Jog — 10 yards
Skip — 10 yards
High-Knee March — 10 yards
A-Skip — 10 yards
Fast High-Knees — 10 yards
Horse Paw — 10 yards
B-Skip — 10 yards
Skill Development:
Arm Action  — 2x10 seconds slow, 2x10 seconds medium, 2x10 seconds fast
Wall Lean Pistons — 2x5 each leg; performed by one knee up on command, foot strike, and slowly returns to starting; you can increase speed once pattern is crisp
Application:
Push-Up Position Start — 6x10 yards with breakdown at 10 yards; allow for optimal rest and use this as an active recovery period and time to coach
Jumping
This is the same as running and is the best time to train jumping. Again, an emphasis on movement quality should be the focus.
Warm-Up:
Jog — 10 yards
Skip — 10 yards
High-Knee March — 10 yards
A-Skip — 10 yards
Fast High-Knees — 10 yards
Horse Paw — 10 yards
B-Skip — 10 yards
Skill Development:
Standing to Ready Position — 2x5
Step and Stick — 2x5
Depth Drop — 2x3
Application:
Standing to Ready Position to Jump to Stick Landing — 2x3
Depth Drop (Stick Landing) to Jump to Stick Landing — 2x3
Endurance Training
Don't do it. They will get it by playing.
Strength Training 
If they are old enough to engage in sports they are ready to start resistance training. The only requirement is that they can understand instructions. Remember that most strength gains are the result of the nervous system becoming more efficient. This is important, as there may not be a noticeable change in body composition. While bodyweight movements should be the main focus, we can start to load patterns with medicine balls and kettlebells. All training sessions should be full body.
Programming
The programming for athletes in this age range should focus on bracing, squatting, hinging, pushing, pulling, and carrying.
Day 1
Squat — 3x10
Kettlebell Deadlift off Blocks — 3x10
Push-Up Variation —3xAMRAP
Pull-Up Variation — 3xAMRAP
Carry — Something heavy
Day 2
This day focuses on ground-based movements for distance.
Split Squat — 3x8 each leg
Glute Bridge — 3x10
Half-Kneeling Overhead Press — 3x8 each arm
Inverted Row — 3xAMRAP
Carry — Something heavy
If you don't train this age range then reach out to the coaches that do to help them implement warm-ups and structure practices that will benefit those athletes in the long-term. If you need help with this please feel free to contact me at TheSCDC@gmail.com.
Photo credit: Chris Whitacre of London Football Gridiron Club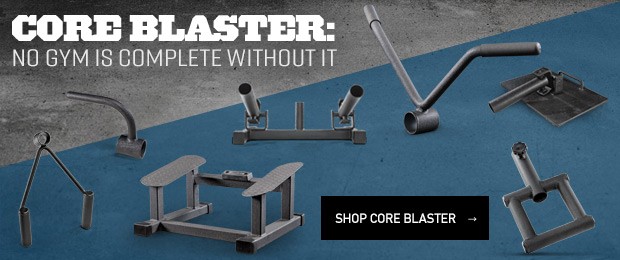 Loading Comments...