Motivation, Strength & Coaching, Training
Training with Purpose: Rebuilding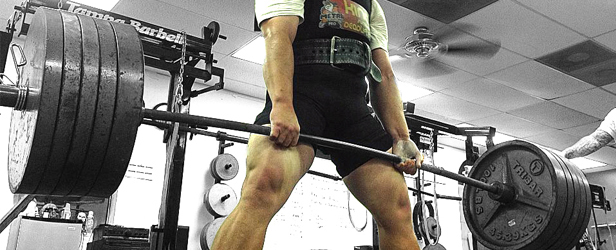 The weekend of November 8, 2013, made me realize that I have a lot in common with the team I coach. Just as the team is in a rebuilding mode, I have to understand that I'm currently in the same predicament as a lifter. Sometimes a poor performance can allow you to realize things that you may not have previously seen. The purpose of this article is to take a look at this and understand how to use it to move forward.
Rebuilding as a team…
For anyone who isn't familiar, I'm a high school football coach in Tampa, Florida. My main responsibility is the physical preparation of the team, but I also assist with special teams and scouts. We're a fairly successful program, having won a district championship last year (and previously). We've also had about twenty consecutive winning seasons and a comparable number of playoff appearances.
This year was an unusual place for us to be in. We graduated over twenty seniors, many who were significant to our success. We also were in transition from a more balanced offense to a spread pass first style of attack because it fit our team better. Along with this, our district changed, placing us in a nine-team district with only two available playoff berths. On top of that, our schedule placed our bye week on week one and then had us face the top two ranked teams in our district in weeks one and two. This didn't work out too favorably for us, as we fought hard in week one and lost by five points but were then beaten badly in week two by five touchdowns. The rest of the season featured us having to find some players who would step up. We also had a few others who needed to grow up and we threw a few off the team for not being capable of doing what they needed to do.
We ended up finishing the season at 7-3 and won many games by fighting hard all the way through the fourth quarter. We beat a team that was way more talented than us in the final week of the season with a game winning field goal in the fourth. While many people might say that 7-3 is a pretty good season, to us it's short of what we want because we aren't in the playoffs and our season is over.
As far as next year, our outlook is better. We will be very talented at the skill positions but still need to do our best to put together a line on both sides of the ball. The games we lost were mainly due to the fact that we didn't match up well against them as they were bigger up front. However, this is why we coach. It's all about finding ways to win with what is available to us. If it was easy, everyone would do it.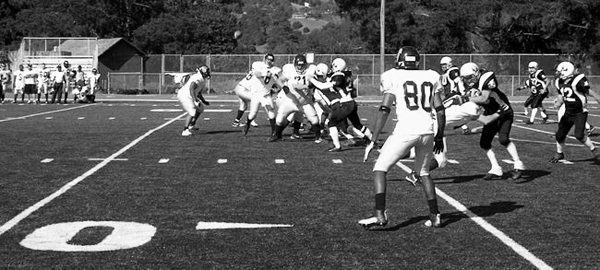 My rebuilding as a lifter…
My poor performance this past weekend made me realize that I'm similar to my team. I competed in a local meet here in Florida. I was called on depth in the squat three times and bombed. I could go on and blame judging or the way the meet was run, but I know that those things weren't the cause for my performance. It all comes back to me not doing what I needed to do to not bomb and accepting that some things should have been done differently.
A few things led me to rebuilding. Going back a year, the APF Southern States meet in Orlando in October 2012 was the last meet I had done prior to the one the weekend of November 8, 2013. I did fairly well in this, hitting PRs in the bench, deadlift, and total. However, after this meet, I knew that I was going to have to take some time off from competing and focus on a few life events that were coming up. I was getting married and I also had other things going on. I still trained during this time, but if I had to miss a session, I did.
Additionally, I also decided that I wanted to switch to training for single-ply, walk out types of meets. This wasn't a big deal because I do like this style of lifting. During training, everything went well for the most part. However, the biggest issue I had was that the meet I originally wanted to do in October changed locations and was no longer feasible for me to get to. Because of this, I decided to try to extend my training by about four weeks. The reality is I most likely was in my best condition for the meet around that initial planned date. Everything after that started to feel hit or miss.
By the time the meet arrived, I was very uncertain of what I would be able to do. My warm-ups were rushed due to the format that they used, and I just decided to run with the original plan. I ended up bombing in the squat on depth. While I was initially pissed off, I realized quickly what I did wrong.
What I realized…
The big thing that I didn't do was make adjustments to the initial plan to allow myself some level of success. While my training was good and everything felt on, I should've taken an objective look at what was going on instead of just trying to push through.
I'm using the team I coach as a comparison point because we made several adjustments that allowed us to win the games we did. In the previous year, we had players who were bigger and stronger than our current team. Because of this, we ran the ball a lot more. We had the type of players that allowed this type of offense to be productive. This year, with our smaller line and skill players geared more toward throwing the ball, we transitioned as a team to an offense that could exploit our talent. Rather than attempt to run the plays that we used successfully last year, we adjusted because it gave us the best chance to be successful. Defensively, we didn't have players that were as smart. This meant that some of the things we were asking our guys to do last year wouldn't have been a game plan that our current players are capable of. We had to move some guys around and use some different packages and looks to be able to get the desired results.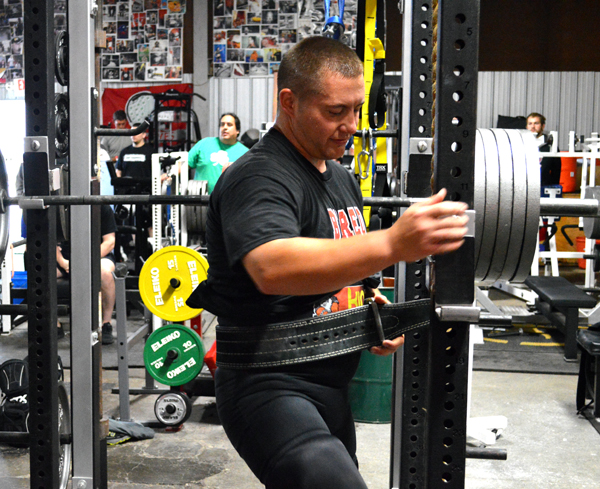 Contrast this with my performance. I should have been playing it safe to get a total in and not used a style of lifting that I haven't competed with since 2002. I also should've competed in a meet that I appropriately planned for as opposed to just trying to stretch out what was working over a longer number of weeks. Additionally, I should've realized that things were off due to the format of the meet and used a smarter strategy as far as warm ups and openers to make sure that I got a lift in. I didn't make the necessary adjustments to be successful during my time of rebuilding. Because of this, my performance suffered.
Looking ahead
While I was initially pissed off, I'm using this as a positive experience to plan my training for the next year. I'm also keeping it in mind for my coaching because it's always important to evaluate what will work for the group you have. Rather than dwell, I'm focusing on what worked and what didn't. I need to use my coaching eyes when I look at my own training and realize that some of the things I'd like to work on or that have worked in the past may not be the best option for what I currently have to deal with.

Loading Comments...