Podcasts, Sports Performance, Strength & Coaching
Buddy Morris: The Next Chapter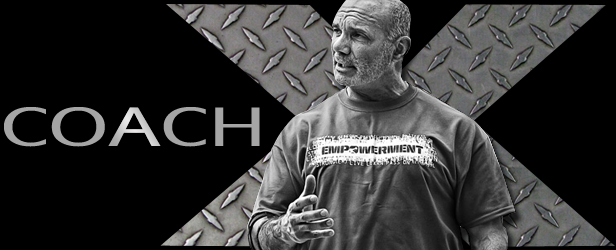 Growing up in the South Hills of the Steel City, my heroes were the figures of Pittsburgh sports. The Steelers were almost surreal to me as a fan and other than attending Jack Lambert's Football Camp and training camps in Latrobe, Pennsylvania, they seemed as if they inhabited another planet. The University of Pittsburgh football players were, in fact, more than just giants of the game; they were part of our culture. Guys like Jim Sweeney, Bill Fralic, and Mark Stepnoski were friends of my older cousins and in some way, almost like big brothers to all of us playing pick-up football in the cobblestone streets of Pennsylvania. Dan Mario played baseball for my grandfather up until his junior year at Pitt. And, all of us "yinzers" were heartbroken when Tony Dorsett started wearing a star on his helmet and played for America's team.
The icon who prepared most of those men is the reason that (in a round-about way) I became a strength and conditioning coach. Buddy "Coach X" Morris has always been someone who most of us looked up to, even when he told you things you didn't want to hear about training and physical preparation. Coach X became a staple of www.elitefts.com. Videos of when Dave and Jim visited Buddy and Mylo when they were coaching the Cleveland Browns still rank as some of the top learning experiences.
If there is one thing that is evident, it's that Buddy Morris was meant to be a strength coach. Buddy makes no apologies for being who he is. He has the knowledge and the experience to validate what he believes, while always questioning whether there is a better way to do things. Buddy knows that coaching never was and never will be about him.
"Buddy's one of the all-timers. He helped start this profession," said Head Strength and Conditioning Coach for the Carolina Panthers, Joe Kenn. "Nobody talks enough about Buddy being one of the pioneers."
With over three decades of experience, no one can deny Buddy Morris' impact on the strength and conditioning profession and the athletes he has coached.
Topics Covered in this Podcast:
Taking over at the University of Buffalo
Outside influences on loading parameters
Good players make good coaches
GPP for the athlete
Speed work and the strength deficit
Combine training
Collegiate vs. NFL training
The age of the internet
What Buddy has learned from Charlie Francis
Who else has been an influence for Coach X
Speed training for sport
Advice for young coaches
Loading Comments...