Bodybuilding, Motivation, Powerlifting, Training, Video
Clint Darden: Questions in the Compound, Part 1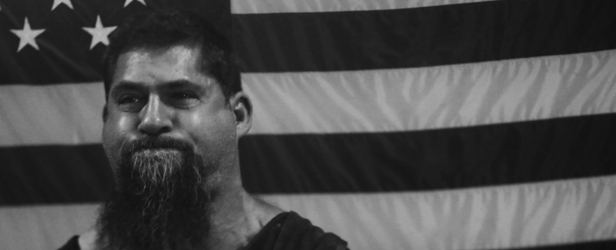 In the summer of 2013, leader of Bicep Nation Clint Darden vacationed back to America from Cyprus for a few weeks. Traveling by airplane, taxi, and rental car, he landed in Manhattan, drove to Paducah, KY, and eventually made his way to London, OH. In between training sessions at the elitefts™ compound, Clint answered questions from Senior Content Manager Steve Colescott.
In the first few minutes of the interview, Clint and Steve discuss Clint's run in international spydom, his humble beginnings in weight training, and how he got involved in Strongman. Mid interview, Clint remembers Bubba Melton as his mentor and how Bubba was a huge inspiration for many in the sport of Strongman. In closing, Clint shares with Steve about moving to Cyprus from the US and describes the current lifting scene there.
In this video:
- Clint's martial arts history and first day in the gym (1:12)
- Starting competitive strength sports (3:25)
- Clint's mentors and traveling to train (6:15)
- Moving to Cyprus (8:20)
- Fitness culture and strength sports in Cyprus (9:42)
To read Clint's log, click HERE!
To ask a question, click HERE!

Loading Comments...