Bodybuilding, Exercise Index, Video
WATCH: Three-Dimensional Force Curl Complex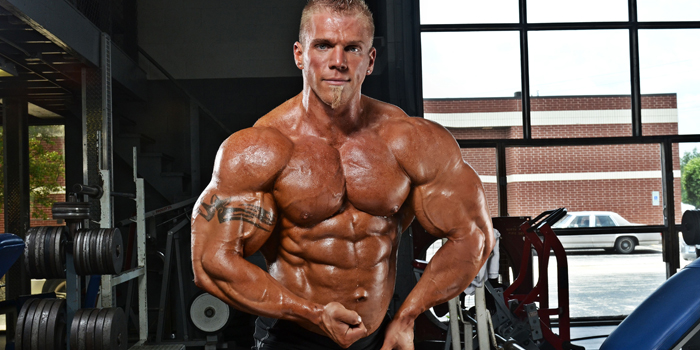 Coauthored by Scott H. Mendelson and Eric Serrano, MD
The most challenging biceps curl movements you have ever imagined are now available to increase strength and arm size. All you need to do is find a motivated training partner and take action in the gym. Dr. Eric Serrano, MD, demonstrates another one of his wicked training innovations.
Earn grip strength like a bear.
Get biceps like baseballs.
Become more resistant to certain injuries.
Fire up the nervous system.
Develop the long head of the biceps.
Kick training boredom out of your gym.
---
WATCH: Alternating Band Tension Incline Triceps Extensions
---
Three-Dimensional Force Curl Complex
The first force dimension comes from lifting the dumbbells on an incline with the long head of the biceps and an emphasis on a high finish point. Squeezing the heads of the dumbbells together to hold the 2.5-pound plate in place is extremely difficult and will have your forearms screaming by the second rep. Every ounce of the 2.5 pounds feels exponentially heavier in this specific position, and combined with the squeeze component, make up the second force dimension.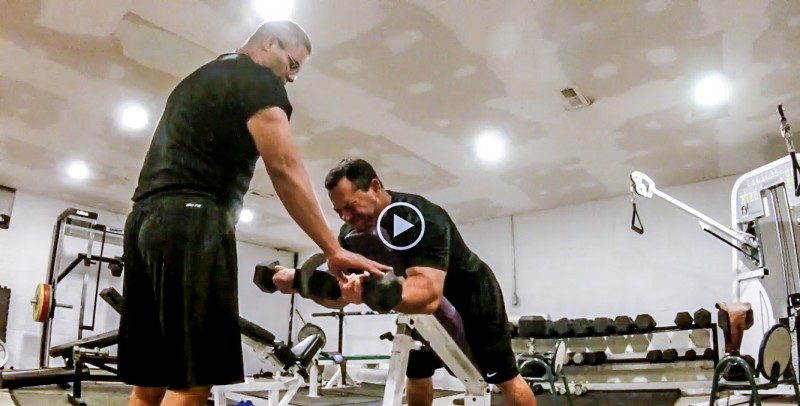 Advanced Considerations
In future articles and videos, we will discuss different grips, execution patterns, and loading parameters to enhance three-dimensional benefits.
Make the nervous system work better.
Dr. Serrano taps the dumbbells randomly during the sets, which adds difficulty to the normal execution of the rep by adding a small amount of load. However, holding the 2.5-pound plate in place when dumbbells are contracted at random becomes very difficult as the set progresses. The nervous system response to an increase strength is simply amazing. Harnessing the power of the nervous system is one of the elements that differentiates those who earn excellent rather than only average results.
Close your eyes.
No, this is not a nightmare. Closing your eyes makes each randomized tap impossible to anticipate, as you will not see them coming. This adds to the contraction intensity as the set was being conducted.
Bring on the hammer curls.
After four to six reps with the palms facing the ceiling, we shift right away to a hammer grip with the palms facing each other. Following four to six more reps, remove the 2.5-pound plate that you will be struggling to hold in place and do four to six more reps with only the dumbbell load.
The Big Finish
The amazing response of the nervous system made a 40-pound dumbbell feel light at the end of the workout during a standing dumbbell curl. Yes, a standing dumbbell curl is a much easier exercise than the specialized movements described above. The fatigue built over three work sets should have had us completely wiped out, yet we were able to crank out quality reps with a lower skill movement to recruit even more muscle fibers with a great potential for growth.

(#): Perform all demonstrated grip variations.
(*): Change to lower elbow position for mechanical advantage.
General Disclaimer
Exercise, nutrition, and food supplements may affect you differently from another person depending upon your choices, combinations, intensity, timing, general health, and genetics, among other factors. Scott H. Mendelson, managing director of InfinityFitness.com, can't offer you specific advice on your fitness program nor guarantee your results, as we intend merely to get you thinking about your fitness, nutrition, food supplement, and bodybuilding choices. We recommend that you discuss your exercise, nutrition, and food supplement choices with your physician, trainer, employer, organization, governing bodies, and/or dietitian. We make no representation or warranty as to the accuracy of the information provided; in particular, and without limitation of the foregoing, any express or implied warranty of fitness for a particular purpose, merchantability, warranties arising by custom or usage and warranties by operation of law are expressly disclaimed.
Header image courtesy of Jeffrey Sygo 
---
Scott H. Mendelson, director of www.InfinityFitness.com, is a highly regarded performance nutrition and training specialist. In addition to designing customized programs for his celebrity, weekend warrior and executive clients, Scott works daily with professional athletes from the NFL, NHL, MLB, NBA and NCAA. Scott has built an excellent reputation providing effective supplements, cutting-edge information and unmatched service to thousands of clients worldwide since 1999.
Scott@infinityfitness.com Special assistant to Dr. Eric Serrano MD, Scott helps with the design of training, nutrition and supplementation trials to confirm the effectiveness of protocols and expand his expertise.
Dr. Eric Serrano, MD, is the ace sought out by elite athletes and business professionals around the world for help with the most difficult of problems.  Dr. Serrano spends a majority of his time promoting the success of his family practice patients in Pickerington; a suburb of Columbus Ohio.  Amongst the thousands of patients are elite athletes from around the globe who will travel to the ends of the earth to consult with Dr. Serrano.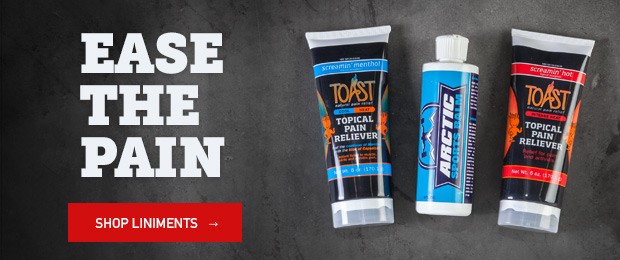 Loading Comments...