What a Difference a Week Makes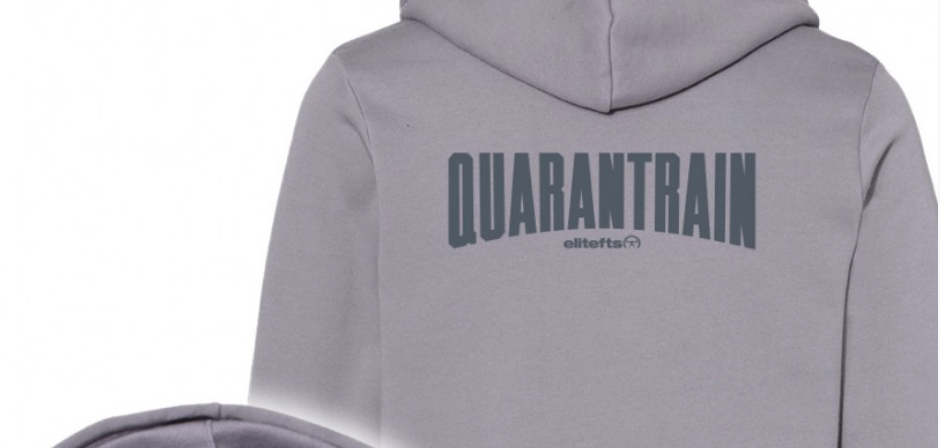 As I stated in my last coach log, last week was rough — one of the roughest weeks in a long time as a parent. I am happy to report, though, that this week has gone incredibly well and I will leave it at that. 
I came off of last week pretty stressed and questioning everything from my ability to parent, to whether I was being selfish and my prep phase may actually be a part of the problem. However, after mulling this over for quite some time and feeling guilty, I don't think that it is or was a contributing factor. I would be training and I always diet to stay very lean, anyway. I am not spending more time on myself with this prep phase than I do at any other time of the year or in years past. Hell, I'm not even doing cardio right now, and my daughter and my wife are always invited on my walks, and most times will go with me. I am not training more than normal,  either.
Now, you might wonder if my attitude is bad or I'm in a bad mood, etc. I have been doing this for a very long time -- decades. I have been training and dieting (and competing) even prior to all of our kids being born. They have grown up with it, so this isn't something new or something that they aren't used to. Because I have been doing this so long, I don't struggle much with low calories, being run down, or even the added stresses during a prep like most people do. It is not something that I stress about, hate or wish I wasn't doing. For those reasons, my wife has said many times before that me prepping isn't much different than any other time until it gets down to the last couple of weeks prior to a show. At that point, I am so busy in my head making sure that all of my ducks are in a row, that I do tend to get quiet and not talk as much. Still, I'm not a fight-picker, I don't whine and complain, and I'm not hating the process. In fact, it is usually quite the opposite. I much prefer prepping over off season and I have prepped for entire calendar years in the past. This was not a "me" issue in the sense that it wasn't bodybuilding related.
Understanding this has allowed me to move forward without any worry or guilt. I am just as locked in as I was over a week ago, and everything is still going very well. I did hold quite a bit of water as I did a high-carb day when I took an extra day off from the gym last weekend while dealing with the stress of the current situation. Other than some added water retention, everything is on point and the water has fallen off, leaving me tighter and sharper than I was a little over a week ago.
I have not loaded for a while, and I will have to figure out how I will load this next week. I feel I am getting quite depleted, but workouts are still great and strength is still high. However, today was training day 1 of a 5-day training rotation, so I know that it is going to get worse the more I get depleted. I will have to figure out in the next few days, based on my level of depletion, whether I will Skipload, high-carb or combine the two. I won't know that until probably the day before I load. That day being a leg day, tells me a lot about how depleted I am at that point.
Just prior to the situation last week, I had just come off of a fat burner (to take 2 weeks off), and this was part of the water rebound, as well. I am only about 3 pounds above baseline now, but much fuller without the fat burner in there. So, my look is better even though my weight is higher. I figure that I will get closer to my baseline the more I get depleted, and when I start the fat burner again in about a week, my detail should really start to come out, and my weight will drop below that baseline.
Though I haven't been posting any posing pics or video, I have been posting training videos and pics in the gym. I am not a big "poser" so I don't like to post posing pics. Even after being in the gym for 35 years, posing in the gym is not something I enjoy doing. I have always felt awkward doing this, even if I am almost ready for a show.  Though the training pics don't show my entire physique, they are still indicative of my progress as it relates to my condition. I am clearly and obviously continuing to get leaner and leaner and for being this far out of my shows, I am very pleased with where I am right now.
Get your "Quarantrain" apparel by clicking on the pic below: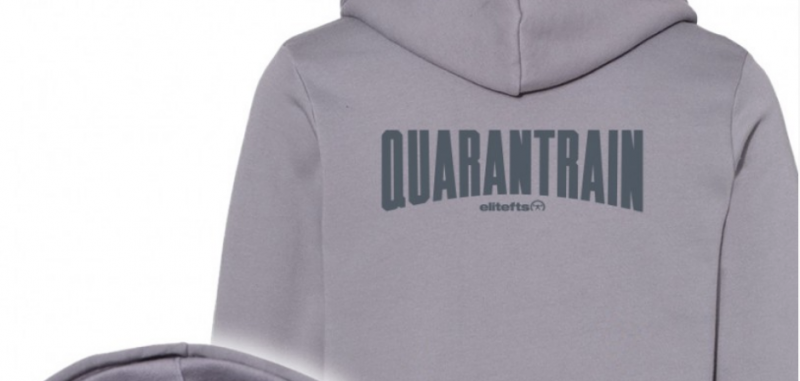 I will detail my load or high-carb day in my next coach log next week. By that time, I should be very close to baseline and primed to have a very productive 3 weeks or so while on the fat burner. 
I had planned to make a diet change a couple of days ago, but held off at the last minute as I had a nagging feeling that it wasn't needed, yet, and I was right (at least so far). I am holding this diet change as long as I can because I always push to run as many calories as possible as long as I am continuing to progress well. 
I am looking forward to a much better weekend than last weekend, and I hope you all have a great weekend too!
Loading Comments...