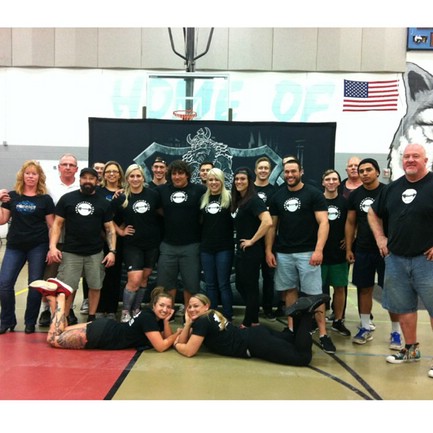 Here are some of the Orlando Barbell Team that make these meets possible: Melanie Flesh, Greg Godwin, Me, Michael Salazar, Trinity Schwab, Katie Riecken, Andrew Blackton, Kayle Liner and Amanda Crawford (front row), Sean Brownstein, Sean McCormick, Bri Otto, April Harper, Steven, Jesse McGrath, Stephen Harper, Tyler Weaver, Richard Hayes, Deivy Rosa, and Jim Sevick (many more are not pictured)
As always our meet was filled to capacity with both competitors and spectators. It was a lot of fun as Powerlifting should be. It seems like almost every lifter walked away saying they'll be back for our next meet. After hosting APF meets for over 10 years we have them down to a science. Thank you to the Orlando Barbell Team for all of your help in making another one of our meets such a success. These wouldn't be possible without all of your help. Congratulations to all of the competitors! Thank you to our sponsors Minna and Ano Turtiainen with Metal, Al McDonagh with CaptainJacked, Al Reiss with Calvert Holdings, and Jeff Sevor of Central Florida Periodontics.
Here's a breakdown of our Best Lifter Winners:
Hillbilly Power's Shanie Dasrath won Best Female Equipped Lifter going 402-275-385 at 159 BW for a 1063 total!
None other than EliteFTS Teammate Yessica Martinez competed raw and won Best Junior Lifter going 297-181-352 for a 75.5 lb PR total of 830.5 at 132! Here's one of her deadlifts captured by photographer Luke Tevebaugh. (If you competed at the event or would like photos from it you can contact him via facebook, http://www.ltevebaugh.com/, or at info@ltevebaugh.com). Thanks again Luke.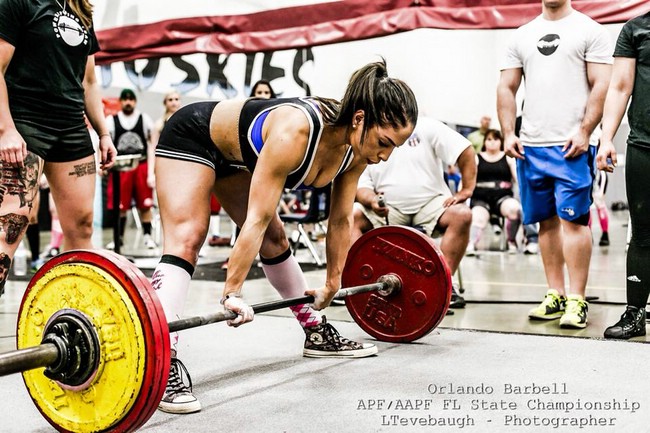 Here are Team Elitefts Members Jo Jordan, (our meet MC), Ano Turtiainen, Yessica Martinez and I.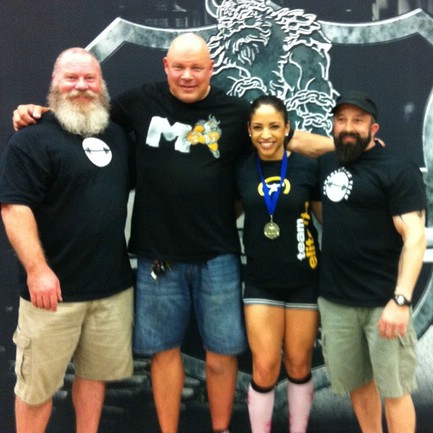 Orlando Barbell's own Soupy Manivann lifted raw going 209-82-236 for a 529 total at only 105 lbs to win Best Open Female Raw Lifter in her first meet! Here she is with her boyfriend Kerry Thammavong who went 424-325-589 for a 1338 raw total and second place in the open 181s.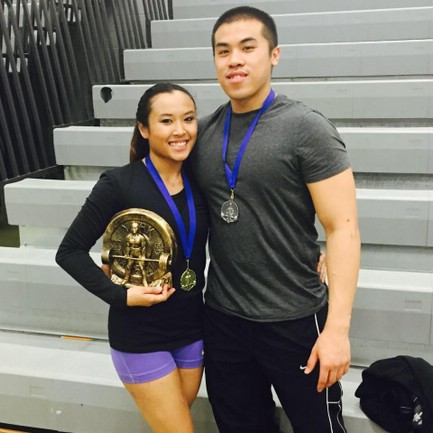 Melinda Fischl won Best Female Masters Lifter going 303-181-374 at SHW for a big 859 total!
Orlando Barbell's own Brandon Hagerott competed with just knee sleeves, which put him in the equipped division, but was still successful in taking the Open Equipped Best Lifter title with 562-336-606 for a 1501.5 total in the 242s!


-Photo by Luke Tevebaugh
Coached by Eric Pauli (who himself benched 485 in the equipped 308s) the Monte Verde Academy in Clermont brought a great group of young lifters as always. Michael Megler won the best Equipped Junior going 407-264-479 for 1149 total in the 165s!
Big Chris Pluhacek won Best Open Raw Lifter with some huge lifts of 600-473-650 for a 1721 total at 275!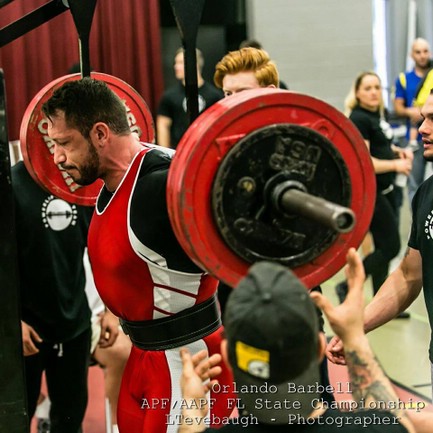 -Photo by Luke Tevebaugh
David Earp competed raw and won Best Masters Lifter with 507-341-589 for a 1435 total in the 275s!
Metal's own Ano Turtiainen pulled a big 804 at 275 to "Finnish" the day!!!
[youtube= https://www.youtube.com/watch?v=8qQ5czft8dc]
The Hillbilly Power Team once again secured the Team Trophy!
Even with all of these highlights there was more. Without a doubt the biggest highlight of the meet was 11 year old, 98 lb, Mattilyn Marsee. I think Matti brought everyone to their feet on almost every one of her lifts. She squatted 99 lbs, benched 66, and deadlifted 137 while displaying the heart of a lion. Here she is on her last deadlift attempt being cheered on by Krazy Kayle Liner: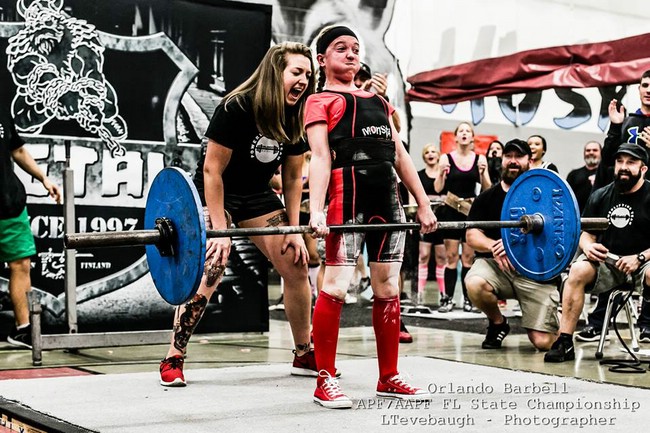 -Photo by Luke Tevebaugh
I also believe we had what was an unprecedented event occur at our meet. We not only had enough female competitors to have a women's only flight, but also enough girls on the Orlando Barbell team to spot and load for it! It made our meet that much better! Here's another shot of the action with Mattilyn being spotted by Bri, Amanda, and April: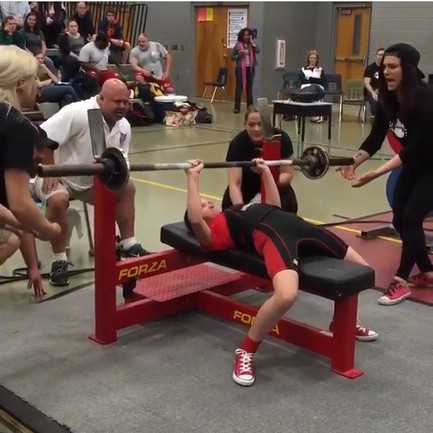 Unfortunately Ramey Benfield, who hosts SPF meets, traveled all the way from Texas but injured his tricep on his first bench attempt. We hope you have a speedy recovery Ramey.
Thank you again to everyone involved and congratulations again to all of the lifters! We hope to see you at the next one.
I'll get the full results posted soon.