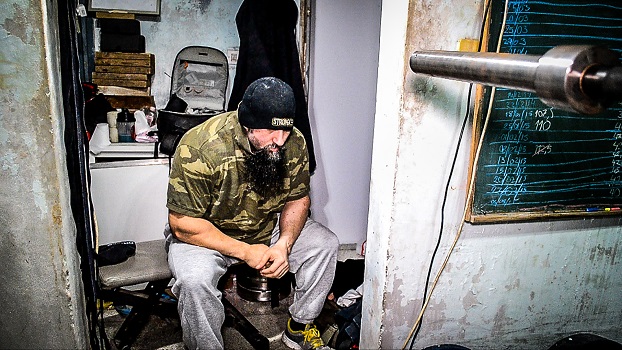 http://vimeo.com/124887666
I was so sore by the time I got to this Saturday that I wasn't able to do what I wanted. I could have used an extra day of rest but Sunday is Easter here so I had to train on Saturday or not at all.
I spent 90 minutes doing therapy and trying to get under my squat bar.
As I loaded up 3 plates on the bar, I could pick it but I was so bent over that I could not squat correctly and as I put it in the right position it hurt like nobody's business on my back.
So...
SS Yoke Bar Box Squats
worked up to 607.5 x 1
Was still unhappy
Add reverse light bands
332 x 43
My goal was to get low 20's but I just kept going. I don't remember much to be honest but I do remember finishing and opening every door in the gym and sitting by the fan saying bad sounds for about an hour afterwards.
Bench Press
225 x 21
And tons of rehab again...