ARTC 7 - 3 Full Weeks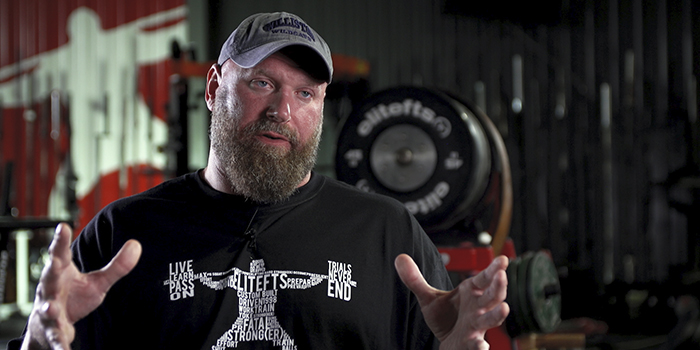 For those following this, sorry.  I went from having 2 Football groups in Week 2 to 4, plus 2 volleyball groups, 1 soccer and 2 basketball.  My assistant helped with basketball because he works with them during the season.  I was on my feet from 6am-4:30pm.  I didn't care much about keeping this updated.
Here's what I came up with after my experiment (some of this might be a repeat).
 2 weeks of lifting 5 days is about the limit.
 If I could set my schedule any way I wanted I would definitely start football off lifting 5 days a week for 2 weeks (coming off of winter break) and then switch to my traditional 3x a week plan.
 I like that you can "jump start" hypertrophy and general conditioning levels right off the bat without much running.
 As sort of mentioned above, in a week I could see a difference in their work capacity.  Don't get me wrong, they aren't in football shape, yet.  But, the improvement was noticeable.
 Week 1: 2 conditioning days and 2 light agility days.
 Week 2: 2 days - introduction of starts (6) and conditioning/2 harder agility days.
 Week 3: 2 days - starts and introduction of speed work (Build-ups and Flying 10's (6)/2 hard agility days.
 Zero muscle pulls, soft tissue problems, other than typical soreness.
All in all, I think my plan did what I needed it to do.  There are some little details that I'd clean up if I used this again.  I don't know if this was the "best" way to do things, but it worked, so I'll take that as a win.
Our season is still up in the air.  We are planning to start our season preparation phase with the entire team, regardless.
Weekly Schedule
Monday/Wednesday/Friday: Lift/Light Conditioning
Tuesday/Thursday/Saturday: Agility Circuit and Football Skill Work (with coaches)
My Main Lifts will be Squat, Bench and Trap Bar.  We won't Hang Clean or Push Press for at least a month.  If we play, the Travel guys will not Olympic Lift until January.  The Redshirt/Non-Travel guys will once the season begins.
Lift organization will be:
Monday
Squat
Circuit
Lateral Squat
Incline
Row
Wednesday
Bench
Circuit
DB Squat
RDL w/shrug
Pull-ups
Friday
Trap Bar
Circuit
RFESS
Press
Row
Main Lift - 75% - Sets done every 90 seconds
Week 1 - 5x3
Week 2 - 5x4
Week 3 - 5x5
Week 4 - Strength Check to find accurate numbers to use during the season.
Circuit - Sets done every minute
Week 1 - 3 Rounds
Week 2 - 4 Rounds
Week 3 - 5 Rounds
Week 4 - 3 Rounds (after Strength Check)
I'll throw in some neck and some of the fluff at the end of each workout.
Basically, a repeat of what I did with the kids who have been on campus.  It's too hard to keep track of which kid is in Week 2 or Week 3 or Week 4 with 117 guys on the team.  Everyone will start in the same place.  They'll be fine.
Hopefully, we start up in the next few days.  We have to continue to wade through the Covid bullshit so our exact start date is up in the air.  When it comes, I'll be prepared.
Loading Comments...