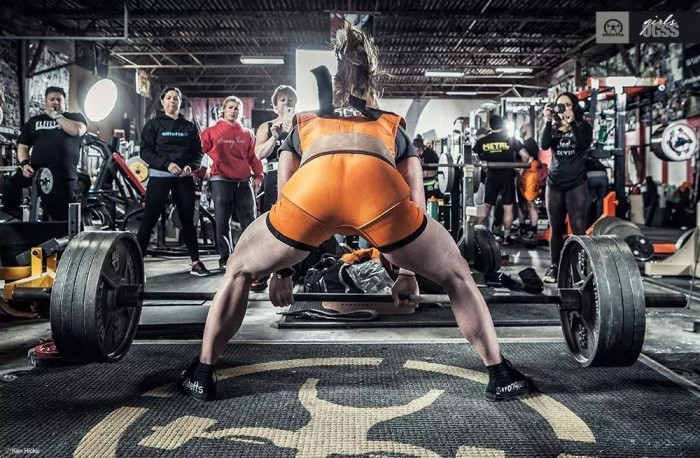 Relentless Detroit proved to be a decent meet, but in all reality, it was a tune-up meet for Relentless Minnesota. I just spent the last 7-8 weeks really pushing some of my raw work on all 3 lifts. Strategically working on some weak points, both muscularly and technically. Getting back in my gear mid-January and will be placing that in according to the calendar to have enough skill work in the gear before the meet. My plan is to compete at Relentless Minnesota March 28th in the 123# weight class. Questions about my training, diet, coaching, clients, etc... I will always answer! Just send a question in!
I've been prepping for this cycle with some regular band work and circa max for me is an average band plus a light band (which is 185# of band tension). Again, I haven't squatted in bands for awhile so I knew it was going to be rough.
As I look at my videos, I can see that my feet weren't set up under the bar/bands very well. So as I descended in the squat, the bands were kinda pulling me forward. Let's fix that for next week.
Squats - average and light band
worked up to
195x2
215x1 (video)
235x1 (video)
250x1 (video)
Sumo Block Pulls
135x5
185x3
225x2
275x1
315x1
345x1 (video)
375x1 (video)
390x1 (video)
Reverse Hypers
4 plates x10
6 plates x10
7x10 @ 8 plates
Pulldown Abs
4x12-15