CJ Piantieri competing at the Special Olympics Florida State Games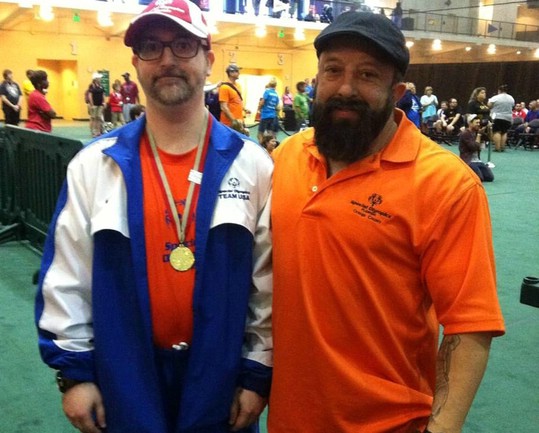 Here's my athlete, CJ Piantieri, bringing home yet another gold medal at the Special Olympics Florida State Games last Saturday. Congrats CJ!
I've now been coaching CJ for over 6 years. Due to illness he's had his ups and downs, but has managed to maintain his strength and motivation throughout the years. Last weekend he competed in his first meet in a year at Disney's ESPN Wide World of Sports.
Here's video of his best lifts:
CJ only missed his second squat due to losing his balance. Congratulations to all of the athletes! Thank you to the spotters loaders and meet director for running a great meet for these special athletes! I highly recommend getting involved in the Special Olympics in your area by going to SpecialOlympics.org and clicking on "Get Involved."
I also got to run into my buddy and roommate from Special Olympics Nationals last year in New Jersey, Robbie Dixon.  Robbie is taking a break from Powerlifting but won Silver in flag football today. Congrats Robbie!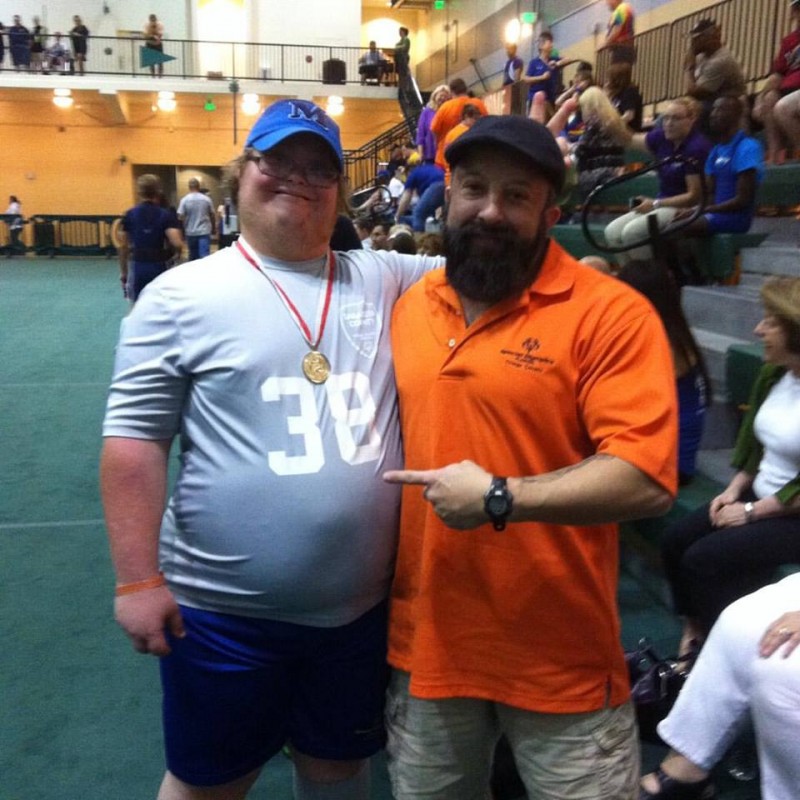 Loading Comments...