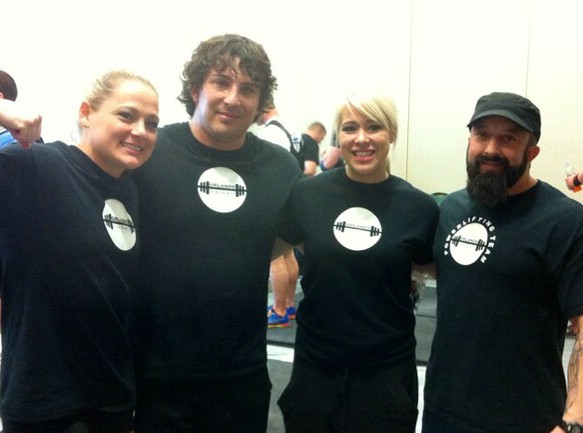 Orlando Barbell not only continues to grow in numbers, but in strength as well. We have so many actively competitive powerlifters that we don't have enough room on our record boards to fit them all. We have created an environment for lifters of all levels to get stronger and challenge themselves in competition.
Last weekend three of our lifters; Amanda Crawford, Bri Otto, and Sean Brownstein took to the platform at the prestigious Raw Unity Meet. Amanda and Bri had only competed once before and Sean twice. Competing at such a high profile meet at one of their first meets was no easy task. I did my best to help coach them through it and, although no powerlifter is ever satisfied, they all had great days. Here's how they did:
Amanda competed in the 148 lb Class where she went 303-181-374 for an 859 total and 4 PRs!
[youtube=https://www.youtube.com/watch?v=_R9YQd7pB5Y]
Bri competed in the 132 lb Class where she went 264-154-352 for a PR 771 total and 3rd Place!
[youtube=https://www.youtube.com/watch?v=8gZv8yStDRE]
Sean competed in the 220 lb Class where he went 622-473-605 for a PR 1703 total!
[youtube=https://www.youtube.com/watch?v=VTDgcw7Lsj8]
Congratulations Amanda, Bri, and Sean! We're happy to have you as part of the Orlando Barbell Family!