Congratulations to OBB's Dominic Beswick and Jon Burnham!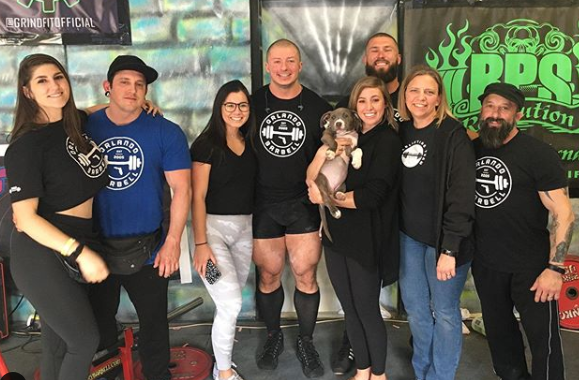 Here are Orlando Barbell's Natalie Falbo, Jeff Sanchez, Kayla Crawford, Dominic Beswick, Kilo, Allie Baron, John Burnham, Trinity and I at the RPS Sarasota Showdown on March 1st.
Dominic Beswick went 639.3-374-727.5 for 1740.5 and 3rd place as a light 275er (even though he had a lot more in him on the squat and bench and locked out 777 on the deadlift but was red lighted for a change of direction). Here's video of his lifts:
Jon Burnham went 633.8, 440.9, 661.3 for a 1736 Elite total, 1st place in the Junior and Open 220 Class, and 5th place overall. Here's video of his lifts:
View this post on Instagram
It was a great day for both of them!
Congratulations to Daniel Bell for breaking the all time raw with knee sleeves record going 1003-578-903 for a huge 2485 total. These are the videos I got of his lifts with the exception of the deadlift which I got from @powerliftinglegends:
Daniel is a massive, yet humble, man who is a great representative for our sport. One of the highlights of my day was walking by him and him saying "Hi Brian." I honestly didn't think he would know who I was.
I was able to witness so many equipped records back when I competed in the WPO at the Arnold such as Garry Frank breaking the all-time highest total time and time again, Jeff Lewis squattig 1200, Andy Bolton deadlifting 1003, and Chuck Vogelpohl deadlifting 816 with duct tape holding his suit together at the 2004 Arnold Classic to narrowly beat Kenny Patterson. It was cool to see a huge raw record get broken as well.
This meet was a good reminder of why I got into this sport. There was great camaraderie with everyone supporting each other and I got to see a lot of friends that I only get to see at meets.
Thank you to Brian and Jeannea Burritt and their crew for running a great meet!
Stay in the Loop with the Powerloop!
The M2 Method Raw Training Ebook
The M2 Equipped Training Ebook
The Effective Floor Based Home GHR
12 Weeks to a Bigger Bench EBook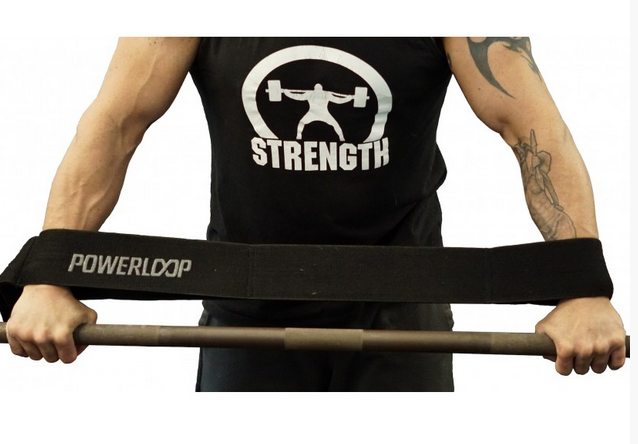 Loading Comments...