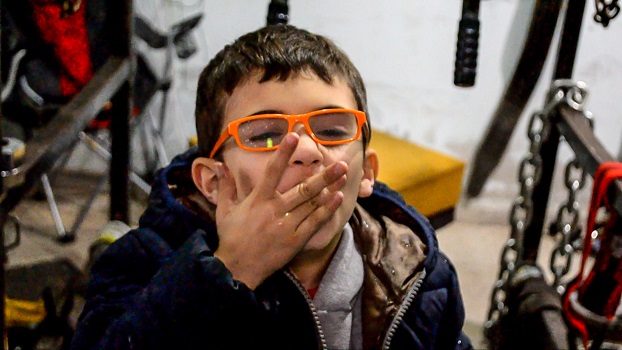 I woke up to a message from my wife that my son had a carnival party today at 3:30 and that I needed to take him. I can't say I was happy since I was supposed to train at 3:30! I went to pick my son up at school and started getting sick. Not sure I could drive home sick. We made it home and it became apparent real quick that I was not ABLE to train today. I headed to the couch but as my wife came home I almost had lunch ready.
We sat down and I did my best to cut confetti with them but it was hard to even look up, much less have a conversation while holding scissors.
But we headed out the door and we got there and I felt "better" by the minute.
Here is my wife getting caught by me, heading off to "confetti" someone like she was the kid at the party!
My son with some of his classmates and his wonderful teacher!

It didn't take long after the party till I had him in this position...

And finally Chino had me in THIS position...