Football Testing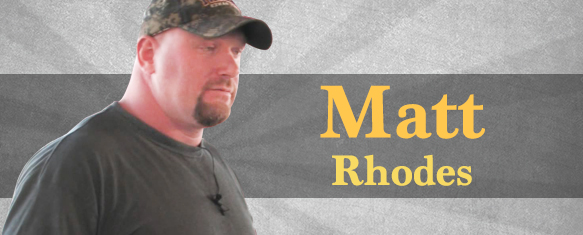 Football tested this week.  I haven't really sat down and studied the results yet.  In the process of updating numbers and looking at projected maxes the boys had a week.
With our upper classmen (redshirt freshmen, sophomores, juniors, seniors, redshirt seniors) we had 41 new PR's.  We have 44 of these guys.  Some didn't test because of injury.  Most guys had PR's in Squat and Bench.  Everyone who tested had at least one PR.
We have 20 freshmen so this was their first official test week.  There were some impressive numbers, both rep maxes (2 weeks ago) and 1RM.
Not having really looked into the program, what I'm seeing is the drop in overall work done had a good effect on them.  We're not dealing with overuse injuries, pulls and the like, like we have.
I've been looking at the last 2 1/2 years of programs and I noticed that the guys did A LOT of work in the weight room and on the field for conditioning.  They handled it.  But, just because they handled it doesn't mean it was optimal.  My fear has always been doing all the work and then feeling beat up going into spring ball or summer camp.  This year, they seem much fresher and they had better energy coming down the stretch.
Once we get back from spring break I'll spend some time looking at things and trimming the current program.  I'm currently fighting with 25 years of experience and some critical thoughts going through my head.
When I was at UMass (lacrosse) we squatted or put a bar on our back 3x a week.  At Arizona (football) we squatted and did some kind of single leg work with a bar on our back 2x a week.  Most schools that train 4 days per week have 2 squat days.  The schools that train 3x a week have 2 squat days and 1 deadlift day (generally speaking).
I'm really toying with the idea of only putting a bar on their back once a week this summer.  I have a very preliminary idea that I'm going to experiment with on men's basketball during the spring (4 weeks).  If it doesn't give me the information I want I'll use it on our incoming football freshmen during the summer and fall.
I'm still in the process of trying to cut out the unnecessary stuff and get my program down to the nuts and bolts.  I want to do just enough.  I don't have the funds to get heart rate monitors and tendo units and all that fancy stuff so I have to use the eye test.
In my head, I may be on to something.  As I develop it more I'll have a better idea of whether or not I'll actually use it.  If not, I'm confident in what I've come up with thus far and will spend time refining it.  Unless I'm 100% confident I will not make a change to my current program.
Even typing this up I just had a new idea pop into my head.  Gotta write it down...
Note to all young coaches and GA's: Have an idea notebook strictly to jot down program ideas.  I have all kinds of ideas pop into my head.  I write them all down so I can go back and look at them.  Some are very good.  Others are just terrible.  But, it's a great resource for you to have.  There are a few times I've gone back and looked, hated the idea and then tweaked it and found something I liked and had enough confidence in to try.  Hence, my current program.
Constantly reading, researching, experimenting and trying to find ways to perfect a program in a craft where perfection is impossible.  There are a million ways to skin a cat.  I want the most efficient way.
Loading Comments...