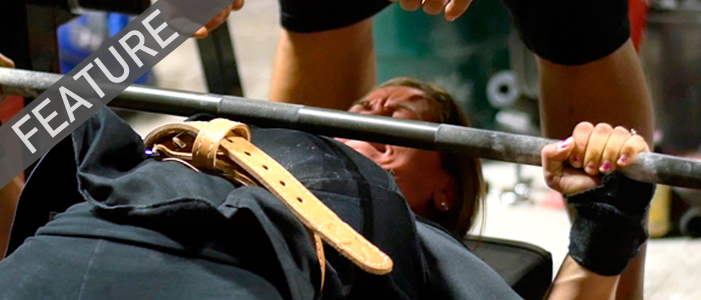 Relentless Detroit proved to be a decent meet, but in all reality, it was a tune-up meet for Relentless Minnesota. I just spent the last 7-8 weeks really pushing some of my raw work on all 3 lifts. Strategically working on some weak points, both muscularly and technically. Getting back in my gear mid-January and will be placing that in according to the calendar to have enough skill work in the gear before the meet. My plan is to compete at Relentless Minnesota March 28th in the 123# weight class. Questions about my training, diet, coaching, clients, etc... I will always answer! Just send a question in!
Heavy shirt session was needed. 4 weeks out and I need to get some weight in my hands. The last couple sessions haven't been terrible, but they haven't been great either.
Bench- raw work
75x8
95x5
115x5
135x3
155x3
175x2
190x1
205x2 w/ catapult
ADD SHIRT
225x2
255x2
285x2 (most I've doubled)
305x1
320x1 reverse mini (feet out)
320x1 reverse mini (feet tucked)
I kept my feet out on all my attempts except for the last one. It really felt better on my back, I got decent leg drive and grooved the bar better. Butt coming up a hair, so need to make that adjustment.
Close grip bench
3x10 @ 135
Pulldowns
3x10 (double D), 2x10 (wide neutral)
superset with
Pullovers
5x12
DB Shoulder press
3x12 (with 1 second squeeze)
Overhead Band Tris
3x15
superset with
Band Face pulls
3x15
Overall, a pretty great session. Actually, I'm very pleased with how it went. It's probably the cleanest I've pressed over 300 and I still know I can do it better.
Bodyweight is 132 and holding pretty steady. Muscle has been put on. Amit and I are very very pleased with the progress so far.