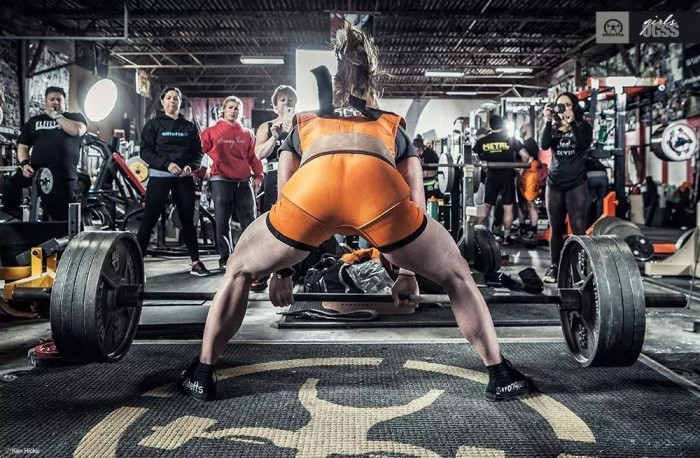 Relentless Detroit proved to be a decent meet, but in all reality, it was a tune-up meet for Relentless Minnesota. I just spent the last 7-8 weeks really pushing some of my raw work on all 3 lifts. Strategically working on some weak points, both muscularly and technically. Getting back in my gear mid-January and will be placing that in according to the calendar to have enough skill work in the gear before the meet. My plan is to compete at Relentless Minnesota March 28th in the 123# weight class. Questions about my training, diet, coaching, clients, etc... I will always answer! Just send a question in!
This week will be full gear overload squats. First time in full gear and suit since the last meet.  Put on my briefs, then my suit.
Wow, I thought, this suit is very snug. I mean, I know my quads are huge now, but not that huge.
Reverse Band Squats
Raw work
95x8
115x8
135x5
175x3
195x2
Briefs on
225x2
275x2
315x1
Suit on
375x1
405x1
425x1
450x1
465x1
Sumo Deads on 3 mats
315x1
365x1
395x1
425x1
Glute Hams
3x6 + 25# + 6 bodyweight
2x12 bodyweight
Back Raise w/ wt
4x15
3x15 bodyweight
Great session. Happy with how the squats went. Although I did have a fiasco on my last and heaviest squat with the mono person racking the monolift. Yeah, it was kind hilarious. Swear words may have been said and plates were almost dumped on one side. Not good. But I'm fine.
Weights didn't feel heavy and I even wrapped my knees for the last one.  Deads are feeling smooth as ever.