I Don't Even Know Where To Begin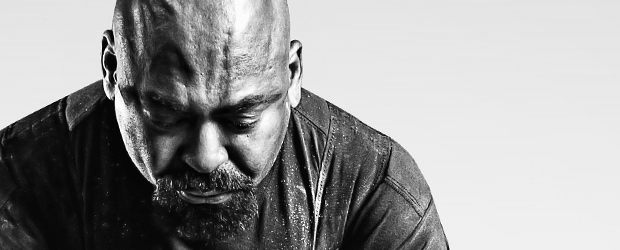 Wow!!!
What a fantastic weekend, I don't even know where to begin. I flew in Friday afternoon, arrived at the hotel and just relaxed for a bit.
Later, a few of us got together to eat. Lots of BS'ing. All of the fun began Saturday morning. Went and ate with Bob and the rest of the guys. We headed to the compound around 9. Everybody got there, hanging out. Started stretching out and warming up on squats.
I was waiting on Casey to get there. Casey actually arrived before we started. We squatted. I worked up to 600. I wanted to go higher, but I got no motivation from Casey to go heavier, lol.
While we were squatting, I got a chance to see Ano deadlifting. It's been some years since I'd seen him & Minna. He was one of my fiercest rivals. We had a lot of good battles. There's definitely a mutual respect between the two of us.
I hadn't planned on deadlifting at all, I left my deadlift shoes at home. Having watched Ano pull 765 was pretty cool. He was wearing a Jack deadlift suit and it was fit to perfection. I guess I was a little inspired from watching him. After having a short squat session, I felt like I hadn't accomplished much.
That's when I asked Casey if he wanted to pull. He agreed that we would. We went straight into it. We started with 225 for a few warm-up reps. I insisted we jump to 495, Casey agreed. I had no idea how I would feel. Neither one of us used our belt. We then jumped to 605. No belt for a single for me. This felt a little bit heavier than I wanted it to, I guess I'm just not used to not using a belt with that much weight these days. It used to be a normal thing to work up to over 700 without a belt, but not anymore. We both went to 705.
I put my belt on this time, so did Casey. Everything seemed to feel better. Casey then raised the bar to 755. I became a little worried because I had just pulled at a competition 2 weeks prior and only pulled 744, which felt okay, but I didn't feel like I had done my best performance.
Casey pulled it pretty solid.
I was a little bit worried, wasn't sure, but I got ready and pulled it. It went up okay. I next asked Casey what his plan was, if he wanted to go one more. He had just tied his previous best and I was trying to push him, but he turned me down. My next question was to know what Ano had pulled. I thought it was 765, but I wanted to be certain. Once I was assured it was 765, I told the guys to give me 770.
From that point, it wasn't the same as the previous lifts. I wasn't even in the same frame of mind because I had just basically challenged myself and my teammates knew what I was doing. I was in what I'd call a hot seat. I put my headset on and cranked up the tunes. If I remember correctly, I was listening to Bugatti, by Ace Hood & Wiz Khalifa. No particular reason, it just helped get me fired up. I hit the smelling salt and I went to approach the bar. For some reason, I felt very comfortable. My hook grip felt like straps and as I started to pull, my body didn't budge to go forward. It went straight up.
As I pulled the bar up, I could feel the snap of the deadlift bar coming up. At this point, as it was leaving the floor, I felt that this was mine and I wasn't stopping until I was locked out.
I got to the top and locked it out, it was a great feeling. I looked over to find Casey. It was just to try to motivate him to maybe try to pull 1 more, but Casey's a smart young man and knows when to shut it down.
Afterwards, I went back to the hotel and had pizza while doing a lot more BS'ing with my teammates. Great weekend, I wouldn't have missed this for anything.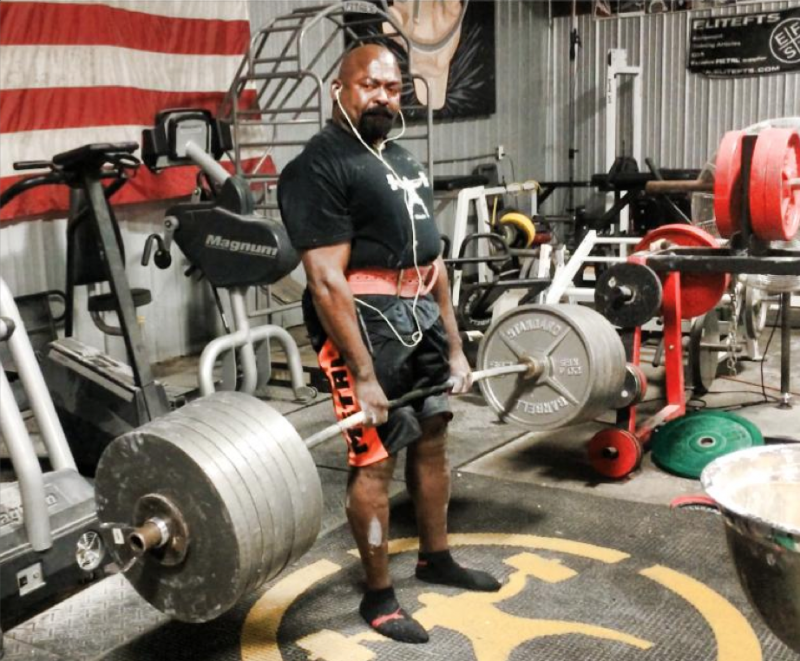 Loading Comments...