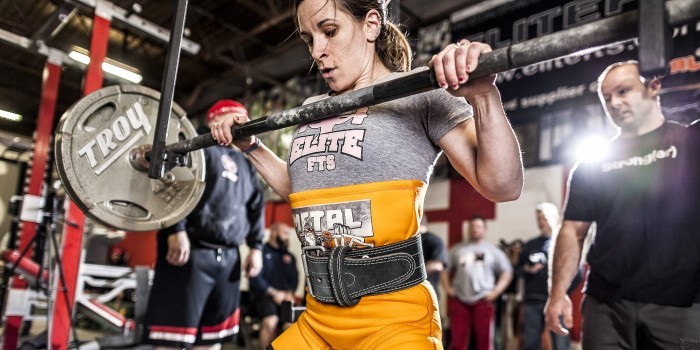 Relentless Detroit proved to be a decent meet, but in all reality, it was a tune-up meet for Relentless Minnesota. I just spent the last 7-8 weeks really pushing some of my raw work on all 3 lifts. Strategically working on some weak points, both muscularly and technically. Getting back in my gear mid-January and will be placing that in according to the calendar to have enough skill work in the gear before the meet. My plan is to compete at Relentless Minnesota March 28th in the 123# weight class. Questions about my training, diet, coaching, clients, etc... I will always answer! Just send a question in!
Max effort day today... Anderson Squats with chains for the win. Didn't really know what to expect on these. Felt pretty good towards the end.
Anderson Squats with chains
95x5
135x5
185x5
205x3
225x3
245x3
265x3
275x1 (video)
285x1 (video)
300x1 (video)
Zercher Deads with giant cambered bar
135x8
135x8
135x8
155x8 (video)
Stiff Legged Deads - 4x12
superset with
Lying Band Leg curls - 4x15
Leg Raises - 3x15
superset with
Single Arm Goblet Squat - 3x5 each side
Feeling great. Diet is steady. Recovery seems to be pretty good.