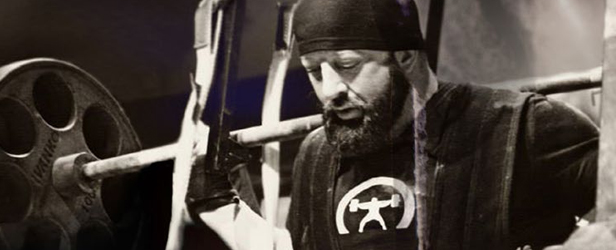 --training is going extremely well! I completed my first meet, got my feet wet/tested the waters and now it's time to go at it! I'm going for a 775 or more total! I'm really excited and I know this program will get me there! Thanks for such a wicked layout. I love it! Not only does it physically prepare me, it prepares me mentally as well! Love love love it! Thanks for all of your help!
Cheers,
Karen
Thank you Karen! I'm happy to hear that it's working so well for you!
Months have gone by where no one has said a word and yesterday two people pointed out typos in the M2 Method. Since the PDF file is complete and it's posted on EliteFTS there's nothing we can do about it now, but here's what they are:
Program 2, week 8 of the bench should read 85%, not 8.5%.
Program 2, week 14 of the squat should read +40 lbs of chains then +80 lbs of chains.

The M2 Method Ebook-Designed to be the quintessential Raw Powerlifting training manual for beginners to advanced lifters looking to get stronger while incorporating the powerlifts.