Congratulations to my buddy Robbie Dixon on his Special Olympics Southeast Meet Results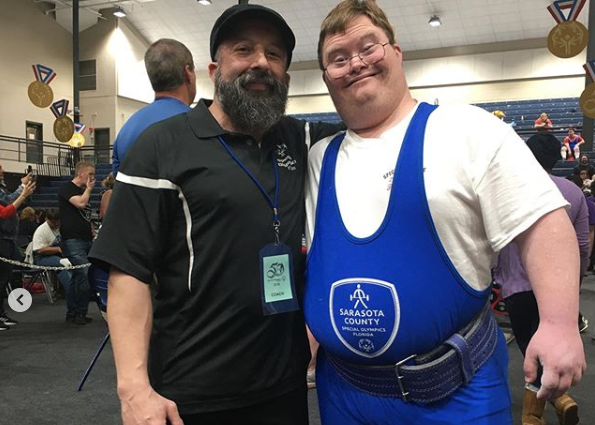 Congratulations to my buddy, Robbie Dixon, for competing in the Southeast Powerlifting Meet in Marietta, Ga this past Saturday. Robbie and I shared a dorm room at Rider University when I coached he and CJ at the National Games in New Jersey in 2014. It was Robbie's first time away from home and we shared a dorm room in the summer for a full week with no AC. Every morning I would wake up to find the one fan we had turned to face his bed haha. Although Robbie is almost completely non-verbal by the end of the week I understood him enough to carry on full conversations. Every time I see him his dad says, "I told you that you had a friend for life." I usually only get to see him once a year now, but he stays by my side most of the day. It's cool to see that even though I'm not around him very often, I had a lasting impact on him.
Robbie is coached by his dad, Tim, and Hal Hedley, who's son Tim competes as well. They do a great job with him, but let me help out at the meet. You know how kids are sometimes more likely to listen to someone other than their parents.
Robbie's best attempts were:
Squat-
1st- 140 kg/s 286.6 lbs
Bench-
3rd- 82.5 kgs/181.9 lbs,
Deadlift-
3rd- 145 kgs/319.7 lbs
Here's video of his best lifts:
Congratulations again to all of the lifters and coaches! Thank you to all of the spotters, loaders and volunteers who make these meets possible! Thank you once again to CJ's Mom, Sande Piantieri, for giving me the opportunity to coach CJ for all of these years and to meet so many amazing people
Stay in the Loop with the Powerloop!
The M2 Method Raw Training Ebook
The M2 Equipped Training Ebook
The Effective Floor Based Home GHR
12 Weeks to a Bigger Bench EBook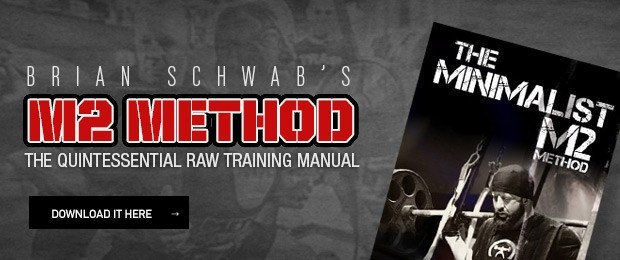 Loading Comments...