My Special Olympic athlete, CJ Piantieri's, Florida State Games results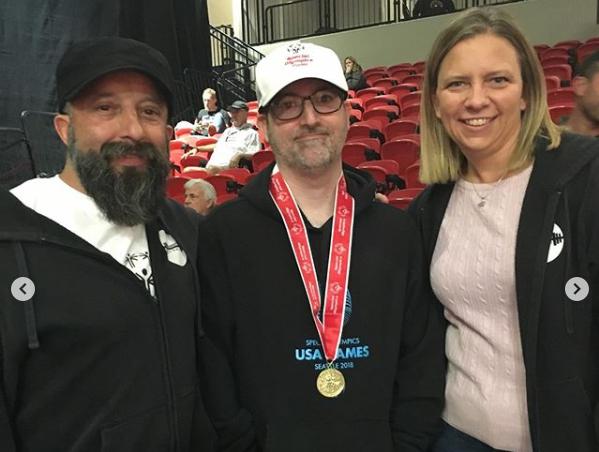 CJ competed in the Florida State Games at the ESPN Wide World of Sports this past Saturday.
Here's how his attempts went:
Squats-
1st- 97.5 kg/s 215 lbs- Good, 3 whites
2nd – 105 kgs/231.5, Good, 3 whites
3rd- 112.5 kgs/248, Good, 3 whites
Bench-
1st - 75 kgs/165.3 lbs, Good, 3 whites
3rd- 80 kgs/176.4 lbs, Good, 3 whites
3rd- 87.5 kgs/192.9, Good, 3 whites
Deadlift-
1st- 125 kgs/275.6, Good, 3 whites
2nd- 135 kgs/297.6, Good, 3 whites
3rd- 150 kgs/330.7, Miss
For the first time since I've been coaching him, CJ had some competition. The lifter ended up being in the age group below CJ, so they both won gold, but it gave CJ some incentive to train a little bit harder which is good for him.
I got to see my buddy Jonathan David who I helped at the 2010 National Games. After one of his deadlift attempts he came up and gave me a long hug. It made my day.
I also had the honor of meeting the legendary Powerlifter Dave Ricks who worked as head judge. This guy is built like a Tank and continues to defy age and gravity.
Congratulations to all of the lifters and coaches! As always, thank you to CJ's Mom, Sande for giving me the opportunity to coach CJ for all of these years and to meet so many amazing people.
Stay in the Loop with the Powerloop!
The M2 Method Raw Training Ebook
The M2 Equipped Training Ebook
The Effective Floor Based Home GHR
12 Weeks to a Bigger Bench EBook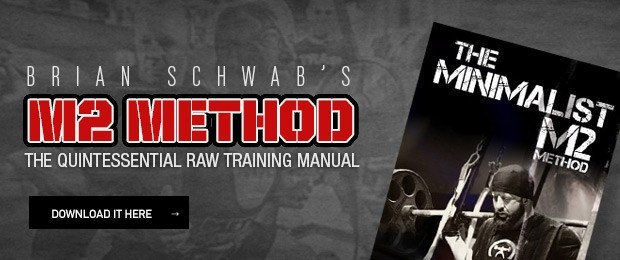 Loading Comments...