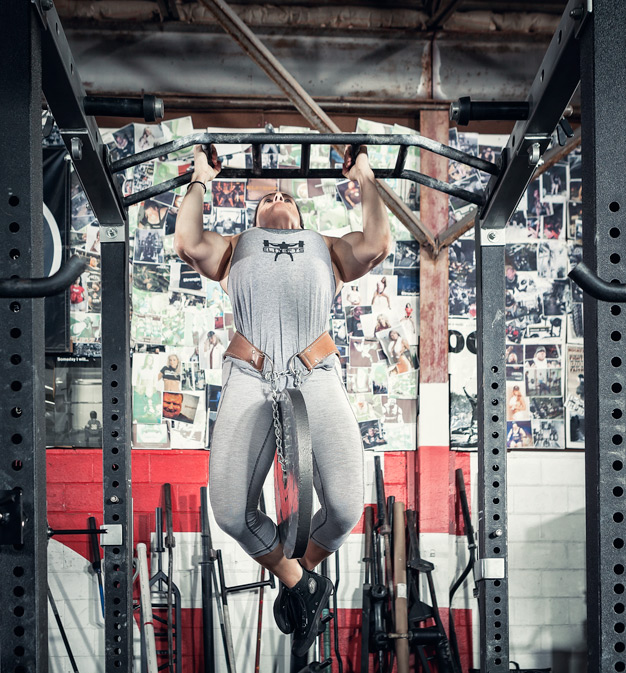 This was kinda the 3rd week of a mini cycle. Heavy (max effort) work was rotated based on what needs to be worked on right now, and mostly working with heavy 3's, although excited to get to some heavier singles too.
Dynamic lower body was 3 week wave with a light band and the SSB and so on the 3rd week (this week) worked up to a decently heavier single, but still fast.
My second upper day was varied, mostly due to the wrist issues, so worked some OH pressing and DB pressing in for rep work.
Heavy lower was rotated as well and so this week hit the cambered bar for some heavy 3's. Friday's lower was HOT and made for a rough go at the accessories.
Along with this week's training, a little throw back popped up in my memories.... One of my shows from last fall.... read my thoughts on it in the caption below.
Monday
A. Pin press worked up to 185x3
B. DB press, neutral 4x12-15
C1. Incline facing Laterals 3x15, drop set last set
C2. Single arm rear raises 3x12
D. Skullcrushers
E. Pushdowns
Tuesday
A. Speed box squats vs light bands
6x2 @ 175
205x1
225x1
B. Snatch grip stiff leg deads 4x8
C. Seated Goodmornings w/ SSB + band 3x12
D. Rows
E. Leg curls
Thursday
A. DB Shoulder press 4x10
B. DB flat bench  3x15
C1. Leaning laterals 4x12 each
C2. Plate front raise 4x12
D. Triceps
E. Curls
Friday
A. Cambered bar squats, warm ups then
185x3
205x3
225x3
245x3
255x3
2x10 @ 185
B1. Curtsy lunge 3x6 each
B2. Bulgarians 3x12 each
C. Leg curls 4x10
D. Neutral ladder pulldowns 3x8/8/8