Orlando Barbell and CECO were on the news!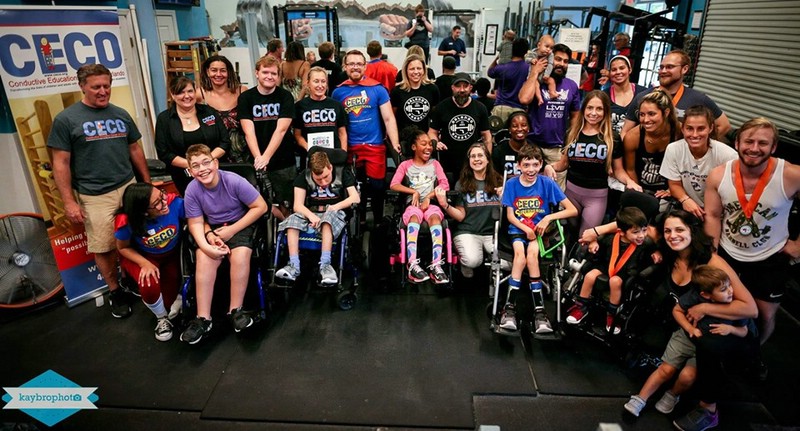 A group pic with some of the CECO crew thanks to Kaybrophoto!
On August 4th together with Katrina Silva and Chris Hankins we held our 3rd annual Lifiting CECO Superheroes fundraiser to raise money for the Conductive Education Center of Orlando. CECO helps children and adults with motor disabilities to discover their independence through the use of Conductive Education. Thanks to Luke Hetrick from Spectrum News 13 for covering the event!
The challenge of Deadlifting for reps is nothing compared to the challenges that these children and adults with motor disabilities face on a daily basis. We had a great turnout from some of the students to cheer on the lifters!
Women deadlifted their bodyweight and men did 1.5xs their bodyweight for one set for as many reps as possible. We raised over $1,500! Bree Goldfarb won the women under 150 with 50 reps with 125. Brea Coquyt won the women over 150 with 30 reps with 160. Jordan Levitats won the men under 200 with 40 reps with 245. Kyle Knudson won the men over 200 with 15 reps with 330. I'm not in "fighting" shape but was happy to do 30 reps with 230.
Thank you again to everyone involved! We look forward to seeing you at our future fundraisers!
One who can increase their own strength is strong. One who can use their strength to make others strong is Strong(er).
-me (as far as I know)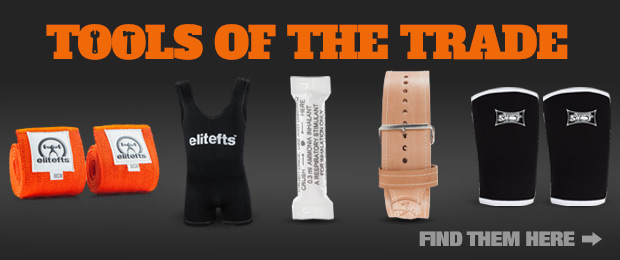 Loading Comments...