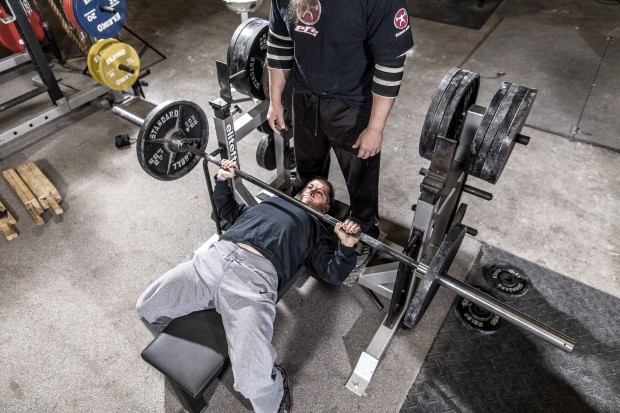 Relentless Minnesota, despite some of the trials, had an awesome result in the end. A PR squat at 123, a PR deadlift at 123 and an all-time PR total of 1122! Now, I am moving on to Physique prep training and dieting. First show is Junior Nationals June 12 & 13. These 10 weeks will continue to focus on my weak points (shoulders, quads and some more separated hamstrings) as well as groove my raw bench work a bit. Amit Sapir is doing my diet and nutritional needs this year.  Training details will be laid out as we go. If you have any questions regarding diet, training, programming, and more, just send me a question!
Wow. Stressful 24 hours... wait. Stressful 48... no, week... maybe 2 weeks. Haha, Ok, so my mother in law has been in the hospital for 1 week now, father in law had to go in for his own procedure today so Matt was out of town taking him in and taken care of. I do well on my own and take things in stride.
Kids go to bed and within 20 minutes, my boy pukes all over his bed. Awesome. Sheets off, clean up, back to bed. 20 minutes later, happens again. Ok, That's enough of that. More blankets in the wash and another change of clothes. At this point, I just had to laugh a little. With everything life has thrown at me lately, I had to learn to chuckle a bit.
It's Wednesday, which also means it's #WonderWomanWednesday... woohoo!!  Follow me on Instagram for not only my WW addiction, but my training videos too.
Ok, here goes bench work, chest and shoulder accessories
Wednesday
Wide grip bench
95x6
115x6
135x6
145x6
155x6
160x6
160x6
Medium/Comp Bench
155x6 @ 3 sets
DB Floor Press
4x15 @ 40's
Lean away Laterals - 4x Swole
superset with
Band Flies - 4x12 with squeeze
Rack Slide OHP - 4x10
Banded OH Press - 3 sets, rest pause
Hit my cardio in the afternoon, little warm up up, 20 minutes of HIIT, and then 10 minutes of steady state cool down.
Today was.... phew. The boy stayed home from school. Was not about to send him in as I'm pretty sure it was a nasty stomach bug going around. Handled the gym and clients all day as well.
There's some interesting things that you learn about life along the way. Sometimes when things get so hectic and busy and stressful, I forget to breathe. I forget to stop and think. My reaction is to just keep going, stay busy and make shit happen. Taking a step back and finding clarity in life can be painful. It can be very difficult to the point of wondering if you'll ever make it out on the other side.
With everything that's going on, I know I'll be ok. Head on and take one day at a time.