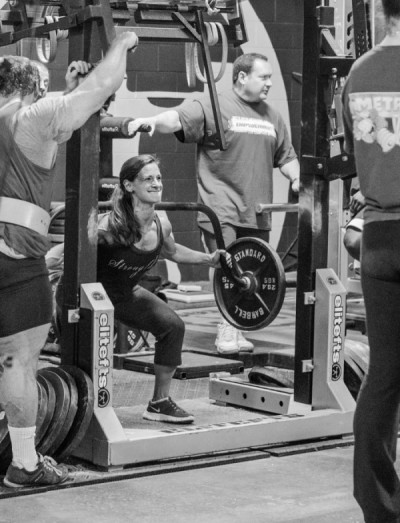 Relentless Minnesota, despite some of the trials, had an awesome result in the end. A PR squat at 123, a PR deadlift at 123 and an all-time PR total of 1122! Now, I am moving on to Physique prep training and dieting. First show is Junior Nationals June 12 & 13. These 10 weeks will continue to focus on my weak points (shoulders, quads and some more separated hamstrings) as well as groove my raw bench work a bit. Amit Sapir is doing my diet and nutritional needs this year.  Training details will be laid out as we go. If you have any questions regarding diet, training, programming, and more, just send me a question!
Was on the road traveling this weekend. Fortunate enough to get out to the Compound for a Friday afternoon training session.  Todd Brock was there to help and push me through.
FRIDAY - Lower Body, deads, back and leg accessories
Yoke Squat- narrow-ish stance
2x20 @ 135/145
(These sucked and definitely put the hurt on my legs)
Rack Deads- mid shin
135x5
185x3
225x3
255x3
275x3
295x3
315x2
NOTE: I am *terrible* at this position. No leg drive equals more hammies and glutes. My heavier sets definitely got my low back.
Stiff Leg Dead + Row combo - x3/ x4 @ 5 sets
Bulgarian front foot elevated split squats (deficit)
4x12 each leg
NOTE: The deficit on these really made my hammies and glutes work hard. Concentrated on getting high up into the hamstrings.
Wide Lat Pulldowns - 4x12-15
superset with
Straight Arm Pulldowns - 4x20-25
AWESOME training session today. Was definitely rough on the legs and it was nice to have Todd there to spot and push me. Body is coming along. Couple more days of higher carbs before we really try to push things along. Happy with how things are going right now.