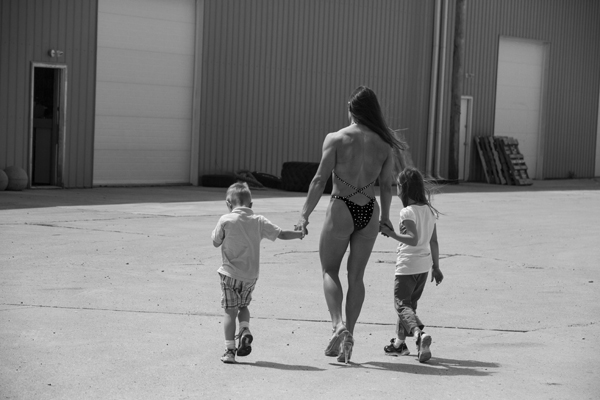 Relentless Minnesota, despite some of the trials, had an awesome result in the end. A PR squat at 123, a PR deadlift at 123 and an all-time PR total of 1122! Now, I am moving on to Physique prep training and dieting. First show is Junior Nationals June 12 & 13. These 10 weeks will continue to focus on my weak points (shoulders, quads and some more separated hamstrings) as well as groove my raw bench work a bit. Amit Sapir is doing my diet and nutritional needs this year.  Training details will be laid out as we go. If you have any questions regarding diet, training, programming, and more, just send me a question!
Finished off the week with some deadlifts and back and some leg accessory work.  Legs were finally feeling better after being sore for some time. Nutrition is on point, but carbs are being taken out, so add that to the recovery mix. Plus not so great sleep. Plus stress. And that all kinda adds up.
I know I've been talking a lot about the stress lately, but I try to keep things real and honest here. Sometimes people think that training and life can be all flowers and sunshine all the time. But this is a very important aspect to my training. Stress does crazy things to the body and if I can't keep it at bay, I KNOW it will affect my physique and body composition and recovery.  But more important than that (because as much as I love training and competing, it's not my entire life) is making sure that I come out ok in the end... a stronger and better person.  I'm extremely thankful that I have some pretty special people in my corner who I know are always there... whether it's daily or once a week phone call or text.
Bodyweight was 130, so it's coming down and I feel tighter everywhere... midsection, glutes and shoulders are coming around slowly. Veins and vascularity as well, even this far out. So good pumps during training.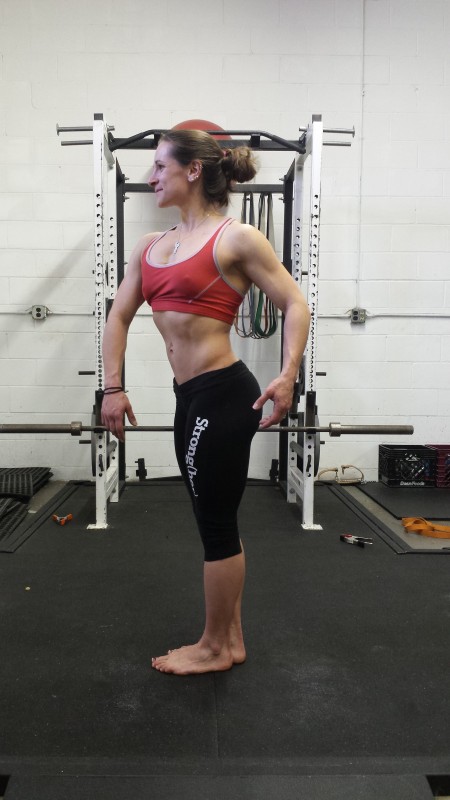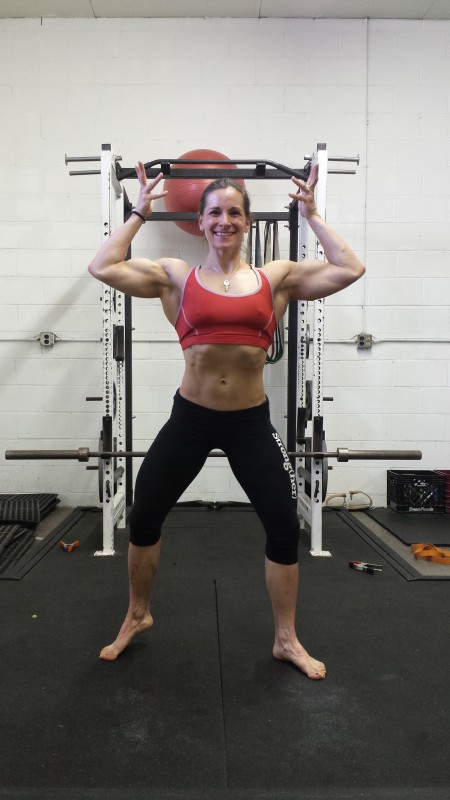 \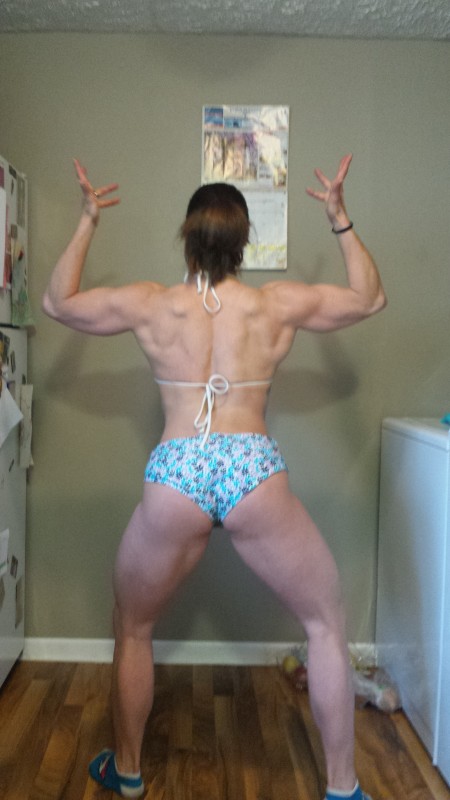 Posing is being worked on a lot. Studying hard and figuring out the best positions for my physique and frame. I definitely need some hands on work and coaching with that. Hopefully soon can make that happen. Until then, practice several times a week. Gonna nail it and gonna bring the best package so far.   🙂
FRIDAY - Deads, Back and Legs
Conventional Deadlifts
135x5
185x4
205x4
225x4
255x4
275x4
285x3
Block Pulls
225x10
225x8
225x9
Goblet Squat/ Lateral Lunge combo
4x8 each
Stiffeys
135x12
185x8
185x10
205x8
Wide Lat Pulldown
4x12-15
Step-ups with eccentric 3 count
3x8 each
TRX Crucifix
4x12 with hold