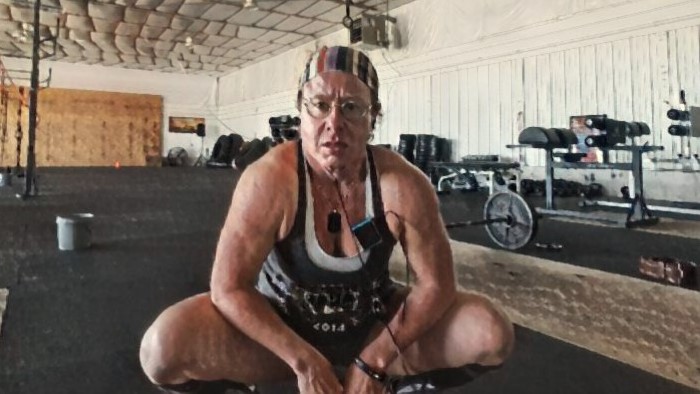 Since 1991 there have been attempts at predicting the 1RM bench press from push-up execution. Push-ups are easy to perform body-weight exercises that can be done anywhere. Since they are also used in selection tests for professions or activities that require a higher level of fitness, the number of push-ups that an individual was capable of doing in 60 seconds was adopted as a criterium in many institutional environments.
However, the actual relation between the push-ups and the bench press remained elusive. Tillaar & Ball's study (2020) using unloaded and loaded vests for the execution of the push-up and bench presses in 50-80% 1RM.
The authors established a high correlation between load-velocity of the push-up and the bench press and a mathematical model proposed.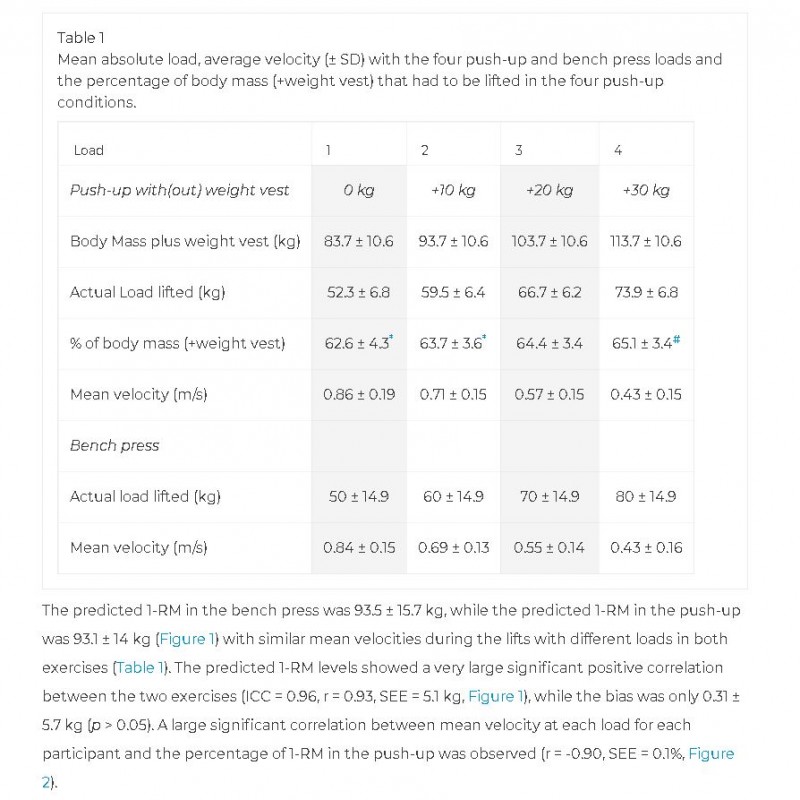 Measuring barbell or movement velocity today is much easier than it used to be.