Starting them out young to succeed in lifting and life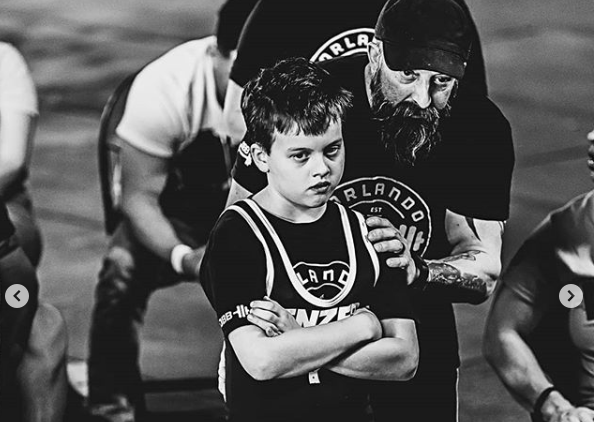 Thank you to Sherman Edwards @sherm81 for the great pic.
On Saturday, December 7th, I had one of the most rewarding experiences of my Powerlifting career. Having coached the Special Olympics for over 10 years, including three National Games, having hosted close to 50 meets, and having worked with a variety of clients and athletes over the years I've had a lot of rewarding experiences, but this was a new one. I had the opportunity to train and coach an eight year old in his very first meet.
Chris and Rebecca Harris have been members of Orlando Barbell since we opened in 2005. They now have three kids and when Chris recently asked me if I would train his eight year old son, Dean, for Powerlifting I was honored. Dean is home schooled so this gives him a good outlet and opportunity to compete. He's tried other sports, but hasn't found anything that he really enjoyed, until now. Although I've only been training him for a few weeks, we thought getting him to compete in the APF Rick Lawrence Memorial Meet would be a good start. He weighed in at just under 87 lbs, squatted 82 lbs (after never having squatted over 65 in training), benched 55 lbs, and pulled a big 121 lbs. He had fun and now has the ability to set some reasonable goals. This also gave me the opportunity to see Powerlifting from the experience of a kid who's actually living in the moment.
I've always said that Powerlifting is a metaphor for life. If you can set and accomplish goals in Powerlifting then you can do the same in every aspect of life.
If you're concerned about lifting stunting growth, don't be. It's not true. I actually did a research study on this subject in college and all of the evidence I found showed that it would only improve the health and growth of children. The impact on their joints that they experience from running and jumping is much greater than from lifting. Brandon Smitley and I have both received comments that our growth was stunted from lifting. Nope. We're just short and have relatively short parents. Brandon wrote a great article about it that you can read here:
The Truth about Kids and Lifting
My long time training partner Greg Godwin, one of OBB's biggest supporters Rebecca Bachman, big Seth Albersworth, and longtime friend Tom Murphy all competed as well. The meet had a great turnout in memory of Rick Lawrence who made a positive impact on everyone he interacted with through the sport of Powerlifting. I also got to see some lifters that I don't get to very often including the legendary Tony Conyers who is 15 years older than me but is aging much better. I also had to meet the Great Dane who was a leaner. Thank you to Shawn and Claudia Knowles and Amy Jackson for hosting the event. Our hearts and support are with Tamara always.
View this post on Instagram
Congratulations to all of the lifters! It was a great meet!
Stay in the Loop with the Powerloop!
The M2 Method Raw Training Ebook
The M2 Equipped Training Ebook
The Effective Floor Based Home GHR
12 Weeks to a Bigger Bench EBook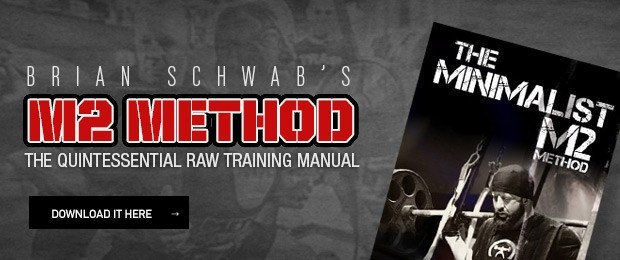 Loading Comments...