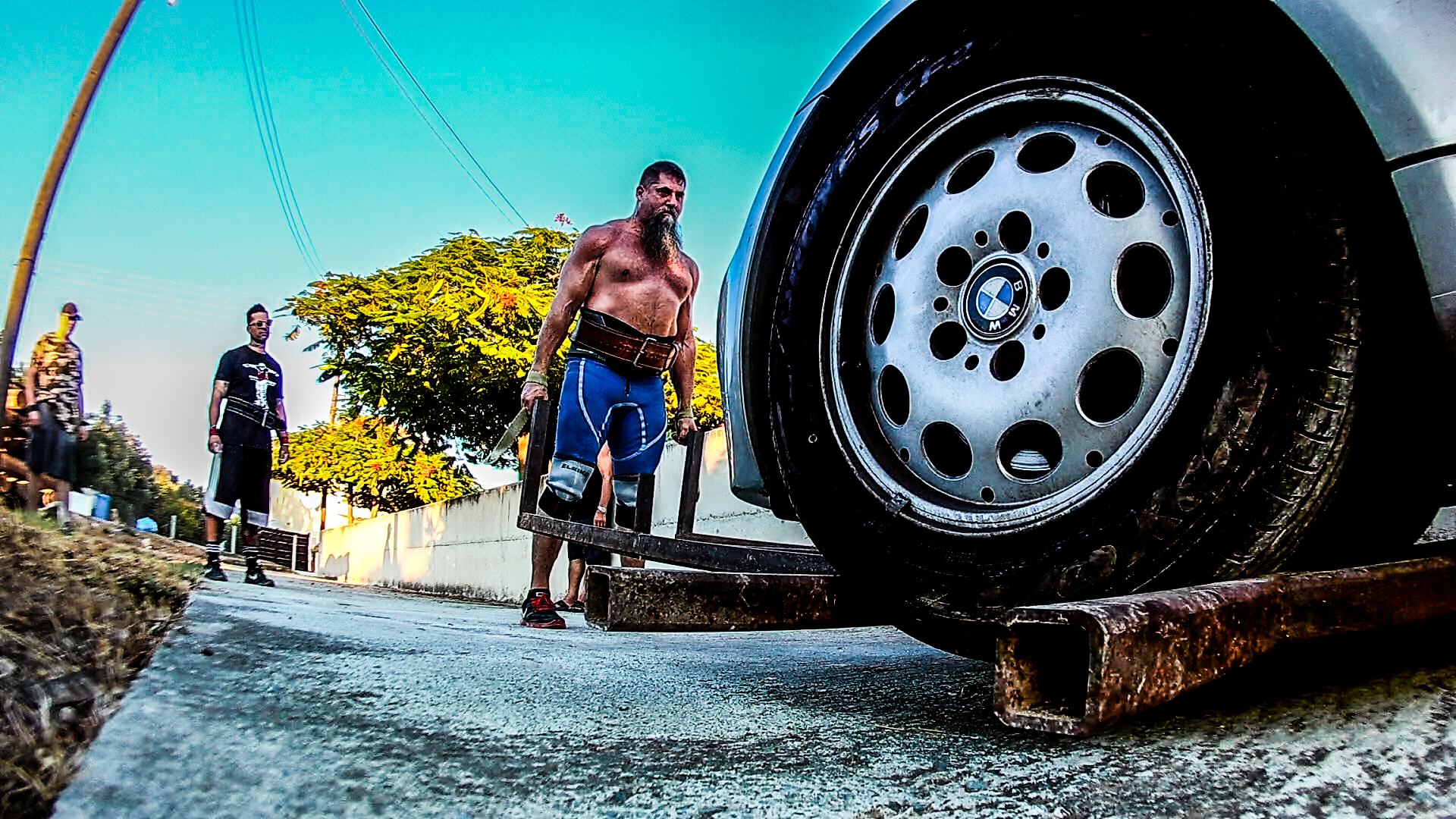 So I have 2 Strongman Days left to improve.
Am I going to get stronger? Maybe just a little between now and then because I've started eating like I'm in contest prep. In fact I consumed over 7,000 calories on this day without any fast food or junk food.
Am I going to get technically better? Very probably.
Am I going to get mentally tougher? Yes, I sure can if I learn where I can push body to and still survive.
Can I get injured? Yes. Yes I easily can! I need to avoid this at all cost because I can lose some strength, technique, and mental toughness and it won't be near as bad as an injury when it comes to how I perform.
Super Yoke: I've heard rumors that the contest weight will be 300 KG so this is what I wanted to feel on the day.
160/350 x 1 run
210/460 x 1 run
260/570 x 1 run
300/660 x 1 run. Very fast but I'm still making mistakes. A lot of those mistakes are me being on uneven ground, a Super Yoke that wobbles, and gravel/rock/dust under my feet.
Car Deadlift: No idea what to expect but I'll tell you that lifting my car can get intense with my implement.
1 set of 10 reps then 5 holds
1 set of 5 or so facing away from the car (feels much easier to me)
Power Stairs Medley:
345 Stair x 5 reps to a tire knee height
Run up and down the stairs to my gym door
5 more reps on the Stairs
Run up and down the stairs
5 more reps
Load 100/220 sand bag over bar
I finished in 1 minute and 20 seconds.
My buddy Chris finished it in 1 minute and 15 seconds BUT it was the ONLY time I've ever seen him sucking wind after ANYTHING! EVER!
I can go faster. I might need medical attention after, but I can go faster.
Log Press: clean and concise
80 kg x 1
100 kg / 220 lbs x 1
120 / 264 x 1
And then I began to eat everything that got near me. Actually dozens of egg whites, a few pounds of grilled chicken breasts, pork chops, rice, potatoes, EAAs, BCAAs, carb powder, etc...