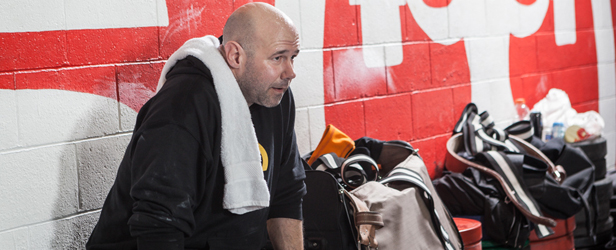 Both Mornings @7:00 (I slept in this weekend)
Static Stretching
McGill Big 3
Push Ups
Walk Outside: 2 miles
Saturday @ 1:00p-
KB Swings: 4x10
Leg Ext: 4x12
Leg Curl: 4x12
Calves: 4x15
Sunday @ noon: walk outside - 3 miles
Some changes:
I'm just bored out of my mind on the bike even in the morning watching recorded stuff while I ride. So, unless it is raining, I'm going to get outside and walk a couple of miles before work going forward. I enjoy being outside and moving much more and it's better for me.
Basketball Game Saturday @ 2:00pm-
We played the only undefeated team in the league. Our team has 3 kids who play on a travel team that has some Saturday games. Depending on who shows up, we can be a very different team. We had all of our kids this week and will for the rest of the season and the playoffs. The kids played with great effort. They really wanted to win. It was so much fun watching the kids play their hearts out. It was also great to seem them support each other. Oh yeah, we won 29-25.
Chris and I had a great weekend. We worked on some of his school project and spent time with family.